<–The State of the Reader: 7/20/16          The State of the Reader: 8/3/16–>
A weekly post updated every Wednesday detailing my current reading projects and where I am with them in addition to what new titles I've added to my to-read list.  Title links go to Goodreads to make it easier for interested parties to add any books that might strike their fancy.  I attempt to use the covers for the edition I'm reading, and I'll mention if this is not the case.  If you have a Goodreads account feel free to friend me!  I'd love to see what you're reading and/or planning to read.
Content Warning: Some discussions of rape as it pertains to narratives.  Some discussions of suicide as it pertains to narratives.
---
Books Finished This Week: 1

Title: The Rape of Lucrece
Author: William Shakespeare
Date Added: December 11, 2015
Date Started: June 25, 2016
Date Finished: July 26, 2016
I have a lot to say about this narrative poem.  In reading it I realized I've seen and used the paradigms in it numerous times.  My paranormal romance novel arguably has the meta-motif of using the assault of a woman to motivate a male character.  This of course causes her erasure from the narrative as a physical entity (it's symbolically similar in this regard to what happens in FFVII :\)  I'm not sure how proud I feel about that.  There are of details that may balance out my trepidation; however, I feel less wary about how I'm planning on using one in my next project The High Lord.  The "if you don't fuck me I'll blackmail you" is still pervasive in both narratives and real life.
My plan is to review Lucrece in the same format as Paradise Lost, which is in video.  As the only equipment I currently possess is a laptop (with camera) and iPhone (also with camera, but a cracked screen and no memory), it may be a while before this happens.  I'm planning on procuring equipment at some point, though I still don't really have a place to record.  I'll keep you all posted (if you're interested).
---
Books Unfinished This Week: 1
Title: The Invisible Library
Series Title: The Invisible Library
Author: Genevieve Cogman
Date Added: June 14, 2016
Date Started: July 17, 2016
Date Declared Unfinished: July 25, 2016
Final Progress: 17%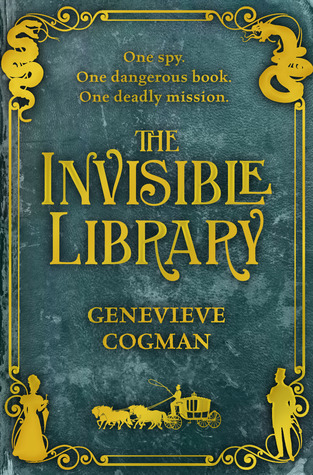 The concept of this book was really interesting.  It was marketed as something Doctor Who fans would really flock, too, and indeed I can see why that would be so.  The characters couldn't seem to settle on any kind of solid personality though (like the Doctor can't settle on a form…see what I did?), and there was too much info dumping.  I usually like that, but it could've been better woven in.
I'll be writing an Unfinished review of this where I'll elaborate more.
---
Books Currently Reading: 1
Change from Last Week: -2
Title: The Mystical Qabalah
Author: Dion Fortune
Date Added: August 13, 2012
Date Started: Unknown
Medium: Paperback
Progress: 69%
I'm still on the chapter about Malkuth.  For some reason I thought I was supposed to finish the one on Yesod last week, but apparently I was supposed to complete Malkuth.  Ah well.  I finished (and unfinished) two books this week.  I'll finish up Malkuth before next Wednesday.  I'm nearly finished the book proper…after ten years.  I suppose that's accurate.  A year for each Holy Sephiroth (I'll show myself out…)
---
Fanfictions Finished:0
I didn't finish any per se, but I did take some off of my list.  Like The Invisible Library, a few of them didn't hold my interest enough to complete.  I'm quite picky when it comes to what I read especially since I have over 500 books on my to-read list.  In terms of fanfiction I tend to look for writers who write in a similar fashion to me.  This is not really me being narcissistic (though…I guess some people could say that); it's more I make sure I edit my fanfictions just as thoroughly as I do my original stories (though…I did have an almost egregious omission in Borrowed Lives.  It was pointed out to my by a tumblr friend x3eloved and is corrected now), but not everyone follows this standard.  I also only really like one pairing, Aeriseph, and I prefer stories where she's forgiving and he's penitent.  I love redemption stories.  One of the many reasons I started writing the fanfiction I do is because there was a dearth of Aeriseph that I liked…so I decided to fill the void.
Anyway, I cleared off quite a few stories from my list as they weren't for me.  Now I can concentrate on finishing the ones I do enjoy in addition to reading some of the stories by my new DevArt friend and horror writer DarkStar016.  Holy shit her stories are terrifyingly fantastic.  Maybe I'll put a section here for authors who are published online only.  I'll have to think of how to organize that…
In Progress Fanfictions Read: 0
Fanfictions Currently Reading: 1

Title: I'm the Darkness, You're the Starlight
Author: runicmagitek
Fandom: FFVI
Pairing: Celes Chere/Setzer Gabbiani
Okay guys,  this part is going to be pretty long and a little heartbreaking. It's also where the "discussions of suicide warning" comes into play so please read at your own discretion and take care of yourselves however you may need.
I'm almost caught up on this story (wow, Celes's Theme on piano just came on my phone, too.  Wow…I'll throw a link to that below.  It's gorgeous).  Chapter 10 concerned what happened after the world is torn apart.  If you're a fan of FFVI, this will make perfect sense to you.  I don't recall if I mentioned this before but Celes is my favorite character in the game, and arguably my favorite main character in the series overall (I consider her a main character as she's who you have at the beginning of the second part).  I see many similarities between her and Sephiroth.  Both child soldiers, both magically augmented, both forced into the previous examples against their will in addition to others, both are betrayed by the organization that "created" them.  There are more, but this is not the point of this part.  Suffice it to say my love of Celes was a precursor for my love of Sephiroth.
So the last chapter I read dealt with what happens after the world is literally destroyed.  Celes awakens on a solitary island with Cid, the scientist who arguably "created" her, but they have more of a father/daughter (or granddaughter) relationship than anything cold and scientific.  To put it succinctly Cid is dying.  In the game if you do certain things, he'll survive and you can visit him later when you've re-found your friends, but if circumstances are not in your favor, Cid dies. The author chose to go this latter route, which is what I did in my long ago written fanfiction about this time titled The Descent.  I usually choose this option in the game, because I find it far more moving.
After Cid's death, Celes loses all hope and attempts to kill herself by jumping off a cliff.  She fails.  The absolute portrayal of despair in this part is not diminished by the game's graphical limitations.  You have a young woman (she's 18/19 at the time) who was literally made into a magical weapon, trained to be a soldier from early in life, and brought to the rank of general by her own perseverance. She watched the empire she helped maintain crumble under corruption and madness.  Witnessed the emperor she served be consumed by his lust for power and control.   She tries her all to stop the terrible events that happen, but nothing she does matter.  Then after surviving (and not knowing if any of her friends did), the person who essentially raised her and who looked after her for a year after what she considers her greatest failure dies and leaves her completely alone.  She has no one and nothing.  There are things that will break the strongest.
It did not help that prior to reading this chapter, I read my friend's post about her own struggles with suicide and depression (nor did it help that this friend and Celes look a bit similar).  It was too much and I was mired in my own always waiting despair 😦
I'm…okay now, as well as I normally am.  This post isn't meant to talk about this, but I wanted to speak on how strong my feelings were for that latest chapter.  Fanfiction is too often stigmatized, and video games are considered a bastard medium, but all narratives are worthy of discourse, and grief is universal no matter which media is used to present.
---
Books Added to Goodreads To Read List This Week: 6
Title: The Darkness That Comes Before
Series Title: The Prince of Nothing
Author: R. Scott Bakker
Date Added: July 21, 2016
Scrolling through Facebook on my lunch break, I came across an advert for books to read while waiting for the next season (or book) of Game of Thrones (or ASOIAF).  I scanned it and found this and the other below.  The "darkness" in the title obviously drew me.  There seem to be a slew of plots coming together (which is probably what warranted the ASOIAF tide me over), but it was the two thousand year old apocalyptic event about to reoccur that prompted the add.  The 2k years thing is a paradigm in FFVII.  Huh…so's the "second coming" thing.  Hopefully, this book will hold my interest…though with the number of volumes on my to-read list, it's very likely ADWD will be out before I ever get to this.
Title: Slade House
Author: David Mitchell
Date Added: July 21, 2016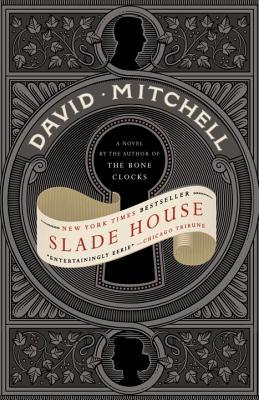 The second book on that list (I'm pretty sure it was sponsored by Amazon), this caught my attention because it's about a mysterious door that only appears every now and then.  Once you pass through there's no coming back out, and once you find out what's really going on inside, it's too late.  I love a good sinister mystery.
This is the author of Cloud Atlas, which I've seen, but never read, though the book is on my list.
Title: On the Mystical Shape of the Godhead: Basic Concepts in the Kabbalah
Author: Gershom Scholem
Date Added: July 21, 2016
This book was recommended to me by fellow blogger Jeff Japp over at Stuff Jeff Reads after he noticed I'm (still) reading The Mystical Qabalah.  I will always take more Qabalah/Kabbalah recommendations, and Mr. Scholem is his favorite expert on the subject.  While Dion Fortune is considered the premier expert in Western Occult tradition, I want to…branch out so to speak (yes that's a bad pun if you caught it), and I am definitely still looking for recommendations on a good translation of the Sepher Yetzirah.
Title: Blink Once
Author: Cylin Busby
Date Added: July 22, 2016
I'm not super into the YA genre, but one of my recently followed fellow bloggers Zoe169 highly recommended it.  The blurb certainly piqued my interest.
"West is a high school senior who has everything going for him until an accident leaves him paralyzed. Strapped down in his hospital bed, slipping in and out of consciousness, West is terrified and alone. Until he meets Olivia.
She's the girl next door-sort of. A patient in the room next to his, only Olivia can tell what West is thinking, and only Olivia seems to know that the terrible dreams he's been having are not just a result of his medication. Yet as West comes to rely on Olivia-to love her, even-certain questions pull at him: Why has Olivia been in the hospital for so long? And what does it mean that she is at the center of his nightmares? But the biggest question of all comes when West begins to recover and learns that the mysterious girl he's fallen in love with has a secret he could never have seen coming."
I'm beyond curious as to what this secret it.  Twist/secret endings tend to be hit or miss in stories.  Either they're utterly mind blowing and amazing with clues dribbled throughout that seem so obvious once you get there, or they fall completely flat.  The book is rated slightly over 4.00 on Goodreads, which is promising.
Title: Something Strange and Deadly
Series Title: Something Strange and Deadly
Author: Susan Dennard
Date Added: July 24, 2016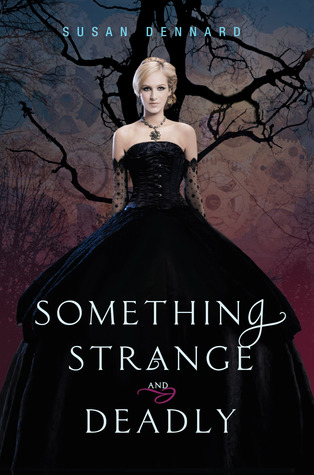 "There's something strange and deadly loose in Philadelphia. . . .
Eleanor Fitt has a lot to worry about.
Her brother has gone missing, her family has fallen on hard times, and her mother is determined to marry her off to any rich young man who walks by. But this is nothing compared to what she's just read in the newspaper:
The Dead are rising in Philadelphia.
And then, in a frightening attack, a zombie delivers a letter to Eleanor . . . from her brother.
Whoever is controlling the Dead army has taken her brother as well. If Eleanor is going to find him, she'll have to venture into the lab of the notorious Spirit-Hunters, who protect the city from supernatural forces. But as Eleanor spends more time with the Spirit-Hunters, including the maddeningly stubborn yet handsome Daniel, the situation becomes dire. And now, not only is her reputation on the line, but her very life may hang in the balance."
This story sounds oddly similar to one a friend of mine is working on.  I'm not going to give many details, and I have many friends who write so don't bother to guess.  I always have mixed feelings whenever this happens to me.  On one hand it makes me happy that an idea I had was considered publishable and it's possible that what I submit will be noticed based on something that's already worked.  On the other hand, markets can saturate very quickly and/or agents/publishers will think you're copying.  I have this issue with The Serpent's Tale and quite a few paradigms in ASOIAF, but then again considering how many similarities I've found between Song and VII, this could also be chalked up to what happens to be in the zeitgeist, and the collective unconscious is always churning.
Title: The Young Elites
Series Title: The Young Elites
Author: Marie Lu
Date Added: July 27, 2016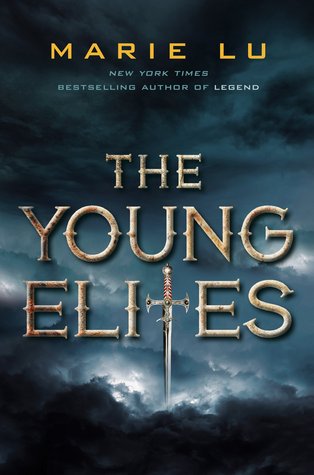 I made the mistake of going to Target for groceries after work today.  For those of you unfamiliar, Target is department store that carries all manner of things such as clothing, makeup, jewelry, toys, books, games, etc, and some even have groceries.  The one near me is one that has groceries so there I did go.
This is the thing about Target.  You cannot go to a Target and only buy what you planned to buy at a Target.  It's just not possible.  It's never been done.  I planned to just pick up some supplies for dinner to night but since I was there I figured I'd look at their book selection (which isn't gigantic) since I have a Target credit card and we all know that's not real money *headdesk*
I actually didn't buy this book.  I almost did, but decided against it…for now.  The blurb did activate my VII Sense with it's talk of silver hair and magic powers, but I decided to refrain for the time being.  I did purchase The Tales of Beedle the Bard by J.K. Rowling and Magonia by Maria Dahvana Headley, but as they're both already on my to-read list, they shall not have an entry this week.
I considered doing a Bought This Week section, but it's still under consideration.
---
Books Added to Goodreads To-Reread List This Week: 0
---
I'm thinking of adding some features to this weekly post.  Let me know your opinion about them.
A Bought This Week section (just mentioned above) – where I'd list all the books (if any) I bought during the past week.
A To Read Next section – where I'd list the books I was considering reading next.  This would only occur after I'd finished a book or declared it an unfinished.  This section might include a poll for what you think I should read next.
A Published Online section (section name still being determined) – where I'd list stories only available online.  These would be distinctive from fanfictions, which, while generally only being available in this fashion, are a specific medium.
I'm also open to more section suggestion.
---
What are you currently reading and/or what's on your radar to read next?  What would you recommend based on my current and recently added?  As always I look forward to your comments and suggestions!
<–The State of the Reader: 7/20/16          The State of the Reader: 8/3/16–>
Save
Save
Save
Save
Save
Save
Save
Save
Save