<–The State of the Reader: 8/17/16          The State of the Reader: 8/31/16–>
A weekly post updated every Wednesday detailing my current reading projects and where I am with them in addition to what new titles I've added to my to-read list.  Title links go to Goodreads to make it easier for interested parties to add any books that might strike their fancy.  I attempt to use the covers for the edition I'm reading, and I'll mention if this is not the case.  If you have a Goodreads account feel free to friend me!  I'd love to see what you're reading and/or planning to read.
---
Books Finished This Week: 1
Title: The Red Rose
Series Title: Submissive Beth Mysteries
Author: Fia Black
Date Added: August 8, 2016
Date Started: Unknown
Date Finished: August 23, 2016
This was a nice quick-read mystery that I highly recommend along with the first book in the series The Jade Dragon.  I'll be writing a full review of this hopefully by the end of the week.
---
Books Currently Reading: 4
Change from Last Week: +1
Title: The Mystical Qabalah
Author: Dion Fortune
Date Added: August 13, 2012
Date Started: Unknown
Medium: Paperback
Progress: 77%
I finally finished the chapter on Malkuth, and I'm about to start the one on the Qliphoth or Unholy Sephiroth (emanations from the left hand of God).  After that the format of the book changes to be more instruction like for practical workings so I'm not sure how much of that I'm going to read.  We'll see when we get there.
Title: The Mabinogion Tetralogy
Author: Evangeline Walton
Date Added: August 24, 2014
Date Started: July 31, 2016
Medium: Paperback
Progress: 7%
I read two and a half chapters in one setting this week instead of my customary one.  This compendium continues to delight.  Ms. Walton has a wonderful way with language.
Title: Miss Peregrine's Home for Peculiar Children
Series Title: Miss Peregrine's Peculiar Children
Author: Ransom Riggs
Date Added: May 11, 2016
Date Started: August 24, 2016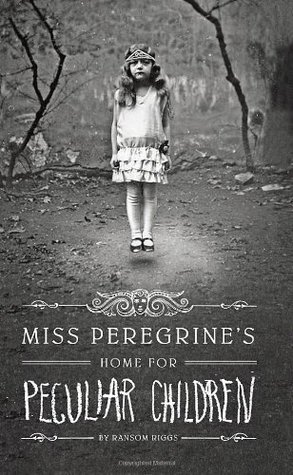 Medium: Paperback
Progress: 13%
I added this book on the May 11, 2016 State of the Reader post.  The instant I picked this volume up in the bookstore a tingle ran through my bones.  I knew it was going to be extraordinary, and I have not been disappointed.  It grips you from even the prologue, which is amazing since prologues are considered out of vogue these days and Ransom Riggs is a new writer, (or rather this is his first published book) so I know the story is fantastic since newbies are usually castigated for making that faux pas (I removed the prologue from my original WIP for that very reason).
This is a mystery that involves a murder, but the murder is only the start.
Title: Sigil
Author: Aidan J. Reid
Date Added: June 9, 2016
Date Started: August 23, 2016
I added this book on the June 16, 2016 State of the Reader post.  Like the first story I read by this author, Spectrum (reviewed here), Sigil immediately grips you.  Each chapter so far hangs you on a cliff and you have to see what happens next.  Murder-mystery in a sleepy (Irish) town is certainly something that's been often done, but the unconventional priest detective puts me in the mind of another unconventional murder-mystery 3 Gates to the Dead by Jonathon Ryan (which I've reviewed here).  The author himself is from Northern Ireland so there's a powerful and authentic voice behind every word.
If you didn't notice I'm currently reading four books instead of my customary three.  I noticed I was getting a bit of reading done on my Kindle right before bed with The Red Rose.  I'd already decided I was going to read Miss Peregrine's Home for Peculiar Children next, and realized that since Kindle reading (on my phone at least) doesn't require a light, I could snatch some pages up before going to sleep.  I used to read from my Kindle prior to jazzercise (back when I was able to go ;_;) and have noticed I can even get some chapters read at work during lunch.  I'm always trying to get as many finished read as possible especially considering I've over 500 on my TBR list.  Since I managed to read 10% in only about a day, I think this plan has merit.
Therefore I'll now be doubling up on my fantasy/general fiction reading since I can have both a physical book and a kindle copy going concurrently.
---
Fanfictions Finished: 0

In Progress Fanfictions Read: 0

Fanfictions Currently Reading: 0

Still no fanfiction updates for me to hop on.  There's this one writer I've been corresponding with on tumblr who said she'd be updating during her winter holidays (she's in Brazil), but alas I haven't heard a peep.  I don't want to be a nudge and bother her so I'll just patiently wait and hope.
As for the friend I mentioned last week, I did message her, and she did respond.  We're keeping up a correspondence.  Writers seem to just be plagued with problems even fanfiction writers.
---
Books Added to Goodreads To Read List This Week: 7

Title: Scrying for Summer
Series Title: Philadelphia Coven Chronicles
Author: Katherine McIntyre
Date Added: August 17, 2016
This the second book in my friend and fellow author's Philadelphia Coven Chronicles series.  No, I have not read the first yet (entitled Hunting for Spring), though it is on my list, as well.  Kat is an urban fantasy expert, and I was lucky enough to get some intel and insight into the first book, which concerns hunters of paranormal horrors.  Two more books for two more seasons are planned, and at less than 200 pages per, they should be quick and exciting reads!
Title: Mirror Image: A Novel
Author: Michael Scott & Melanie Ruth Rose
Date Added: August 17, 2016
It took some doing, but Kim of By Hook or By Book finally convinced me to add this one to my TBR list.  She reviewed it here, but that wasn't the post that got me; it was our discussions on other books that eventually circled back to this that prompted the added.  Her review ironically made me reluctant, but because people like different things, and librarians exist to encourage readers, I was talked into adding it.  Given that I didn't finish The Invisible Library, but still gave that a fairly favorable review or at least can see the appeal to others, it's not that farfetched.
Title: A Shadow on the Glass
Series Title: The View from the Mirror
Author: Ian Irvine
Date Added: August 18, 2016
I was talking with my friend and fellow Deviant Artist DarkStar016.  Yep, I have my hands in everything.  Also, you should really read some of her work.  It's amazing.  She has this brilliant power to draw you into a story with just one sentence, which is a fantastic gift especially since she deals in horror.  I may add that "Online Publication" section like I was pondering.
Anyway, she'd mentioned she was reading it, so I looked it up on Goodreads, and it seems like something I'd enjoy.  Three thousand year old secrets, shattered worlds, immortal machinations.  That's good enough for an add.
Title: Three Parts Dead
Series Title: Craft Sequence
Author: Max Gladstone
Date Added: August 18, 2016
I was caught by the first line of the blurb, "A god has died…"  It's a bit of a far cry from one of my favorite tropes A God Am I, but you never know a story's final form until you get to the climax.  Anyway, it also looks like the main character is a Black woman so hooray, and she's given the arduous task of resurrecting the dead god before the city falls apart.  She also works for a necromancy firm.  So…there are companies whose main focus is necromancy.  That's pretty boss.  Throw in a chain-smoking priest of the dead god for her companion, and this story is looking like a fantastic time.
Title: The Girl Who Drank the Moon
Author: Kelly Barnhill
Date Added: August 20, 2016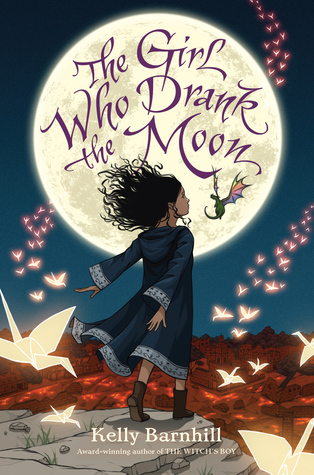 When a book's blurb gives me chills I immediately add it.  The flipped paradigm of the evil witch, a child fed on moonlight, and a misguided hero.  I don't base my additions solely on ratings, but this novel is at 4.49 on Goodreads, which is impressive.  The few reviews I skimmed say it's lyrically written, which is a major selling factor for me.
I really think I should make a "Really Want to Read" list…
Title: The Last Wish
Series Title: The Witcher
Author: Andrzej Sapkowski
Date Added: August 23, 2016
I have to admit to something hilarious, sad, and hypocritical all at once.  When I clicked on this book and realized it was about The Witcher game, I nearly scrolled past, because of my internalized stigma about stories based on video games.  Yes, you read that right.  I nearly didn't give a story a chance because I thought it was based on a video game.  Damn hypocritical huh?  Yeah…so in actuality this book is what the game itself is based on.  Not like that should matter, because stories based on video games are valid and should be considered valid.  Fanfiction is valid fiction (repeat it over and over til you believe it SN…), but even an admitted fanfiction writer still has internalized stigma about the very thing she does, and that's really sad, but it's true.  I still struggle with thinking what I'm doing is valid, because so many people don't.
Per the cover the author is proclaimed as "Poland's master of fantasy," which is quite a prestigious title.
Title: Moon Called
Series Title: Mercy Thompson
Author: Patricia Briggs
Date Added: August 23, 2016
My good friend who deals in Cupcakes and Machetes has struck again.  No, I have not lost any limbs or gained any cupcakes (sad), but I do have another book to add to my TBR list.  Upon reading the blurb, this story reminded me a bit of the Merry Gentry and Anita Blake series by Laurell K Hamilton with all of the magical folk walking around and touching things, but CaM assured me it's a little bit different and more in the vein of Ilona Andrews's Kate Daniels series.  I have the first book of that one, Magic Bites, on my TBR list as well, and additionally my IRL writer friend Kat has spoken highly of it.
---
Books Added to Goodreads To-Reread List This Week: 0
---
What are you currently reading and/or what's on your radar to read next?  What would you recommend based on my current and recently added?  As always I look forward to your comments and suggestions!
<–The State of the Reader: 8/17/16          The State of the Reader: 8/31/16–>
Save
Save
Save
Save
Save
Save
Save
Save