<–The State of the Reader: 8/31/16          The State of the Reader: 9/14/16–>
A weekly post updated every Wednesday detailing my current reading projects and where I am with them in addition to what new titles I've added to my to-read list.  Title links go to Goodreads to make it easier for interested parties to add any books that might strike their fancy.  I attempt to use the covers for the edition I'm reading, and I'll mention if this is not the case.  If you have a Goodreads account feel free to friend me!  I'd love to see what you're reading and/or planning to read.
---
Books Currently Reading: 4
Change from Last Week: 0
Title: The Mystical Qabalah
Author: Dion Fortune
Date Added: August 13, 2012
Date Started: Unknown
Medium: Paperback
Progress: 90%
I am so close to finally completing this book.  I'm at the Editorial Update section, which is the very last one before the appendix.  I'm glad I kept on reading after the book proper as it's been very symbolic and informative especially when it comes to how the Tree connects to the tarot.  I believe I'll have this completed before my update next week.  I'm not sure if or how I'll review this, but I'm sure I'll have something to say about it.  I mean it did take me ten years to finish it.
Title: The Mabinogion Tetralogy
Author: Evangeline Walton
Date Added: August 24, 2014
Date Started: July 31, 2016
Medium: Paperback
Progress: 10%
I finished the first half of the first book or branch.  The language remains just as mellifluous and engaging.  I need to look into and possibly add more of Miss Walton's works to my TBR list.
Title: Miss Peregrine's Home for Peculiar Children
Series Title: Miss Peregrine's Peculiar Children
Author: Ransom Riggs
Date Added: May 11, 2016
Date Started: August 24, 2016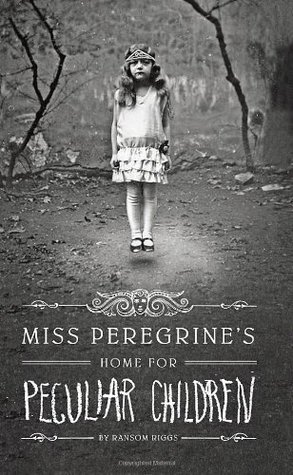 Medium: Paperback
Progress: 39%
I only put this book down when I have to.  Something majorly interesting just happened.  It's on my day planner to read today.  Even though I'm only at 39% complete, I could see myself finishing this before the week is out, especially since I'm on vacation.
Title: Sigil
Author: Aidan J. Reid
Date Added: June 9, 2016
Date Started: August 23, 2016
Well the titular sigil has shown up, and I'm a little bit concerned.  Not about it per se, but about what's going to be done with it.  I've really liked this novel so far.  There are many characters that are all quite eclectic and idiosyncratic, but this new element has the unfortunate potential of being a bit trite, and since I loved this author's other work Spectrum so much for its originality, I'm hoping he's not going that route.
---
Fanfictions Finished: 0

In Progress Fanfictions Read: 0

Fanfictions Currently Reading: 0

Fanfictions Added to TBR List: 3
They're all FFVII; they're all Aeriseph (or have that pairing in them), and I found them all today.  Familial Ties came about due to a interchange with someone on Fanfiction.net about my story Borrowed Lives.  She left me a lovely review about it, and I replied and said she'd probably like Northern Lights.  Well it turns out she'd already read that on Archive of Our Own, and I already knew her there under another name.  So that was a nice conversation.  I started following her on both sites, and I added not only her fore mentioned story but two others she had on her favorites list on FF.net.
---
Books Added to Goodreads To Read List This Week: 3

Title: Anne of Green Gables
Series Title: Anne of Green Gables
Author: L.M. Montgomery
Date Added: September 2, 2016
One of my friends from high school consistently posts about this story.  It's not my usual fare, but I'm willing to step outside of my fantasy box and give such a classic a try.
Titles: The Hero, The Sword, and The Dragons
Series Title: Chronicles of Dragon
Author: Craig Halloran
Date Added: September 2, 2016
This is a story about a man destined to be a dragon.  That's so bad ass that I had to add this to my list.  It's written for younger readers, which is even better.  Give the millennials hope, because there's very little to find in this world.
Title: Chasing Embers
Series Title: Ben Garston
Author: James Bennett
Date Added: September 5, 2016
This story shares something in common with another add this week, and had such a glowing review from By Hook or By Book that I had to add it.
---
Books Purchased This Week: 0

---
Books Added to Goodreads To Reread List This Week: 0
---
What are you currently reading and/or what's on your radar to read next?  What would you recommend based on my current and recently added?  As always I look forward to your comments and suggestions!
<–The State of the Reader: 8/31/16          The State of the Reader: 9/14/16–>
Save
Save
Save
Save
Save
Save
Save
Save