<–The State of the Writer: 10/8/16          The State of the Writer: 10/22/16–>
A weekly post updated every Saturday discussing my current writing projects and where I stand with them.  This will include any and all work(s) in progress (WIP) be they creative writing, essays/analyses, or reviews of any type.
---
Project: Story
Title: The Broken Rose
Genre: Paranormal Romance
Type: Fanfiction (FFVII) Novel
Current Word Count: 280,583
Prior Word Count: 279,131
Word Difference: +1452
Status: Editing
Progress: 1st Edit of Chapter 6
The image this week was another possibility for Chapter 6's cover, but the rocky shoals (hope that's the right term) didn't figure into my mental image of their shore.  The sunset portion of the picture is perfect though.
I wrote even more additional content for scenes last week, added them in, and restarted the first edit of Chapter 6.  The word count is now a whopping 280k+.  I wound up moving up some concepts I didn't touch on until later (like…three chapters later, but still), and I'm hoping I still agree with this decision throughout the edit.  When I get into that frenetic writing phase, I can be a bit overzealous, nor do I use everything I come up with, but this just makes sense in practical terms.  I suppose I'm being vague.
My goal is to have Chapter 6 completely edited by the end of October, go back through and do a quick polish up of the first six chapters, then post them.  After that I'll post chapters as I edit them.  There won't be a set weekly schedule like I had with Northern Lights. 
I don't mind that this story has taken over my life.  I love writing about Aeris and Sephiroth, but I really need to attempt to work on other things like original novels and essays.  This is me saying this, but I'm going to work on whatever I'm drawn to, and right now this fanfiction is it.  It's this irresistible pull.
Quote: When Aeris fell asleep in his arms per her norm, the general breathed moments of awe.  Watching this innocent slumber in peace, her fear of him leeching away.  Finally, he stood to put her to bed for the Cetra deserved her soft mattress.  As always she roused to relay the litany that re-broke his shattered heart.
---
Project: Story
Title: The Threads of Sorrow
Genre: Paranormal Romance/Retold Fairy Tale
Type: Original Short Story
Prior Word Count: 6787
Current Word Count: 6787
Word Difference: 0
Status: Critiques reviewed
Progress: Updates to be made
I'm hoping to work on this story tonight, but I still have 20 things on my to-do list.  I may push this off until I finish the edit of TBR's first six chapters.
---
Project: Book Review
Title: Khalarea the Fallen
Series Title: Tales of Yagath
Genre: Fantasy
Status: In Progress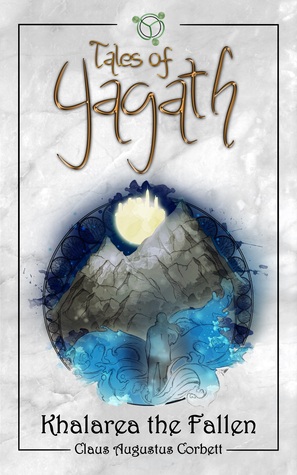 Here's hoping I can finish up this book review today.  I have most of it written.  I have just a few more points to make and then I can post.
---
Project: Essay
Title: Half a Tragedy Is Worse Than Whole
Subject: FFVII Comparative and Meta
Status: Outline Complete
Absolutely nothing on this.  I'm hoping I can work on it next Saturday.  It's not going to happen today.
---
What are you currently working on?  Is it a creative writing project, essay, review, or something else?  Have you just started something new or are you wrapping up a long term project?
<–The State of the Writer: 10/8/16          The State of the Writer: 10/22/16–>
Save