<–The State of the Reader: 10/19/16      The State of the Reader: 11/2/16–>
A weekly post updated every Wednesday detailing my current reading projects and where I am with them in addition to what new titles I've added to my to-read list.  Title links go to Goodreads to make it easier for interested parties to add any books that might strike their fancy.  I attempt to use the covers for the edition I'm reading, and I'll mention if this is not the case.  If you have a Goodreads account feel free to friend me!  I'd love to see what you're reading and/or planning to read.
---
Books Currently Reading: 4

Title: The Mabinogion Tetralogy
Author: Evangeline Walton
Date Added: August 24, 2014
Date Started: July 31, 2016
Medium: Paperback
Progress: 24%
I can't stress enough how well written this book is.  While it may take me until this time next year to finish it, I'm enjoying every moment of it.
Title: The World of Ice and Fire: The Untold History of Westeros and the Game of Thrones
Author: George R R Martin
Date Added: January 7, 2015
Date Started: February 8, 2015
I'm now on the section about the Free Cities, all "Daughters of Valyria" save for Braavos, which is decidedly not, since it was formed by former Valyrian slaves.  There was a very interesting part about a religious sect known as the Boashi'i, followers of the Blind God Boash.  An essential part of their doctrine was an extreme abnegation of self where a follower would put aside even their own names, speaking of themselves as only "a man" or "a woman" as opposed to "I," "me," or "mine."  Though the cult of the Blind God died out over a thousand years ago, this mode of speech remained (ironically) among the noble classes of Lorath (another one of the nine Free Cities), and it's how a mysterious character named Jaqen H'ghar (who initially claims to be Lorathi when Arya first meets him) speaks.  Given that he's a follower of the Many Faced God and given that those followers also eschew their identities, this is not too odd of a coincidence.
Title: Magonia
Series Title: Magonia
Author: Maria Dahvana Headley
Date Added: January 31, 2016
Date Started: October 1, 2016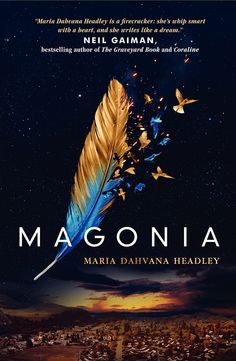 Media: Paperback
Progress: 25%
I'm totally into this book now. Something major has happened and the point of view has switched.  This answers the question why each chapter had "Aza" next to the number until I reached the current one, which now has "Jason."  The parallels with The Fault in Our Stars are either lessened or the story has deviated away enough from that where I don't mind.
Title: The Ghost of Buxton Manor
Author: Jonathon L. Ferrara
Date Added: August 16, 2016
Date Started: October 17, 2016
This story is frankly both sad and adorable.  You really feel for poor Rupert dying (sorry…) for human contact and how he's drawn inexplicably to Aaron.
---
Fanfictions Finished: 0

In Progress Fanfictions Read: 1

Title: I'm the Darkness, You're the Starlight
Author: runicmagitek
Fandom: FFVI
Pairing: Celes Chere/Setzer Gabbiani
Current Chapter: 14
It was quite an exciting chapter this time around, and it just sat in my inbox for weeks until I could finally read it.  I'm also ecstatic that my friend is doing better ♥♥♥
Fanfictions Currently Reading: 0

Fanfictions Added to TBR List: 0
---
Books Added to Goodreads TBR List This Week: 2

Title: Elric of Melniboné
Series Title: Elric
Author: Michael Moorcock
Date Added: October 21
I watch too many Game of Thrones/A Song of Ice and Fire theorists on YouTube, and today I was catching up with one of my favorites (despite some disagreement) Preston Jacobs.  He does several series about the books/show, one of which showcases the difference between book and show.  There have been many an insight garnered from this series and its theorists, not the least of which have been revelations of my own…not necessarily just towards ASOIAF. 
Martin has many influences, and in this video, Preston speaks of Michael Moorcock's Elric series.  I think he's mentioned him before in regards to GRRM's obsession with white hair.  Now, I could say a great deal about this, and have in other places, but even if Martin borrowed the idea from Moorcock, it's legitimately far older, present in Jude-Christian leanings.
Either way, I was intrigued by it and welcome the chance to read classic fantasy that serves as a foundation for what we experience today.
Title: The Metaphysical Detective
Series Title: Riga Hayworth
Author: Kirsten Weiss
Date Added: October 22, 2016
Can murder be committed from beyond the grave?  This novel I randomly found while scrolling through Goodreads asks that question, and I'm intrigued enough to want an answer.  I was also sold on the fact that Riga explores the power of archetypes through the lens of Greek mythology and tarot.  Two things which I'm quite passionate about.
---
Total Books on Goodreads TBR List: 523
Change from Last Week: +2

---
Books Added to Goodreads To Be Reread List This Week: 0

---
Books Purchased This Week: 2

Title: The Clockwork Scarab
Series Title: Stoker and Holmes
Author: Colleen Gleason
Date Added: August 1, 2016
Date Purchased: October 21, 2016
Media Type: Kindle
Price: $1.99
I bought this after receiving a message from Cupcakes and Machetes on Goodreads that it was only $1.99 on Kindle.  Hell yes!  Even if I hate it, I only spent $1.99.  I waste waaaaaaaaaay more money on other things.
Title: The Raven Boys
Series Title: The Raven Cycle
Author: Maggie Steifvater
Date Added: April 21, 2015
Date Purchased: October 24 2016
Media Type: Kindle
Price: $5.99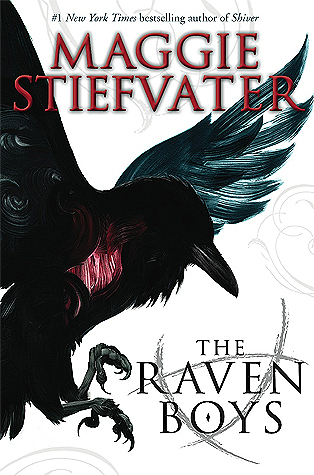 I had no idea I'd added this book so long ago.  In an attempt to separate the wheat from the chaff (and remove said chaff from my TBR list), I downloaded around 25 samples on my Kindle, and this was one of them.  I have some experience with the author due to her Shiver.  While I didn't finish it, it's not an Unfinished and remains on my TBR list.  The book in question is even more intriguing.  The writing is so tantalizing and lush, and I wanted more from the sample I read.  It was only $5.99, which I consider pretty cheap for a book I'm bound to enjoy.
---
What are you currently reading and/or what's on your radar to read next?  What would you recommend based on my current and recently added?  As always I look forward to your comments and suggestions!
<–The State of the Reader: 10/19/16      The State of the Reader: 11/2/16–>
Save
Save
Save
Save
Save
Save