<–The State of the Reader: 11/23/16          The State of the Reader: 12/7/16–>
A weekly post updated every Wednesday detailing my current reading projects and where I am with them in addition to what new titles I've added to my to-read list.  Title links go to Goodreads to make it easier for interested parties to add any books that might strike their fancy.  I attempt to use the covers for the edition I'm reading, and I'll mention if this is not the case.  If you have a Goodreads account feel free to friend me!  I'd love to see what you're reading and/or planning to read.
---
Books Currently Reading: 4

Title: The Mabinogion Tetralogy
Author: Evangeline Walton
Date Added: August 24, 2014
Date Started: July 31, 2016
Medium: Paperback
Progress: 42%
Not much to say about this except for it's continually engaging.  I still don't think I"ll finish it before the end of the year, and I'm just hoping I get through three more other books to make my 20.
Title: The World of Ice and Fire: The Untold History of Westeros and the Game of Thrones
Author: George R R Martin
Date Added: January 7, 2015
Date Started: February 8, 2015
This I'll almost certainly finish before the end of the year.  I'm in the home stretch with the "septon" wrapping up odds and ends.  I'm hoping I get to the part about Asshai soon.
Title: The Ghost of Buxton Manor
Author: Jonathon L. Ferrara
Date Added: August 16, 2016
Date Started: October 17, 2016
I love this story so hard.  It's not only charming, but necessary.  This isn't a spoiler, so I don't feel bad saying it.  Aaron, Rupert's love interest, is a confirmed gay teen whose parents accept him for who he is.  This is so freaking huge and important, I can't even explain.  There are plenty of stories and plenty of real life examples where this isn't the case.  Fiction is often a reflection of the future, so it's nice to see this, and it's even better to know that gay, bi, queer and/or questioning teens have something like this to read.
Title: A Court of Thorns and Roses
Series Title: A Court of Thorns and Roses
Author: Sarah J. Maas
Date Added: June 15, 2016
Date Started: November 20, 2016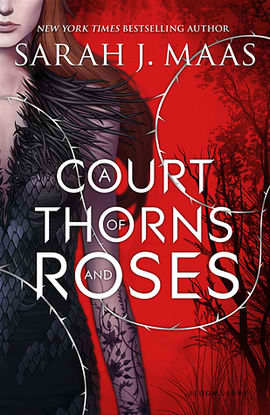 Media: Paperback
Progress: 18%
This book just gets more intriguing as the chapters go along.  I've managed to limit myself to one a session, but Maas certainly keeps the suspense ramped up.  The one critique I have has to do with Feyre's attitude.  I can't quite put my finger on it, but some of her aspects are kind of illogical.  There was a scene where she was nearly fainting from hunger, but refused to eat.  Now while I understand the tales about eating in the land of faery, what other choice does she have?  It's either take the chance and eat or certainly die of starvation, and while I can understand the initial trepidation, there really isn't any other option.  This is probably just a minor gripe though.  I really can't wait to find out more about what's going on.
---
Fanfictions Finished: 0

In Progress Fanfictions Read: 1

Title: I'm the Darkness, You're the Starlight
Author: runicmagitek
Fandom: FFVI
Pairing: Celes Chere/Setzer Gabbiani
The author just posted a new chapter of this this week, but I haven't had a chance to read it yet.  It's funny.  I was thinking about shooting her a message on tumblr, but before I could, I received the email notification.
Fanfictions Currently Reading: 0

Fanfictions Added to TBR List: 0
---
Books Added to Goodreads TBR List This Week: 1

Title: The Martian
Series Title: The Martian
Author: Andy Weir
Date Added: November 27, 2016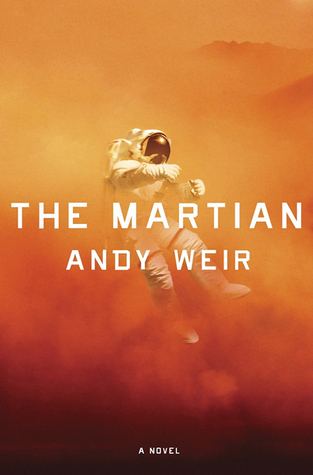 I've been seeing this book floating around for a few months now, dipping in and out of friends' TBR lists and of course fluttering across the silver screen.  It was the "asshole" comment that got me…yes, you never grow too old for that sort of humor, and Cupcakes and Machetes decided to, er, showcase that on her review.
"My asshole is doing as much to keep me alive as my brain."
Look…I'm not going to pretend like I don't want to know more, regardless how gross.  There's real science in this book.  Real science.  And real assholes.
---
Total Books on Goodreads TBR List: 524
Change from Last Week: +1

---
Books Added to Goodreads To Be Reread List This Week: 0

---
Books Purchased This Week: 0

---
What are you currently reading and/or what's on your radar to read next?  What would you recommend based on my current and recently added?  As always I look forward to your comments and suggestions!
<–The State of the Reader: 11/23/16          The State of the Reader: 12/7/16–>
Save
Save
Save
Save
Save