<–The State of the Reader: 10/26/16          The State of the Reader: 11/9/16–>
A weekly post updated every Wednesday detailing my current reading projects and where I am with them in addition to what new titles I've added to my to-read list.  Title links go to Goodreads to make it easier for interested parties to add any books that might strike their fancy.  I attempt to use the covers for the edition I'm reading, and I'll mention if this is not the case.  If you have a Goodreads account feel free to friend me!  I'd love to see what you're reading and/or planning to read.
---
Books Currently Reading: 4

Title: The Mabinogion Tetralogy
Author: Evangeline Walton
Date Added: August 24, 2014
Date Started: July 31, 2016
Medium: Paperback
Progress: 25%
One percentage at a time I'm conquering this mighty compendium, hopefully better than the Irish tried to quell the Island of the Mighty, which has been a major plot point of late.  I probably would've read less had not something huge and horrible happened at the end of one chapter involving Branwen and her son by Matholuch who's a total jackass (Matholuch, not the son).  I don't want to give too much a way in case you fine people ever decide to read the Tetrology yourself (which I highly recommend you do).
Title: The World of Ice and Fire: The Untold History of Westeros and the Game of Thrones
Author: George R R Martin
Date Added: January 7, 2015
Date Started: February 8, 2015
I'm still in the (so-called) Free Cities just about to read about Pentos, which probably factors much into the plot of Thrones much more than many think.  It's the current home of Magister Illyrio Mopatis, a man whose relationship to Varys casts a great deal of suspicion on his rotund form.  There's a reason Illyrio's beloved, deceased wife has such an intricate description.  The flames tell me so…
Title: Magonia
Series Title: Magonia
Author: Maria Dahvana Headley
Date Added: January 31, 2016
Date Started: October 1, 2016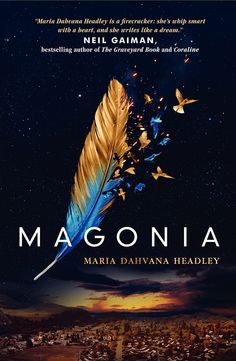 Media: Paperback
Progress: 39%
I'm back to being minorly annoyed by this book again.  I detest when characters ask more than reasonable questions and other characters see fit to assume the asking character should know the answer and then refuse to give it to them because of this assumption.  If they're not giving the answer for other reasons then that's fine, but the asking character is perfectly correct to be acting the way they are, and the other characters are almost gaslighting her for her behavior, and it's both frustrating and annoying.
Title: The Ghost of Buxton Manor
Author: Jonathon L. Ferrara
Date Added: August 16, 2016
Date Started: October 17, 2016
I had a moment with this book today.  Something happened that was really close to things I've been thinking about a lot (wow I'm being super vague I know, and it's not just due to not wanting to give the plot away), but it's something that's not too unexpected given it's a ghost story.  At least more of Rupert's past has been revealed.
---
Fanfictions Finished: 0

In Progress Fanfictions Read: 0

Fanfictions Currently Reading: 0

Fanfictions Added to TBR List: 0
---
Books Added to Goodreads TBR List This Week: 11

Title: Soulless
Series Title: Parasol Protectorate
Author: Gail Carriger
Date Added: October 26, 2016
A lovely review by Ignited Moth prompted this add, plus I can't resist good alliteration.  Then the premise itself is intriguing.  A soulless spinster is attacked by a vampire, which apparently breaks all rules of etiquette in this world.  Also one of my favorite authors Patrick Rothfuss also added it to his Goodreads list.  There's wins all around.
Title: Lotus and Thorn
Author: Sara Wilson Etienne
Date Added: October 28, 2016
This is the second book based on the fairy tale Fitcher's Brides I have on my list, the first being the titular rendition so linked.  This particular offering has a futuristic setting and a burning question of what really happened to old Earth.  It's also recommended for fans of Tamora Pierce and Sarah Maas.  I've read the latter and have the former's Throne of Glass on my TBR list.
Title: Double Dead
Series Title: Double Dead
Author: Chuck Wendig
Date Added: October 28, 2016
There are books about vampires.  There are books about zombies.  This is a book about both.  I'm utterly shocked that I've never seen one of those before.  How have the two types of undead never had a mixer?  It's obscene.  Prompted by a review by Cupcakes and Machetes I had to add this for curiosity's sake alone.  It appears to be a sort of gory humor novel in the same, er, vein as Evil Dead/Army of the Dead.  It sounds thoroughly enjoyable.
Title: The Diabolic
Author: S.J. Kincaid
Date Added: October 28, 2016
Who likes story's about ruthless, powerful, and unstoppable protectors?  No guesses?  This Shameful Narcissist of course.  They're the subject and co-protagonist of nearly every story I've written so I was ecstatic to see something like this being reviewed by fellow blogger and readaholic Kim at By Hook or By Book.  It's also a standalone novel, which is rare in this day and age.  Not that I don't love a good series, but there's something to be said for an author who can say all they need to in one book.
Title: Alex + Ada
Series Title: Alex + Ada 1-5
Authors: Jonathon Luna & Sarah Vaughn
Date Added: October 28, 2016
Another comic is added to my list with this one, which fellow gaming blogger Cheap Boss Attack praised in his weekly weekend gaming post.  It sounds like a more serious version of Chobits, which I enjoyed (the little of it I saw).
Title: Faller
Author: Will McIntosh
Date Added: October 28, 2016
I know stories about mass amnesia or even just main characters with amnesia are cliche, but they're still so intriguing.  You want to know what happened in their past and why they're where they are.  This is the reason they endure.  Hell, one of my story ideas involves amnesia, so I'm not immune to the trope.  By Hook or By Book's review certainly didn't hinder my interest in this novel.  What do all of the clue's Faller finds in his pocket mean and does his odd name have more significance than his leap of faith?
Title: The Legend of Zelda: Hyrule Historia
Authors: Patrick Thorpe, Various Others, and Translators
Date Added: October 30, 2016
One of the fastest adds ever as I was scrolling through my Goodreads feed.  I'm already reading a fictional reference in The World of Ice and Fire, and I'd be more than happy to accept the quest of reading the history of Hyrule next.
Title: Harry Potter and the Cursed Child
Series: Harry Potter
Authors: J.K. Rowling, Jack Thorne, & John Tiffany
Date Added: October 30, 2016
I had this on my list then I removed it for a couple of reasons that I'm regretting at deeper thought.  One, I read a major spoiler.  I know who the eponymous cursed child is and why they are so.  Two, I read some scathing reviews that said, amongst other things, that it was little more than a fanfiction of Harry Potter.  It wasn't the fanfiction part that bothered me (of course), but between the spoilers and the almost universal panning, I thought it might not be worth my time, but then after a conversation at the Halloween party I went to this weekend, I thought better of it.  People might be panning it because it's essentially a fanfiction of HP due to fanfiction stigma, which is infuriating.  It's even possible that they don't realize this is the reason for their bias, and if the story were not based on Harry Potter, it might actual be enjoyable to them. Who knows, but that's how biases often work.  So I figured I'd add it back so that I could read and judge for myself.  I don't have that "this is fanfiction" bias (obviously) and should be able to give an impartial judgment.
Title: Firstlife
Series: Everlife
Author: Gena Showalter
Date Added: October 31, 2016
I came across the second book while scrolling through my Goodreads feed.  I won't say I read a spoiler, rather an obvious eventuality.  This book sounds fascinating.  It's an excepted truth that this life is merely a dress rehearsal before your second, true life, begins, and there are two realms where you could end up.  These kingdoms are rivals and they both want the main character Ten on their side.  Our heroine has been locked in an asylum for over a year because she refuses to allow her parents to decide where she'll live after she dies.  There's also a boy involved because this is a YA, and there's always a love interest, but besides that, the life/death aspect of the story sounds hella interesting.
Title: Norse Mythology
Author: Neil Gaiman
Date Added: October 31, 2016
I'm shocked I didn't have this added already.  As most of you know I love Norse Mythology and am very lucky that it is a centerpiece in so many of my fandoms (FFVII and ASOIAF to name two).  I'm also a late fan, but a fan nonetheless of Neil Gaiman.  He uses quit a bit of it in his stories and decided to go back to the source.
Title: Bird Box
Author: Josh Malerman
Date Added: November 2, 2016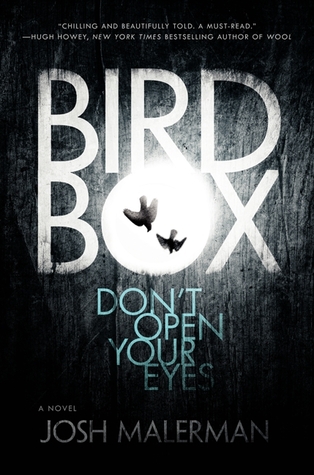 "Something is out there, something terrifying that must not be seen. One glimpse of it, and a person is driven to deadly violence. No one knows what it is or where it came from."
When a blurb hooks you, it hooks you.  What is this thing that drives people to violence like Cthulhu drives you to madness?  What's in the bird box?
---
Total Books on Goodreads TBR List: 514
Change from Last Week: -9

I removed a bunch of Charles de Lint Newford books so that I only have one TBR from that series on my list.  When I read that one I'll add the next.  I'll probably go through my list at some point again to see if I have any other series I can cut down.
---
Books Added to Goodreads To Be Reread List This Week: 0

---
Books Purchased This Week: 0

---
What are you currently reading and/or what's on your radar to read next?  What would you recommend based on my current and recently added?  As always I look forward to your comments and suggestions!
<–The State of the Reader: 10/26/16          The State of the Reader: 11/9/16–>
Save
Save
Save
Save
Save
Save
Save
Save