<–The State of the Reader: 11/2/16          The State of the Reader: 11/16/16–>
A weekly post updated every Wednesday detailing my current reading projects and where I am with them in addition to what new titles I've added to my to-read list.  Title links go to Goodreads to make it easier for interested parties to add any books that might strike their fancy.  I attempt to use the covers for the edition I'm reading, and I'll mention if this is not the case.  If you have a Goodreads account feel free to friend me!  I'd love to see what you're reading and/or planning to read.
---
Books Currently Reading: 4

Title: The Mabinogion Tetralogy
Author: Evangeline Walton
Date Added: August 24, 2014
Date Started: July 31, 2016
Medium: Paperback
Progress: 26%
Another percentage of progress made on this extensive work.
Title: The World of Ice and Fire: The Untold History of Westeros and the Game of Thrones
Author: George R R Martin
Date Added: January 7, 2015
Date Started: February 8, 2015
It doesn't look like I made much progress from last week where I was still at 82%.  Oh well.  I'll try to catch up a bit before next Wednesday.
Title: Magonia
Series Title: Magonia
Author: Maria Dahvana Headley
Date Added: January 31, 2016
Date Started: October 1, 2016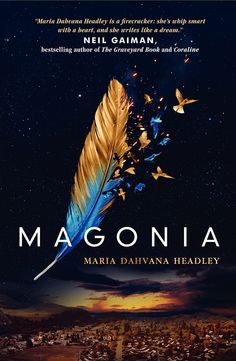 Media: Paperback
Progress: 46%
The next chapter up switched back to Jason who I'm right now way more interested in.  Aza's chapters have now becoming annoying for other reasons.
Title: The Ghost of Buxton Manor
Author: Jonathon L. Ferrara
Date Added: August 16, 2016
Date Started: October 17, 2016
This charming story pulls me deeper and deeper in at every read.  It has such a delightful, whimsical air even amongst ever revealing tragedy.  I'm pretty sure I know why Rupert is the "ghost" of Buxton Manor 😦
---
Fanfictions Finished: 0

In Progress Fanfictions Read: 0

Fanfictions Currently Reading: 0

Fanfictions Added to TBR List: 0
---
Books Added to Goodreads TBR List This Week: 3

Title: A Princess of Mars
Series Title: Barsoom
Author: Edgar Rice Burroughs
Date Added: November 3, 2016
This is the book the ill fated John Carter movie was based on.  A few friends have sung the praises of the book as they bemoaned the movie, which was apparently neither marketed nor presented well.  A machete wielding cupcake dealer nudged me in the direction of this classic once and for all, and I'm willing to take the leap.
Title: IQ
Author: Joe Ide
Date Added: November 4, 2016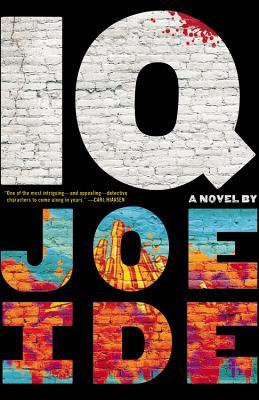 I have watched my shares of Sherlock Homes remakes so when I saw that this was another, I nearly passed it by.  I have Sir Arthur's original series on my TBR list in classics, though I am of course familiar with the stories.  The lovely review by Kim prompted the add, and I became super excited when I saw the Sherlockian character is a Black guy.  I'm (very obviously) a champion of diversity and flipping the script.  I love when things are genderbent and/or racebent.  Representation is so important, and I was happy to see this wasn't just a run of the mill modern retelling.  Now that I'm thinking about it, I do have quite a few Sherlock type stories on my list featuring women.
Title: Station Eleven
Author: Emily St. John Mandel
Date Added: November 8, 2016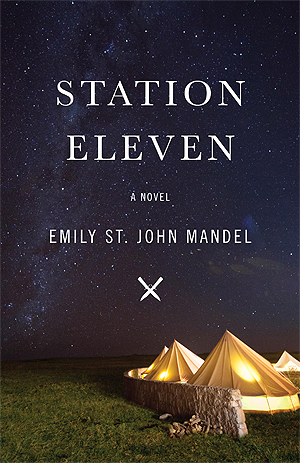 How fitting on the day of a historic election I'm adding a book about a different type of apocalypse.  I was going to start drinking heavily as soon as I got home, but I have things to both update and post; plus the results won't start coming in until 8:00 at the earliest.  I'll probably start drinking around 7:30 as I hope (and pray…yeah this agnostic has been brought to that level) for the best.
---
Total Books on Goodreads TBR List: 517
Change from Last Week: +3

---
Books Added to Goodreads To Be Reread List This Week: 0

---
Books Purchased This Week: 0

---
What are you currently reading and/or what's on your radar to read next?  What would you recommend based on my current and recently added?  As always I look forward to your comments and suggestions!
<–The State of the Reader: 11/2/16          The State of the Reader: 11/16/16–>
Save
Save
Save
Save
Save