<–The State of the Writer: 11/12/16          The State of the Writer: 11/26/16–>
A weekly post updated every Saturday discussing my current writing projects and where I stand with them.  This will include any and all work(s) in progress (WIP) be they creative writing, essays/analyses, or reviews of any type.
---
Project: Story
Title: The Broken Rose
Genre: Paranormal Romance
Type: Fanfiction (FFVII) Novel
Current Word Count: 278,742
Prior Word Count: 278,505
Word Difference: +237
Status: Editing
Progress: Third edit/readthrough of Chapter 6
I no longer have any newfound pictures for this chapter since I'm on the third edit so I'm just using ones I think are appropriate.  The ones I've used before (save the one of the prior post, too) have all helped me visual certain parts, but since it's all been written, that point is past.  I'm not sure if Aeris is literally standing next to a golden sea or just enveloped in golden light, but it's quite beautiful and endearing, and I enjoy looking at it.
The third edit of Chapter 6 is progressing more like a readthrough.  I may be able to finish it this weekend, possibly tonight, but certainly before the end of the (US) holiday weekend.
Quote: "Do you hurt at all right here, little flower?"  He had found "the spot."  Memory stole the fallen's mirth the moment his fingers brushed.  No massive scar lay under his touch, only pink lines in myriad webs.  *My dire wound stains not her skin.  It only blackens my soul.*
---
Project: Review
Title: Final Fantasy Friday: Final Fantasy IV Review
Subject: Review and analysis of Final Fantasy IV
Current Word Count: 12,437
Prior Word Count: 9966
Word Difference:  +2471
Status: In progress
Progress: Drafting Music section
I finished up the Story Analysis section last night, waxing both philosophical and metaphysical as I went.  The Music section might transcend to such a level, as well.  I adore the music in FFIV and feel this is the point where Nobuo Uemtasu really came into his own.  The review/analysis is finally winding down, and I can say with some confidence that I should have it finished and edited before the end of the month and possibly before the end of the (US) holiday weekend.
---
Project: Review
Title: Magonia Review
Author: Maria Dahvana Headley
Date Added: January 31, 2016
Date Started: October 1, 2016
Date Completed: November 16, 2016
Percentage Read: 50%
Genre: YA, Fantasy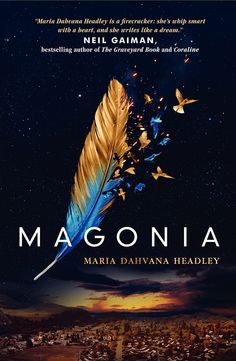 I gave up on this after getting through half.  I already started the draft for the review, and I'm hoping it won't take too long.  I have a few things to say about it obviously as to why I didn't finish it.  I have it on my to-do list for today, but it's not my top priority.
---
What are you currently working on?  Is it a creative writing project, essay, review, or something else?  Have you just started something new or are you wrapping up a long term project?
<–The State of the Writer: 11/12/16          The State of the Writer: 11/26/16–>
Save
Save