<–The State of the Reader: 11/16/16          The State of the Reader: 11/30/16–>
A weekly post updated every Wednesday detailing my current reading projects and where I am with them in addition to what new titles I've added to my to-read list.  Title links go to Goodreads to make it easier for interested parties to add any books that might strike their fancy.  I attempt to use the covers for the edition I'm reading, and I'll mention if this is not the case.  If you have a Goodreads account feel free to friend me!  I'd love to see what you're reading and/or planning to read.
---
Books Currently Reading: 4

Title: The Mabinogion Tetralogy
Author: Evangeline Walton
Date Added: August 24, 2014
Date Started: July 31, 2016
Medium: Paperback
Progress: 39%
I'm actually further along in this book than Goodreads would like to believe.  The count is higher on the edition there, a little over 900 pages, but my copy only has 718.  I noticed something was off when I saw I was nearly halfway through, but the percentage only had me around a third.
I have one chapter left in the second "branch," and since there are four of them, it makes sense I should be nearly halfway done.
Title: The World of Ice and Fire: The Untold History of Westeros and the Game of Thrones
Author: George R R Martin
Date Added: January 7, 2015
Date Started: February 8, 2015
I'm rounding the final corner with this book and should hopefully finish next week.  I really want to read the section on Asshai by the Shadow.  There's some dark truth to be garnered from there and where we see a great deal of GRRM's Lovecraftian leanings.
Title: The Ghost of Buxton Manor
Author: Jonathon L. Ferrara
Date Added: August 16, 2016
Date Started: October 17, 2016
I reached an integral part in this novel.  We'll say the term "necromancer" was looked up.  Now I know what that means, but I suppose 17 year old boys would be a bit clueless, although I think I was familiar with the term around that age…
Title: A Court of Thorns and Roses
Series Title: A Court of Thorns and Roses
Author: Sarah J. Maas
Date Added: June 15, 2016
Date Started: November 20, 2016
I'm hooked already, and need to thank Katherine McIntyre for recommending it.  The writing is lush and prosaic with a bite behind.  I'm also thankful to Ms. Maas for seamlessly tell the reading how to pronounce the main character's name: Feyre.  I was saying/thinking "FAY-er" in my head, but it's said "FAY-ruh," which makes sense given the story's subject matter.
---
Fanfictions Finished: 0

In Progress Fanfictions Read: 1

Title: I'm the Darkness, You're the Starlight
Author: runicmagitek
Fandom: FFVI
Pairing: Celes Chere/Setzer Gabbiani
You have to love when a writer finally resolves the UST (unresolved sexual tension for the non-TV Tropes literate), though I felt bad that it took me so long to read the next installation after she'd updated it about a week ago.
Fanfictions Currently Reading: 0

Fanfictions Added to TBR List: 0
---
Books Added to Goodreads TBR List This Week: 6

Title: The Strange Case of Dr. Jekyll and Mr. Hyde
Author: Robert Louis Stevenson
Date Added: November 16, 2016
Two embarrassing confessions: not only have I never read this, but I didn't realize it was written by the illustrious RLS of Treasure Island fame, but I've also never finished Treasure Island so there's that.  I attempted it on numerous occasions, but it didn't hold my interest.  I did enjoy the BBC's Jekyll though (which you should all check out; it's magnificent), so I figured I might be able to mange this one.  Besides, I need to read this as a precursor to the book below.
Title: The Jekyll Revelation
Author: Robert Masello
Date Added: November 16, 2016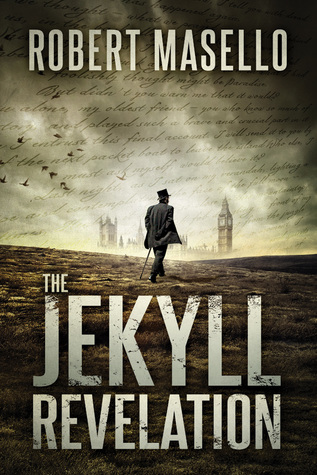 Reviewed here by Kim of By Hook or By Book, this is the reason I (finally) now need to read the original classic above.  I am a fan of dual identity stories and unity of opposite motifs.
Title: The Long Way to a Small, Angry Planet
Series Title: Wayfarers
Author: Becky Chambers
Date Added: November 16, 2016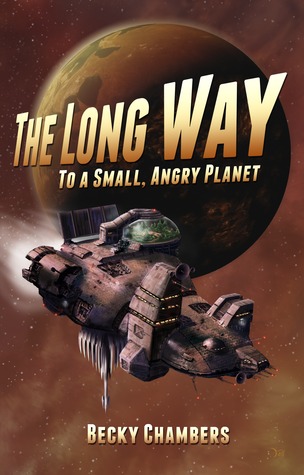 This was one of the books I passed numerous times in my Goodreads newsfeeds, but as it was on a top five dystopian novels list by Cupcakes and Machetes described as a character driven space opera, I did a full stop and added it.  I'm becoming more  of a sci-fi girl by the second, and it's really all thanks for FFVII for being sci-fi/fantasy fusion.  Haha, and I remember the time when I had no interest in that game for that very reason.  Memories.
Title: Hyperion
Series Title: Hyperion Cantos
Author: Dan Simmons
Date Added: November 17, 2016
Added this after a conversation with the creator of Random Ramblings; Myriad Musings on my last Question of the Week post about favorite dystopias.  It's purported to be heartbreaking but uplifting, which is my preferred method to dine.
Title: The Ultimate History of Video Games: From Pong to Pokemon – The Story Behind the Craze That Touched Our Lives and Changed the World
Author: Steven L. Kent
Date Added: November 18, 2016
I've passed this book in bookstores quite a few times, picked it, thumbed through it, but never made the purchase.  Then I ♥ Old Games did a quick post on it, and I figured I might as well add it to my TBR list under "References."  I'll get to it eventually.
Title: The Secret Life of Souls
Authors: Jack Ketchum & Lucky McKee
Date Added: November 18, 2016
I usually wait until I've read a sample before adding a book to my "Really Want to Read" sublist, but I may make an exception with this one.  Reviewed by Kim of By Hook or By Book with a glowing five stars, the novel offers the unorthodox point of view in Caity, a dog who knows the truth about her haunting family.  I want to keep this one on my radar among the ever growing sea of additional novels.
---
Total Books on Goodreads TBR List: 523
Change from Last Week: +4

---
Books Added to Goodreads To Be Reread List This Week: 0

---
Books Purchased This Week: 0

---
What are you currently reading and/or what's on your radar to read next?  What would you recommend based on my current and recently added?  As always I look forward to your comments and suggestions!
<–The State of the Reader: 11/16/16          The State of the Reader: 11/30/16–>
Save
Save
Save
Save
Save
Save
Save