<–The State of the Reader: 11/30/16          The State of the Reader: 12/14/16–>
A weekly post updated every Wednesday detailing my current reading projects and where I am with them in addition to what new titles I've added to my to-read list.  Title links go to Goodreads to make it easier for interested parties to add any books that might strike their fancy.  I attempt to use the covers for the edition I'm reading, and I'll mention if this is not the case.  If you have a Goodreads account feel free to friend me!  I'd love to see what you're reading and/or planning to read.
---
Books Currently Reading: 3
Change from Last Week: -1

Title: The Mabinogion Tetralogy
Author: Evangeline Walton
Date Added: August 24, 2014
Date Started: July 31, 2016
Medium: Paperback
Progress: 44%
There's a forlorness about this compendium that haunts many myths, but that just makes me love them more.  I still have no hope of finishing this before the end of the year, and I only have three books left to fulfill my Goodreads goal.  Judging from the fact it took me nearly half a year to get to less than 50%, I severely doubt I'll read more than that in the next three weeks.
Title: The World of Ice and Fire: The Untold History of Westeros and the Game of Thrones
Author: George R R Martin
Date Added: January 7, 2015
Date Started: February 8, 2015
Date Finished: December 4, 2016
Media: Hardback
Progress: Completed
I have reached Asshai and beyond.  My time in The World of Ice and Fire is done…for now.  I'm not going to write a formal review of this since it doesn't really lend itself to that.  I'll say it's a wonderful resource to any ASOIAF fans who wish to know a more about Planetos, and it's compiled as though a maester wrote it.
I currently have no reference books in my possession that I want to read.  There are a number on my list that I don't own such as the Hyrule Historia, the Sepher Yetzirah, or Joseph Campbell's The Power of Myth that I'd love to get my hands on, but I doubt that will happen before Christmas.  I do own The Universe in a Nutshell by Stephen Hawking, but I don't have any desire to read that right now.  Not that I don't care about quantum physics.  In fact I just saw an ASOIAF video (oddly enough) that was talking about that very thing today, but it's not something I'm in the mood to read about.  I do have more ASOIAF reference books, but I don't want to dive into another one back to back.  I think I'm going to just add another reading day to A Court of Thorns and Roses and maybe see if I can get that finished before the end of the year.
Title: The Ghost of Buxton Manor
Author: Jonathon L. Ferrara
Date Added: August 16, 2016
Date Started: October 17, 2016
I realized that there was a Peter Pan/Neverland connection to this story fairly quickly, but it was brought to my attention recently how deep this connection goes.  Rupert Buxton is a real person.  I knew about Michael Davies, but I had no idea that there was more than a kernel of truth to this tale.  Once I'm finished, I think I'll hunt this information out.
Title: A Court of Thorns and Roses
Series Title: A Court of Thorns and Roses
Author: Sarah J. Maas
Date Added: June 15, 2016
Date Started: November 20, 2016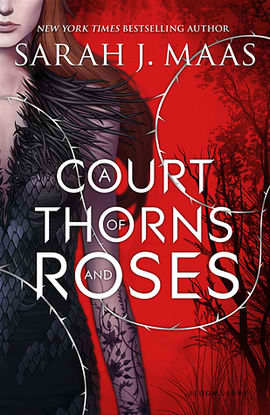 Media: Paperback
Progress: 27%
This book grows more compelling as each chapter goes along.  Maas knows how to keep it intriguing and is adept at ending many chapters on a cliffhanger so you need to continue to the next.  That's how I managed to read three the other day.
As I stated above, since I finished TWOIAF and don't have another reference book readily available, I'm going to read this on the days I planned to read World, and hopefully next year I'll have some Amazon gift cards to pick up more references.  Until then, this is interesting enough to hold my attention, and Feyre is becoming a bit less annoying if still impetuous.
---
Fanfictions Finished: 0

In Progress Fanfictions Read: 1

Title: I'm the Darkness, You're the Starlight
Author: runicmagitek
Fandom: FFVI
Pairing: Celes Chere/Setzer Gabbiani
I'm not sure whether I'm naming the sections here correctly.  I wanted the "In Progress Fanfictions Read" to be stories that were ongoing that I was up to date on.  I guess I'll keep it like it is.  I managed to read runicmagitek's latest chapter this week.  If you're a fan of FFVI, I recommend.  She's converted me to another ship 🙂
Fanfictions Currently Reading: 0

Fanfictions Added to TBR List: 0
---
Books Added to Goodreads TBR List This Week: 4

Title: Wake of Vultures
Series Title: The Shadow
Author: Lila Bowen
Date Added: November 30, 2016
She got me again.  Cupcakes and Machetes gave this a glowing, kick ass review and I was snared.  It seems like a hodgepodge of ideas thrown together gloriously with not a trite trope to be found.  I need to do another round of sample downloading to either rave or rue what's on my TBR list.
Title: Dreadnought
Series Title: Nemesis
Author: April Daniels
Date Added: December 4, 2016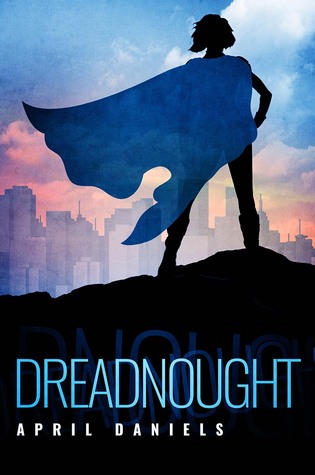 Not only does the premise of this sound amazing (main character inherits the power of the world's now deceased superhero in what sounds like a better version of The Santa Clause), but the MC is a trans girl.  From what I'm reading of the reviews, the author appears to have done a good job with this even if the story might have some hiccups.  I'll be on the lookout to see any of the trans bloggers I follow have something to say about this since the lived experience is going to give the best review.
Title: Doon
Series Title: Doon
Author: Carey Corp & Lorie Langdon
Date Added: December 4, 2016
This sounds like an amazing real life fairy tale set in Scotland where the main character attempts to find a reprieve from the mysterious blond boy who keeps popping up wherever she goes.  Even in the land of poets and warriors, Veronica finds adventure to augment what's been haunting her her entire life.  I want to know how all of these seams fit together.
Title: Mind Games
Series Title: Lock & Mori
Author: Heather W. Petty
Date Added: December 4, 2016
I almost forgot to add this, but my Total Book count below saved me from THAT embarrassment.  It wasn't adding up.  So this was another recommendation from Kim, and even though it's the second book in the series, I'm going to give a whirl before the first.  I'm sure you all know by now I have a special spot for former enemies becoming lovers, and if you didn't know that, well now you do.   I also enjoy Sherlock Homes adaptations especially where character's identities stir the pot a little bit.  In this one Moriarity or Mori is a dashing, young, female detective partnered with Holmes.  Sounds like a rousing tale.
---
Total Books on Goodreads TBR List: 528
Change from Last Week: +4

---
Books Added to Goodreads To Be Reread List This Week: 0

---
Books Purchased This Week: 0

---
What are you currently reading and/or what's on your radar to read next?  What would you recommend based on my current and recently added?  As always I look forward to your comments and suggestions!
<–The State of the Reader: 11/30/16          The State of the Reader: 12/14/16–>
Save
Save
Save