<–The State of the Reader: 12/21/16          The State of the Reader: 1/4/17–>
A weekly post updated every Wednesday detailing my current reading projects and where I am with them in addition to what new titles I've added to my to-read list.  Title links go to Goodreads to make it easier for interested parties to add any books that might strike their fancy.  I attempt to use the covers for the edition I'm reading, and I'll mention if this is not the case.  If you have a Goodreads account feel free to friend me!  I'd love to see what you're reading and/or planning to read.
---
Books Currently Reading: 3

Title: The Mabinogion Tetralogy
Author: Evangeline Walton
Date Added: August 24, 2014
Date Started: July 31, 2016
Medium: Paperback
Progress: 48%
Missing children and usurper kings.  This could be ASOIAF.  Rather I think Martin just borrowed from popular mythology, seeing as his motifs are quite common there.
I'm almost 50% done with this.  There's no chance I'm finishing it before the end of the year.  I have much better luck with the other two.
Title: The Ghost of Buxton Manor
Author: Jonathon L. Ferrara
Date Added: August 16, 2016
Date Started: October 17, 2016
I love this story so much.  I received a Kindle Fire for Christmas this year, which makes it loads easier to read, since my phone still has a busted screen.  I got through almost two chapters today at lunch, and the plot is heating up.  I have some very strong suspicions who the "big bad" of the novel is going to be, but I"ll hold off on mentioning anything so I don't spoil it for future readers.  Even if my guess is correct, it won't ruin the story for me.
Title: A Court of Thorns and Roses
Series Title: A Court of Thorns and Roses
Author: Sarah J. Maas
Date Added: June 15, 2016
Date Started: November 20, 2016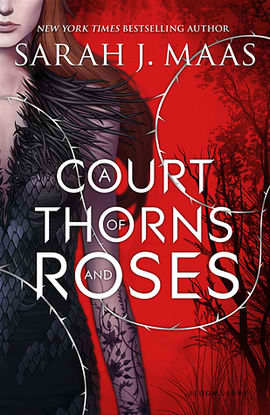 Media: Paperback
Progress: 53%
I'm letting my interest in what's going on with the world contend with my dislike of Feyre and Tamlin's relationship.  Each chapter brings us closer and closer to what's going on with the blight and who this nefarious "her" is.
---
Fanfictions Finished: 0

Fanfictions Currently Reading: 1
Title: I'm the Darkness, You're the Starlight
Author: runicmagitek
Fandom: FFVI
Pairing: Celes Chere/Setzer Gabbiani
I'm worried about my friend.  I sent her a message yesterday, but still haven't heard back.  She could just be busy, but I tend to be a paranoid worry wart.  I'm hoping I either hear back or see a story update.
Fanfictions Added to TBR List: 0
---
Books Added to Goodreads TBR List This Week: 4

Title: Seconds
Author: Bryan Lee O'Malley
Date Added: December 23, 2016
I really need to up my game with the comics on my TBR list, because this one as reviewed by Ignited Moth sounds phenomenal.  Magic mushrooms and a written wish could give you another chance.  I'm dying to know how this proceeds, because nothing ever pans out the way you expect in stories like this.
Title: The Killing Moon
Series Title: Dreamblood
Author: N.K. Jemisin
Date Added: December 23, 2016
I'm trying so hard not to add new books to my list, but Cupcakes and Machetes reviewing these amazing books isn't making it easier.  I have Jemisin's Thousand Kingdoms series on my list, and I really need to get on that.  This book in question just sounds amazing: harvesting the power from dreams and keeping the peace.
Title: The House of Mirth
Author: Edith Wharton
Date Added: December 24, 2014
I almost added this to my to-be-reread list since I technically read this years ago for a high school (maybe college) class.  I sort of remember it, but I more remember I enjoyed the writing style.  I don't think I ever finished it, though I do know how it ends.
Title: The Age of Innocence
Author: Edith Wharton
Date Added: December 24, 2016
I figured since I'm adding Edith Wharton books I might as well add this other one I'm interested in.  Wasn't Age of Innocence also a movie?  Am I recalling that correctly?  Either way, it's now on my TBR list, and I'm going to eventually read it.
---
Total Books on Goodreads TBR List: 537
Change from Last Week: +4

---
Books Added to Goodreads To Be Reread List This Week: 0

---
Books Purchased This Week: 0

Even though the number says 0, I bought a shit ton of books this week with my Christmas Amazon GC money, but I'm going to wait until they're in my possession to add them, so you'll see them in drips and drops.  I also have a Barnes and Noble gift card.  I'm debating if I'm going to order online or go to the physical store.  I really want that Hyrule Historia, but I don't know if the B&N in Wayne has it in stock.
---
What are you currently reading and/or what's on your radar to read next?  What would you recommend based on my current and recently added?  As always I look forward to your comments and suggestions!
<–The State of the Reader: 12/21/16          The State of the Reader: 1/4/17–>
Save
Save
Save
Save