<–The State of the Reader: 1/18/17          The State of the Writer: 2/1/17–>
A weekly post updated every Wednesday detailing my current reading projects and where I am with them in addition to what new titles I've added to my to-read list.  Title links go to Goodreads to make it easier for interested parties to add any books that might strike their fancy.  I attempt to use the covers for the edition I'm reading, and I'll mention if this is not the case.  If you have a Goodreads account feel free to friend me!  I'd love to see what you're reading and/or planning to read.
---
Books Finished This Week: 2

Title: In the House of the Worm
Author: George R R Martin
Date Added: June 21, 2013
Date Started: January 17, 2017
Date Finished: January 20, 2017
Media: Kindle
This was a enlightening short story (and I mean that in more than one way) in terms of how ASOIAF is probably going to end.  While finishing shorts feels a bit like cheating in order to up my completed books, I suppose they do still count.  This is another added to my "to-be-reviewed" list.  I still have another Martin novel to review, which I'm hoping to do on Monday.  I really don't need a review backlog list D:
Title: A Court of Thorns and Roses
Series Title: A Court of Thorns and Roses
Author: Sarah J. Maas
Date Added: June 15, 2016
Date Started: November 20, 2016
Date Finished: January 22, 2017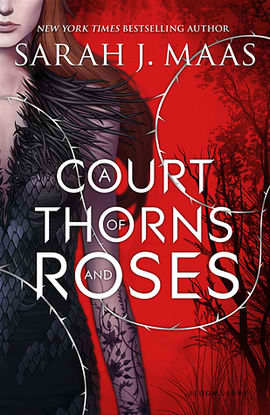 Media: Paperback
This book was disappointing.  Not that the ending didn't satisfy the plot, but when you don't care about the romance in a paranormal romance, it takes a lot of the fire out of a story.  I skimmed over the final sex part, because I was that uninterested.  I just didn't like Feyre and Tamlin's relationship for reasons I'll elaborate on in my review.
Another major issue I had with this novel was how it dealt with consent.  I don't like when characters you're supposed to like or at least sympathize with purposely take advantage of others.  I know there was supposed to have been a dilemma/lesser of two evils situation presented, but for reasons I'll go into in the review, I don't think it was necessary.
A good friend told me the second book is better, and many of the issues I have with the first are brought up, but I think I'm going to hold off on putting it on my list for now.  I'm passing curious, but I still have plenty of other books to read.
---
Books Currently Reading: 4

Title: Rest in Piece
Author: B. W. Ginsburg
Date Added: December 12, 2016
Date Started: January 7, 2017
I started reading this novella length story by fellow writer and blogger B. W. Ginsburg this week.  It concerns a mysterious puzzle and two girls from separate times who are both inexplicably drawn to it.  Reading the blurb reminded me of the plot of The Lake House, but with a more sinister twist (I haven't seen The Lake House so I'm only assuming it's more rom-com and less sinister, unless you think rom-coms are sinister…which could be argued), and I'm curious to see where it goes.
Title: The Illustrated A Brief History of Time/The Universe in a Nutshell
Author: Stephen Hawking
Date Added: June 25, 2016
Date Started: January 2, 2016
Media: Paperback
Progress: 44%
I started the chapter about quantum physics the other day, and I'm taking my time with it.  I usually read this on Tuesdays, but I wasn't able to .  I'm hoping to get a few pages in tonight, and I can generally read through a chapter in one or two settings.  I'm also scheduled to start another book tonight, keeping up with my pattern of three physical books and two Kindle ones.
Title: The Raven Boys
Series Title: The Raven Cycle
Author: Maggie Stiefvater
Date Added: April 21, 2015
Date Started: January 1, 2016
This is the best book I've read in a very long time and I've already added the second in the series to my list.  I'll more than likely start reading it as soon as I finish, which will probably be in the next couple of days.  The magic in this book is low key, but not in the way it's low key in ASOIAF. In The Raven Boys it's just waiting to be found, and I love how Ms. Stiefvater refreshes old tropes.
Title: The Mabinogion Tetralogy
Author: Evangeline Walton
Date Added: August 24, 2014
Date Started: July 31, 2016
Medium: Paperback
Progress: 55%
The loss in this compendium is absolutely brutal.  Welsh Mythology knows how to tug on your heartstrings.  It's bad enough to lose everyone you love once, but to rebuild your life and have it happen again is just unbearably cruel.
---
Fanfictions Finished: 0

Fanfictions Currently Reading: 1
Title: I'm the Darkness, You're the Starlight
Author: runicmagitek
Fandom: FFVI
Pairing: Celes Chere/Setzer Gabbiani
She's alive, hooray!  I love receiving email notifications any day, but seeing one from someone I've been worried about is such a sigh of relief.  She hasn't updated her story,  but I know she's at least doing well enough to answer some comments.
Fanfictions Added to TBR List: 0
---
Books Added to Goodreads TBR List This Week: 3

Title: Starlady
Author: George R R Martin
Date Added: January 18, 2017
Another GRRM short story, and this one is quite elusive. It seems that time has shadowed it in obscurity with the only copies to be had in the $20 range.  There are no Kindle versions available, and any prior links online are now defunct.  This throws a bit of a wrench in my quest to read all of Martin's work, but I'm hoping a lucky break occurs…or I decide to fork over the 20 bones.
Title: Bitch Planet #1
Series Title: Bitch Planet
Author: Kelly Sue DeConnick
Date Added: January 21, 2017
I open up my Goodreads the other day, and what do I see but a book recommendation from Cupcakes and Machetes for a comic about the non-compliant.  In the past few months, I've become even more non-compliant, or as much as I can be with my stupid health problems.  I've certainly had a lot more to say, nor do I plan on shutting up soon.  So I shall join in the bitchiness by delving into this manual for non-compliant women.
Title: The Dream Thieves
Series Title: The Raven Cycle
Author: Maggie Stiefvater
Date Added: January 23, 2017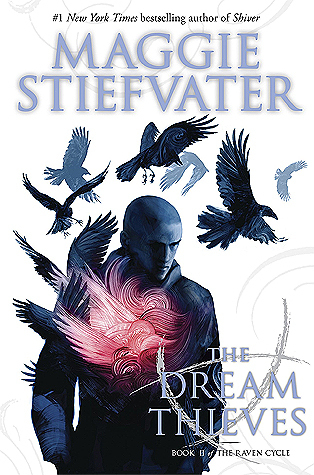 The thing about adding the second book of a series when you aren't finished with the first is the risk of reading a spoiler in the blurb.  I made sure to keep my eyes firmly on the picture, and though I think I recognize the character, it doesn't really give much away.  I figured it makes sense to add this to my TBR list since the first is so far the best book I've read all year.  Even though I did give Tuf Voyaging 5 stars, not all five star ratings are equal.  If I were using a 10 star scale Tuf would probably get 9, but The Raven Boys would earn a perfect 10.  Unless Ms. Stiefvater completely completely blows the ending, the first novel is getting that perfect score.
---
Total Books on Goodreads TBR List: 546
Change from Last Week: +1

---
Books Added to Goodreads To Be Reread List This Week: 0

---
Books Purchased This Week: 0

---
What are you currently reading and/or what's on your radar to read next?  What would you recommend based on my current and recently added?  As always I look forward to your comments and suggestions!
<–The State of the Reader: 1/18/17          The State of the Writer: 2/1/17–>
Save
Save
Save
Save
Save
Save
Save
Save