<–The State of the Writer: 1/29/17          The State of the Writer: 2/12/17–>
A weekly post updated every Sunday discussing my current writing projects and where I stand with them.  This will include any and all work(s) in progress (WIP) be they creative writing, essays/analyses, or reviews of any type.
---
Project: Story
Title: The Broken Rose
Genre: Paranormal Romance
Type: Fanfiction (FFVII) Novel
Current Word Count: 276,905
Prior Word Count: 276,905
Word Difference: 0
Status: Editing
Progress: 1st edit of Chapter 8
I usually try to integrate my notes for a chapter before I start editing the chapter itself, but in the case of Chapter 8 I've decided to go in the opposite direction.  The notes have all been organized by content, and I want to start reading/editing the chapter in order to figure out the best place to add them in.  I may alter my methods for this going forward, since it could be far easier than the search one I was using.  Either way, I'll give something else a try and can decide which way works best for me.
Chapter 8 starts out with a lot of telling/exposition.  There's over a page of it.  I think I was having trouble starting it, and when that happens, I'll fall back on "telling" the story instead of "showing" it.  My first goal is to weed through that chaff and see if there's anything of value therein before I send it to word heaven.
---
Project: Essay
Title: Half a Tragedy Is Worse Than Whole
Subject: FFVII Comparative and Meta
Current Word Count: 1436
Prior Word Count: 1436
Word Difference: 0
Status: Drafting
Progress: N/A
No progress on this again this week.  My exhaustion has hit peak levels, and I've damn near been sleeping my weekends away.  Just today I took a four hour nap after breakfast.  No amount of coffee can stave off my fatigue.  Yesterday a friend came over so I could show her how to make slideshows on Windows Media Maker, and Saturdays are when I work on this essay, so I knew no writing on it would be done then (I can only do so much in one day).  I don't think I have anything planned for next weekend, so I'm going to try to get back into the tragedy game then.  Those masks are totally judging me.
---
Project: Book Review
Title: The Raven Boys
Status: In Progress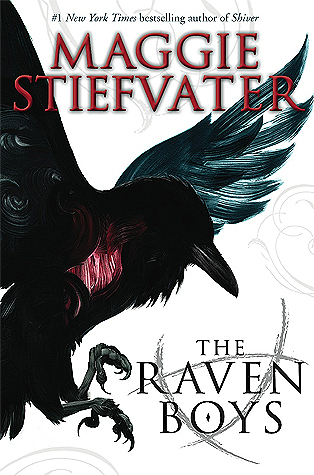 I did the preliminary set up for this and started writing a bit of it, but I've barely cut into the meat.  I think I have it on the schedule to work on tomorrow (Monday).  I'm hoping my words can do it justice.
---
What are you currently working on?  Is it a creative writing project, essay, review, or something else?  Have you just started something new or are you wrapping up a long term project?
<–The State of the Writer: 1/29/17          The State of the Writer: 2/12/17–>
Save
Save
Save