<–The State of the Reader: 2/1/17          The State of the Reader: 2/15/17–>
A weekly post updated every Wednesday detailing my current reading projects and where I am with them in addition to what new titles I've added to my to-read list.  Title links go to Goodreads to make it easier for interested parties to add any books that might strike their fancy.  I attempt to use the covers for the edition I'm reading, and I'll mention if this is not the case.  If you have a Goodreads account feel free to friend me!  I'd love to see what you're reading and/or planning to read.
---
Books Finished This Week: 1
Title: Rest in Piece
Author: B. W. Ginsburg
Date Added: December 12, 2016
Date Started: January 22, 2017
Date Finished: February 6, 2017
Reading Duration: 16 days
I'll be working on a review for this soon.  I'm still a bit backlogged with them.  I'm in the middle of one for The Raven Boys, which I should've finished last weekend.  If I'm lucky, I'll be able to catch up on Ms. Steifvater's novel and review Ms. Ginsburg's this one.
---
Books Purchased: 1
Title: The Missing Orchid
Series Title: Submissive Beth Mysteries
Author: Fia Black
Date Added: February 2, 2017
---
Books Currently Reading: 5

Title: The Missing Orchid
Series Title: Submissive Beth Mysteries
Author: Fia Black
Date Added: February 2, 2017
Date Started: February 8, 2017
This is currently available for free on Amazon, so if you're interested in erotica and/or mystery, I highly recommend it.  I never really considered myself an erotica reader (I'm not against it, and I've even dabbled in writing it), but Ms. Black does what I wish other authors would with the subject matter.
This is the third book in her Submissive Beth Series, and I'm already liking what I've read.  The lovely author sent me a gratis copy, but I had some trouble sending it to my Kindle.  It was odd because the format was correct, but I kept getting an error message.
Title: The Illustrated A Brief History of Time/The Universe in a Nutshell
Author: Stephen Hawking
Date Added: June 25, 2016
Date Started: January 2, 2016
Media: Paperback
Progress: 23%
I just started the chapter on black holes and the history of such.  One of the main ideas around black holes is contingent on light being considered both a wave and a particle.  If it's the latter, that means gravity could have some sort of effect on it, but a large amount of gravity is require in order to have said effect.
Title: The Dream Thieves
Series Title: The Raven Cycle
Author: Maggie Stiefvater
Date Added: January 23, 2017
Date Started: January 26, 2017
Ugh this book is so freaking good.  There's no quality loss in the second book, and the author never lets up with the surprises.
Title: The Mabinogion Tetralogy
Author: Evangeline Walton
Date Added: August 24, 2014
Date Started: July 31, 2016
Medium: Paperback
Progress: 61%
I am finally in the last section, or Fourth Branch, of this book.  There are three sections, and I'm hoping to finish at least one per month, so I can say I read this compendium in less than a year.
Title: Vassa in the Night
Author: Sarah Porter
Date Added: October 15, 2016
Date Started: January 25, 2017
I'm giving this book a few more chapters to capture my interest.  I'm currently on Chapter 4 around page 50.  I think I'll give it until around page 100 before relegating it to the DNF pile.
---
Fanfictions Finished: 0

Fanfictions Currently Reading: 1
Title: I'm the Darkness, You're the Starlight
Author: runicmagitek
Fandom: FFVI
Pairing: Celes Chere/Setzer Gabbiani
No updates yet, but I'm still on the lookout for them.
Fanfictions Added to TBR List: 0
---
Books Added to Goodreads TBR List This Week: 4

Title: The Missing Orchid
Series Title: Submissive Beth Mysteries
Author: Fia Black
Date Added: February 2, 2017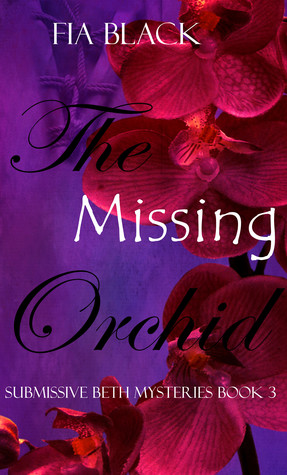 I was graciously given a copy of this by the lovely author; it's the third book in the series.  I try to keep at least one indie or new author book in my rotation.  This will be the next one after I finish Rest in Piece.
Note: I know this book is in the Purchased and Currently Reading section, which are the more recently updated.  I update the books I add to my TBR list during the week so as not to be overwhelmed in one day.
Title: The Ripper's Shadow
Series Title: Victorian Mystery
Author: Laura Joh Rowland
Date Added: February 2, 2017
I've admitted before that I've never really been particularly interested in Jack the Ripper, but that doesn't mean I can't be interested in novels about Jack the Ripper.  Since the entire story isn't known, writers have a duty to fill in the gaps, and this book comes recommended by Kim of By Hook or By Book who gave it 4.5 stars, so I'm sure it's worth my time.
Title: Behind Her Eyes
Author: Sarah Pinborough
Date Added: February 3, 2017
The fore mentioned Kim of By Hook or By Book recommended this to me on Goodreads, and initially I didn't add it, because it didn't quite strike my fancy, and I have plenty of books on my TBR list to get through already, but then I read her review of it, and I'm dying to know what kind of a twist could throw a (former?) librarian for a loop.
Title: The Picture of Dorian Gray
Author: Oscar Wilde
Date Added: February 8, 2017
A pun led me to add this book to my list.  A friend tagged me in the below meme:
Once I finished unashamedly giggling, I realized I didn't have the Wilde work on my TBR list and went to remedy that.
---
Total Books on Goodreads TBR List: 551
Change from Last Week: +3

---
Books Added to Goodreads To Be Reread List This Week: 0

---
What are you currently reading and/or what's on your radar to read next?  What would you recommend based on my current and recently added?  As always I look forward to your comments and suggestions!
<–The State of the Reader: 2/1/17          The State of the Reader: 2/15/17–>
Save
Save
Save
Save
Save
Save
Save