<–The State of the Writer: 2/5/17         The State of the Writer: 2/19/17–>
A weekly post updated every Sunday discussing my current writing projects and where I stand with them.  This will include any and all work(s) in progress (WIP) be they creative writing, essays/analyses, or reviews of any type.
---
Project: Story
Title: The Broken Rose
Genre: Paranormal Romance
Type: Fanfiction (FFVII) Novel
Current Word Count: 274,545
Prior Word Count: 276,905
Word Difference: -2360
Status: Editing
Progress: 1st edit of Chapter 8
This first edit is less about editing and more about cutting out unnecessary words.  I also repeated myself verbatim in quite a few areas, so those need to go, too.  This chapter was supposed to be about something else, but in attempting to get there, I wound up pushing that topic to the next chapter.  I think that's why so much editing is necessary.  I still haven't added any notes yet, but I'm working toward that part.
I don't think I described the ring above quite how it looks.  I call it tear drop shaped, but that's not really right.  Well, just something else to work on.  I like shiny things #shamefulnarcissistsecrets
Quote: The rings on her fingers were diamonds today to match the white of her clothes, two on the left and one on the right.  That side was the largest, shaped like a rose with open leaves set in bright platinum.  The band was the same and smaller white stones circled her minute digit.  On her left farthest finger was a teardrop pale pink to mimic the barest blush.
---
Project: Essay
Title: Half a Tragedy Is Worse Than Whole
Subject: FFVII Comparative and Meta
Current Word Count: 1436
Prior Word Count: 1436
Word Difference: 0
Status: Drafting
Progress: N/A
I really want to work on this.  The spirit is willing, but the mind finds it hard to focus.  It's like in theory I want to continue drafting this essay, but I don't have the motivation to do it, and I've learned that I cannot force myself to do something like this.  If I'm not feeling it, it's not going to happen.
I'm going to work on some of the numerous blogger tags I have in my notes and some smaller projects.  I also want to test out the microphone I bought myself a month ago.  I still need to get a camera, but the microphone should be all I need to do some of the reading projects I have on my radar…that is if my voice behaves.
---
Project: Book Review
Title: Vassa in the Night
Status: Planning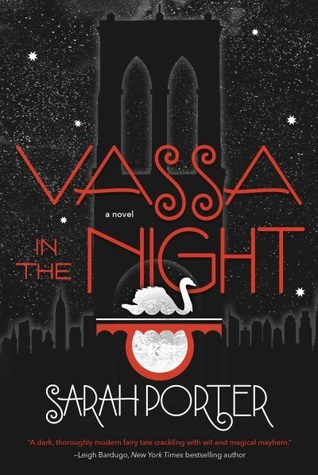 I declared this one DNF this week.  It just didn't hold my interest.  I'll post a review for it soon.  It's the last review on my schedule.  After this I'm all caught up.
---
What are you currently working on?  Is it a creative writing project, essay, review, or something else?  Have you just started something new or are you wrapping up a long term project?
<–The State of the Writer: 2/5/17         The State of the Writer: 2/19/17–>
Save