A Final Fantasy (et al) post to welcome you to the glory of Friday (if you don't have weekends off then may this hopefully brighten the midst of your work week) with more located here!
---
The system isn't really down, rather I want to know which system you're down with.  Which Final Fantasy has your favorite magic/leveling/battle system?  Are you a Materia hunter?  Do you prefer to have a specific Job?  Or would you rather Junction your way through random battles?Since this is a bit of a three part question, a three part answer with potentially different games is more than acceptable.
Hm, well, it's hard for me to separate the systems from the story.  FFIV's job system fits with its story line (especially considering the main character's job changes as part of the plot) just like FFVII's Materia system fits with its.  I'm going to try to stay objective and look at the systems outside of their respective narratives.
For leveling, the only system I absolutely abhorred was Final Fantasy II's.  Having to fight with a weapon, shield, or magic spell a hundred times in order to make progress was one of the worst decisions Square ever made, and I'm happy the company didn't suffer for it.  All of the other Final Fantasies I've played level in the way the video game gods intended, and I'm perfectly fine with that.
To be honest, I like VIII's Junction system.  I like the versatility of it.  I like how you can switch around GFs to make your characters tanks.  I like how you can add/take away abilities, and I think the system gets much more hate than it deserves.  When I first played the game, I didn't quite understand how it worked, so I spent a lot of time summoning my GFs, but once I figured it out, it was a simple matter of drawing a hundred of applicable spells and junctioning them to the appropriate spots.  I also liked how you would make a specific salary depending on your sEED rank, not that I mind beating up monsters for gil.  FFVIII just had this organization to it (maybe because it was about a military organization that was trying to do good as opposed to VII's…) that fit well with my Taurus mind.  It was a very well organized game in terms of its systems.
I know magic and battle systems are intertwined, but there are some slight nuances.  Going back to the Jobs systems, I like how IX handles it.  I could say similar things about VIII, but I feel like they updated where they were going in the prior game with IX.  I like that each character has a specialty, which is the opposite to VIII's Junction system where anyone can be customized for anything, and then switched around at a moment's notice (barring their Limit Breaks).  The only thing I don't like about IX's battle system is if you go into Trance at the end of a fight, you lose it regardless of if you use it.  I wish they'd kept the same system used in FFVII and revived in X where the Limit Break was available until you decided to unleash it.
I think Steiner's was my favorite.  He looked like an actual knight instead of a grumpy, old man in rusty armor.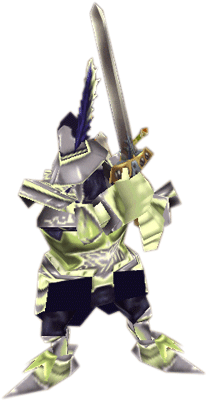 Let's discuss favorite systems in the comments!
Save
Save