<–The State of the Writer: 2/26/17          The State of the Writer: 3/12/17–>
A weekly post updated every Sunday discussing my current writing projects and where I stand with them.  This will include any and all work(s) in progress (WIP) be they creative writing, essays/analyses, or reviews of any type.
---
Project: Story
Title: The Broken Rose
Genre: Paranormal Romance
Type: Fanfiction (FFVII) Novel
Current Word Count: 270,271
Prior Word Count: 273,586
Word Difference: -3,315
Status: Editing
Progress: 2nd edit of Chapter 8
I cut out about the entire chapter break I mentioned last week after salvaging the parts I wanted.  The chapter is ten pages shorter.  There's much to be said for the editing process.
I was considering using the picture of the white shoes with bows above for the chapter picture, but I was tired when I considered it and couldn't find a font that I liked.  I could also find a picture that fits even better.  I'm on the second edit, but in a way it's more like the first since I spent most of that cutting out and rearranging.  Editing 12 pages is going to go much quicker than editing 22.
Quote: This tiny maid who'd been so abused was now dripping in luxury.  She slipped on flat shoes as light as her skirt, adorned in white ribbons as well.  Maybe they'd go out to greet the great sea.  She wasn't sure due to the rain.  Gazing down at the two strips of white in her hand, the Cetra's lip trembled hard.  Her fingers just fumbled among chestnut waves, binding her only with tears. 
---
Project: Book Reviews
Title: The Dream Thieves
Status: Planning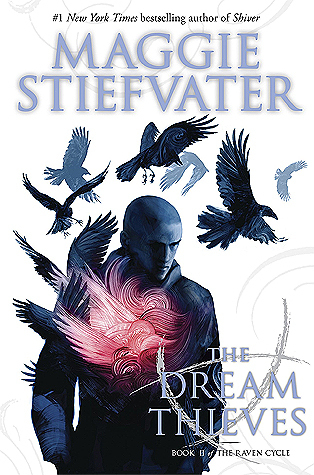 I finished Ms. Stiefvater's second book in her illustrious Raven Cycle Series this week, so it's time to write another review.  I'll probably work on it Friday or Saturday, but I may set up the preliminaries today.
---
What are you currently working on?  Is it a creative writing project, essay, review, or something else?  Have you just started something new or are you wrapping up a long term project?
<–The State of the Writer: 2/26/17          The State of the Writer: 3/12/17–>
Save
Save