<–The State of the Reader: 4/12/17          The State of the Reader: 4/26/17–>
A weekly post updated every Wednesday detailing my current reading projects and where I am with them in addition to what new titles I've added to my to-read list.  Title links go to Goodreads to make it easier for interested parties to add any books that might strike their fancy.  I attempt to use the covers for the edition I'm reading, and I'll mention if this is not the case.  If you have a Goodreads account feel free to friend me!  I'd love to see what you're reading and/or planning to read.
---
Samples Read This Week: 8

---
Books Purchased This Week: 6

Title: An Ember in the Ashes
Series Title: An Ember in the Ashes
Author: Sabaa Tahir
Date Added: December 30, 2015
Date Purchased: April 14, 2017
Media: Paperback
Price: $10.79
Retailer: Barnes and Noble
Title: The Song of Achilles
Author: Madeline Miller
Date Added: April 21, 2015
Date Purchased: April 14, 2017
Media: Paperback
Price: $14.39
Retailer: Barnes and Noble
Title: The Vagrant
Series Title: The Vagrant
Author: Peter Newman
Date Added: March 20, 2017
Date Purchased: April 14, 2017
Media: Paperback
Price: $15.29
Retailer: Barnes and Noble
Title: Seraphina
Series: Seraphina
Author: Rachel Hartman
Date Added: May 6, 2015
Date Purchased: April 14, 2017
Media: Paperback
Price: $9.89
Retailer: Barnes and Noble
Title: Shadows on Snow
Series Title: Flipped Fairy Tales
Author: Starla Huchton
Date Added: January 12, 2016
Date Purchased: April 14, 2017
Media: eBook/Kindle
Price: $2.99
Retailer: Amazon
Title: The Battle for Oz
Author: Jeyna Grace
Date Added: October 26, 2015
Date Purchased: April 17, 2017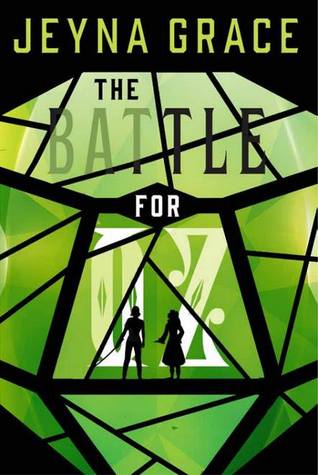 Media: eBook/Kindle
Price: $0.99
Retailer: Amazon
I should not be allowed anywhere near a bookstore without supervision.  Crap…two of these are from Amazon.  No place is safe!  I really need to start utilizing my local library, but I need to figure out how I'll edge that into the rotation.  Most of the books I'd borrow from there fit into the fantasy/sci-fi/general fiction genre, so I'd have to make sure I was close to finishing the book at hand and not planning on reading anything I already have next.
Total: $54.34
Average Price: $9.06
---
Books Finished This Week: 0

---
Books Currently Reading: 5

Title: The Legend of Zelda: Hyrule Historia
Authors: Patrick Thorpe, Various Others, and Translators
Date Added: October 30, 2016
Date Started: April 11, 2017
Media: Hardback
Progress:  30%
This is a much quicker read than I thought it would be.  I imagined it being more along the lines of The World of Ice and Fire with the pages full of Hyrule's history.  It does a good job showing that with brevity as the soul of wit.  It's just as much of an art book as it is a (fictional) history.  I'd love to see something like this done for Final Fantasy.
Title: The Raven King
Series Title: The Raven Cycle
Author: Maggie Stiefvater
Date Added: April 4, 2017
Date Started: April 8, 2017
Each chapter feels like a rising crescendo, the big build up.  I can't wait to see how it explodes.
Title: The Descendents
Series Title: The Arete Series
Author: Rae Else
Date Added: March 5, 2017
Date Started: April 1, 20147
Recommended by: Rae Else
The plot of this book is moving towards a definite Hunger Games feel with some Mistborn thrown in, as well.  I have some critiques that I'll talk about more when I review it, but all in all, it's a good first novel (I think it's the author's first novel, if not first publication).
Title: Riddled With Senses
Author: Petra Jacob
Date Added: January 28, 2017
Date Started: March 19, 2017
Media: Paperback
Progress: 53%

I think this may be the best standalone I've read this year, and it's fast becoming one of my favorite books.  I was really curious how the two parts of it were going to come together, and they finally collided in the most appropriate way possible.
Title: The Mabinogion Tetralogy
Author: Evangeline Walton
Date Added: August 24, 2014
Date Started: July 31, 2016
Medium: Paperback
Progress: 87%
I'm not quite trudging through this book, and I'm more lukewarm towards the characters than antagonistic now, but I really can't wait until I finish it.  I'm tired of the rivalry between Gwydion and his sister Arianrhod,and I'm sick of Arianrhod's hatred towards her only son.  The latest chapters have concerned Blodeuwedd, which is interesting, though I really hope she isn't just going to be a female automaton created just to fulfill Llew's every whim, ugh.  She is a woman made out of flowers, and therefore a literal (wait for it) flower maid, and flowers can be pretty willful, so we'll see.
---
Fanfictions Finished: 0

Fanfictions Currently Reading: 2
Title: I'm the Darkness, You're the Starlight
Author: runicmagitek
Fandom: FFVI
Pairing: Celes Chere/Setzer Gabbiani
No update again this week.  I still need to check tumblr, too.
Title: I Will Call You Home: A Recounting of the Fifth Blight
Author: AthenaTseta
Fandom: Dragon Age
Pairing: Leilana/Various
I love how Athena handles the differing personalities of the group Renya finds herself with.  Even in a place full of Grey Wardens no one is homogeneous, and even when people know they have a blight to fight, long held bigotry can still get in the way.  I love Renya's relationship with Duncan and how quickly they gained a mutual respect, and I'm enjoying how she interacts with Alastair, too, who actually was a templar.
---
Books Added to Goodreads TBR List This Week: 8

Title: Mother Night
Author: Kurt Vonnegut
Date Added: April 12, 2017
The first time I came across Kurt Vonnegut was a book entitled Timequake that I believe belonged to my brother.  He used to receive mountains of books through one of those bulk dealers back when we both lived at home.  This was also how I was introduced to Dean Koontz's Fear Nothing, which prompted me to read Watchers.  I never read Timequake, nor any of Mr. Vonnegut's work.  Last week when I added Wolf of Shadows and remembered how I'd read that alongside of Fahrenheit 451, I thought I'd extend the question to the crowd about other Bradbury works, and I figured I'd throw Vonnegut into that as well.  The book above stuck with me, so I added it.
Title: Dandelion Wine
Series Title: Green Town
Author: Ray Bradbury
Date Added: April 12, 2017
The same story as the Vonnegut novel for this one.
Title: The Watchmaker of Filigree Street
Author: Natasha Pulley
Date Added: April 13, 2017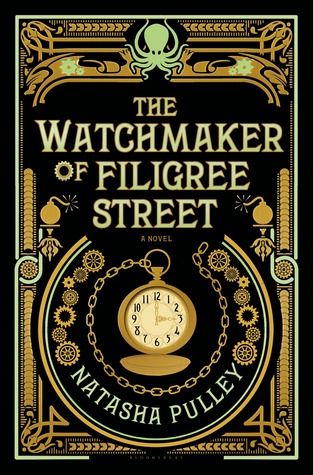 Stories involving time, mysterious timepieces, and those who can craft them will always be fascinating.
Title: The Demon King
Series Title: Seven Realms
Author: Cinda Williams Chima
Date Added: April 14, 2017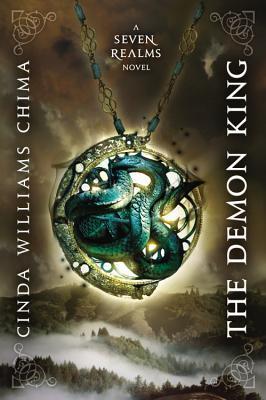 My excursion to the book store netted me this add to the TBR list.  I was good and didn't buy it, because I'm really trying to sample books first before I commit to them, but the title is interesting, the cover intriguing, and the fact that the series title is Seven Realms doesn't hurt one bit.
Title: Quantum Ghost
Author: Jonathan Ballagh
Date Added: April 14, 2017
After writing my review of The Quantum Door, I received a lovely message from the author about it.  He absolutely loved my review and was overjoyed that I picked up the references and deeper meaning (e.g. figuring out the symbolism behind Nova's name and the neurogeists aka brain ghosts).  I told him that doing such is my passion, and I, myself, was impressed that he incorporated such things into a mid-grade/YA novel.  While J. K. Rowling is well known for doing so, may other authors fail to realize children that age are more than apt to pick such things up, and even if they aren't, it begins to hone their minds for critical thinking.  We've had a nice back and forth, and in his last email, he asked if I would like an eArc for this book, which takes place in the same universe, but is shorter and darker than Door.  I was delighted to receive such an offer, and it's always wonderful when an author appreciates your review even with critiques 🙂
Title: 2001: A Space Odyssey
Series Title: Space Odyssey
Author: Arthur C. Clarke
Date Added: April 17, 2017
You know how everyone has that one popular and ubiquitous thing that they've never seen (or worse, to some, never liked)?  I have never seen 2001: A Space Odyssey, at least not enough to really talk about it.  Of course I've witnessed the movie's most famous scene with the monolith and the apes (and the millions of parodies of it), but the film in it's entirety?  Nope.  I also didn't know if was originally a book by Arthur C. Clarke, who is another sci-fi writer I haven't read.  Seeing as this is probably his most famous work, it's a good place to start.
Title: The Grim Company
Series Title: The Grim Company
Author: Luke Scull
Date Added: April 18, 2017
The mages who once rose up to overthrow the corrupt gods are now themselves the de facto corrupt gods who rule of dystopian city states.  The world is in a state of chaos and woe.  Just read that the author worked on acclaimed titles for BioWare, which is a company that deals in cyclical stories.  Now I'm super excited to download a sample for this.
Title: The Bad Beginning
Series Title: A Series of Unfortunate Events
Author: Lemony Snicket
Date Added: April 18, 2017
I was not fond of the movie that was based on this book/series, and I've heard there's been a TV show made as well.  I'm curious about that, and I hope I like it better than the film.  I'd like to give the book a chance.
Total Books on Goodreads TBR List: 456
Change from Last Week: +7

---
Books Added to Reread List This Week: 3

Title: Lassie Come-Home
Author: Eric Knight
Date Added: April 15, 2017
I was thinking about my cats this morning (as I often do) and how absolutely shameless they are in what they'll eat.  My mind wandered (as it often does), and I remembered how Lassie refused to eat food that wasn't in a bowl, because her human trained her by putting hot peppers or something in meat on the ground.  So she learned that scraps just lying around were not to be touched, but food in a bowl was okay.  This was to hopefully protect her from being poisoned, as any potential poisoner probably wouldn't have a convenient vessel available.  In her journey back home, she comes across a kind man who takes care of her for a while, and he immediately notices this trait.  He's quite amused by it and realizes that Lassie is obviously no ordinary dog.  He starts calling her "Herself," in a sort of "Her Majesty" mimicry, but there's no malice in it.  It's odd what memory can dredge up, but the long and short of it is I'd love to read this again.
Title: Lad: A Dog
Series Title: Lad
Author: Albert Payson Terhune
Date Added: April 15, 2017
Once you start thinking of one collie/dog based story, you tend to recount others.  This could almost be considered the male equivalent of Lassie, considering his name is Lad, the literal male equivalent of "lass," and he's a male dog.  I don't think Lad ever was sold like Lassie was, but his adventures were pretty solid.
Hm, can I think of anymore dog stories to add to my TBR or reread list?
Title: Gentle Ben
Author: Walt Morey
Date Added: April 15, 2017
Well, it's not a dog story, but another dog story led me to this one.  Kavik: The Wolf Dog to be specific.  I read and reread that book so many times, I'm sure I wore my copy out.  The same author wrote both that book and this, but I don't think I read Gentle Ben nearly as much since I owned Kavik, but for Ben I needed to visit the library.
---
What are you currently reading and/or what's on your radar to read next?  What would you recommend based on my current and recently added?  As always I look forward to your comments and suggestions!
<–The State of the Reader: 4/12/17          The State of the Reader: 4/26/17–>
Save
Save
Save
Save
Save
Save
Save