<–The State of the Reader: 4/19/17          The State of the Reader: 5/3/17–>
A weekly post updated every Wednesday detailing my current reading projects and where I am with them in addition to what new titles I've added to my to-read list.  Title links go to Goodreads to make it easier for interested parties to add any books that might strike their fancy.  I attempt to use the covers for the edition I'm reading, and I'll mention if this is not the case.  If you have a Goodreads account feel free to friend me!  I'd love to see what you're reading and/or planning to read.
---
Samples Read This Week: 8

Passed: 2
Kept: 6
---
Books Purchased This Week: 6

Title: The Diamond Tree
Author: Michael Matson
Date Added: January 26, 2016
Date Purchased: April 22, 2017
Media: eBook/Kindle
Price: $0.99
Retailer: Amazon
Title: James & the Dragon
Series Title: The Farloft Chronicles
Author: Theresa Snyder
Date Added: February 23, 2016
Date Purchased: April 24, 2017
Media: eBook/Kindle
Price: $0.00
Retailer: Amazon
Title: Strange Luck
Series Title: Strange Luck
Author: Amie Irene Winters
Date Added: February 26, 2016
Date Purchased: April 24, 2017
Media: eBook/Kindle
Price: $0.00
Retailer: Amazon
Title: Ewan Pendle and the White Wraith
Author: Shaun Hume
Date Added: April 23, 2017
Date Purchased: April 24, 2017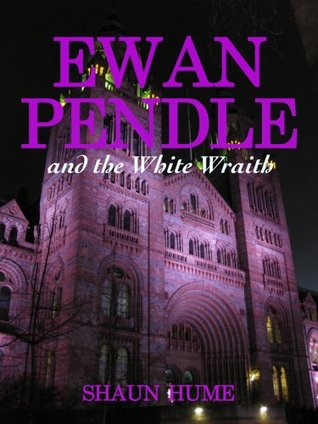 Media: eBook/Kindle
Price: $2.99
Retailer: Amazon
Title: The Empty One
Series Title: The Fallen Conviction
Author: Matthew Stanley
Date Added: February 10, 2016
Date Purchased: April 25, 2017
Media: eBook/Kindle
Price: $0.99
Retailer: Amazon
Title: The Beauty Thief
Series Title: Twelve Realms
Author: Rachael Ritchey
Date Added: February 5, 2016
Date Purchased: April 26, 2017
Media: eBook/Kindle
Price: $0.99
Retailer: Amazon
Total: $5.96
Average Price: $0.99
---
Books Finished This Week: 0

---
Books Currently Reading: 5
Title: The Legend of Zelda: Hyrule Historia
Authors: Patrick Thorpe, Various Others, and Translators
Date Added: October 30, 2016
Date Started: April 11, 2017
Media: Hardback
Progress:  36%
Until Nintendo retconned the timeline (a term that's usually used with derision, but is most certainly not here.  I think what the creators did was astoundingly clever) and decided to attempt fitting all the games together,  I never considered they'd conceive of a situation where Link loses to Ganon, but a schism occurs in Ocarina of Time.  The timeline branches and Link's defeat begins to be chronicled in A Link to the Past.  The seven sages still seal Ganon away in what was once the Sacred Realm turned evil, but the fact that they thought of a scenario where the hero loses is pretty damn dark.
Title: The Raven King
Series Title: The Raven Cycle
Author: Maggie Stiefvater
Date Added: April 4, 2017
Date Started: April 8, 2017
There's so much I want to say about this book, but almost all of it would be spoilerific.  I found out something very interesting about Ronan that adds another layer to his character.  I really hope the TV series incorporates this.  I'm not really sure what it would change or if it factors into why Ronan is the way he is, but I think it's important.
Title: The Descendents
Series Title: The Arete Series
Author: Rae Else
Date Added: March 5, 2017
Date Started: April 1, 20147
Recommended by: Rae Else
I'm going to have to think on how I want to review this book.  I love how high Ms. Else makes the stakes, and the villain in the story is absolutely deplorable.  You don't love to hate them; you just want El to smash their smug face in.  Like you are just waiting for the moment when they no longer have the upper hand, and I hope they're finally in a position where they have to beg for mercy.  I want them to be paid back sevenfold what they did to the main character.
Title: Riddled With Senses
Author: Petra Jacob
Date Added: January 28, 2017
Date Started: March 19, 2017
Media: Paperback
Progress: 65%

Jitty reminds me greatly of Auri from The Slow Regard of Silent Things, and this book on a whole has even more of the winding whimsy of that narrative, though Riddled has a much sharper edge to it.  I'm currently embroiled in what could be called a "honeymoon phase" for two characters.  I highly doubt it's going to last.
Title: The Mabinogion Tetralogy
Author: Evangeline Walton
Date Added: August 24, 2014
Date Started: July 31, 2016
Medium: Paperback
Progress: 92%
I don't know if all stories of Blodeuwedd follow the same narrative, but I kind of am on her side, or I was until one minor detail came out though that had more to do with someone else than her.  It sounds really bad, but I can't really blame her for not loving Llew.  She doesn't hate him, but he's in her way.  I kind of feel the same way about the character.  I don't have any strong emotions towards him in the least.  He's pretty much just a tool for Gwydion, though he did rule lands in his own right.  One thing I'm happy about is I'm almost done this huge compendium.  I don't know if it will happen by next week, but certainly before the end of May.
---
Fanfictions Finished: 0

Fanfictions Currently Reading: 2
Title: I'm the Darkness, You're the Starlight
Author: runicmagitek
Fandom: FFVI
Pairing: Celes Chere/Setzer Gabbiani
No updates.
Title: I Will Call You Home: A Recounting of the Fifth Blight
Author: AthenaTseta
Fandom: Dragon Age
Pairing: Leilana/Various
The last chapter I read was so short, but I'm trying to savor this story.  I don't want to read it too quickly or all at once, because it gives me something to look forward to on the days I have it scheduled.  I actually feel like I have a strange advantage on not being wholly familiar with the Dragon Age story in that everything is pretty much new for me.  Besides recognizing a few character names like Alistair and Loghain, I'm clueless when it comes to aught else.
---
Books Added to Goodreads TBR List This Week: 7

Title: Childhood's End
Author: Arthur C. Clarke
Date Added: April 19, 2017
Recommended by: Athena | AmbiGaming
I replaced 2001: A Space Odyssey with this on my list, keeping with the rule of only having one book per author there (a rule I've already broken).  I'd spoken with someone about this novel a while ago, but I completely forgot to add it to my list then in last week's post's discussions, Athene of AmbiGaming mentioned the above, and I recalled I really wanted to read this.  It's an old paradigm that's featured as a subtext in numerous ideologies.  That once a higher power intervened more with humanity, its creation, but like all parents must do with their children, it eventually let us fend for ourselves.  Jean M. Auel hints at this with her Earth's Children series, and I'm curious to see a sci-fi master's take on the motif.
Title: The Broken Mask
Series Title: Submissive Beth Mysteries
Author: Fia Black
Date Added: April 21, 2017
Recommended by: Fia Black
I'm not sure when Ms. Black added this book to Goodreads, but I wanted to add it even though it's not out yet.  From reading the blurb, she is again expanding her horizon, keeping things fresh and new, and I hope I'll be able to read it soon!
Title: The Secret of the Old Clock
Series Title: Nancy Drew
Author: Carolyn Keene
Illustrator: Russell H. Tandy
Date Added: April 23, 2017
I loved Nancy Drew growing up, but I only read a scattering of the books.  Thanks to a post by The Writing Hufflepuff (which I link below, since she also prompted me to add something to my to-reread list), this series was recollected to me.  In looking at the first publishing date, I see they date back to the 1930s!  I had no idea Nancy Drew was so old.  I'm curious to see how well they hold up.
Title: Ewan Pendle and the White Wraith
Author: Shaun Hume
Date Added: April 23, 2017
Recommended by: Shaun Hume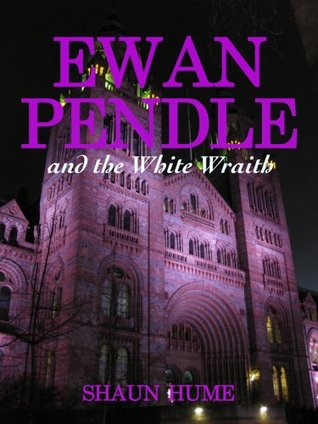 One of my fellow bloggers wrote a book, which is touted as "an antidote to Post-Potter Depression!"  I like how the titles do share similarities.  There are currently no reviews on on Goodreads for it, and I like to support my fellow writers, so I'd like to give it a read/review.
Title: Coal
Series Title: Everleaf
Author: Constance Burris
Date Added: April 23, 2017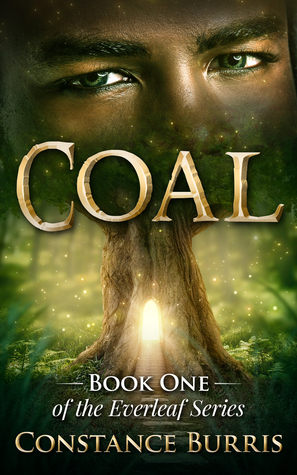 This book puts me in the mind of Legend of Zelda with the boy who lives in the fey/faerie realm with an elven friend.  That or Final Fantasy IV and Rydia in the Feymarch.  That was enough to earn it an add.
Title: The Field Guide
Series Title: The Spiderwick Chronicles
Author: Holly Black & Tony Di'Terlizzi
Date Added: April 26, 2017
This is going to sound weird, but I don't know how much I can say about this without getting freaked out.  I added this book because I found this amazing YouTuber called The Fangirl who was a film studies major and is one hell of a theorist.  I forget what video I started with, but I watched her takes on Steven Universe, Venture Bros, Zootopia, The Last Unicorn, and the one I want to briefly discuss, Coraline.  I linked the video in question.  I started to watch her theory on Stranger Things, but that one was about how it and a show called The OA were in the same universe, so I threw The OA on my to-watch list, and I plan to come back.
This is where the added book comes in.  Among many things that I don't want to go into because I'm home alone and it's going to be dark soon, The Fangirl believes Coraline and Spiderwick take place in the same universe.  I hopped on Goodreads and read the book's blurb, and going by what she discussed in her videos, I can 100% see where she's coming from.  I didn't have any interest in the movie, though the spy stone was interesting (oh god…there's something similar in The Room, which I have on my day planner to play tonight.  NOPE), but now I'm curious about the book, which should be a quick read at only 128 pages.
Title: The Survivors: A Novelette
Author: Nick Farmer
Date Added: April 26. 2017
Spoken of in the same vein 28 Days Later, this short novel apparently focuses on the victims/survivors of the epidemic as opposed to those trying to escape it.  They seemed to have gone through some kind of change that makes them immortal, but also pariahs.  It sounds like it might have similar motifs to The Devil's Alphabet, which I had some strong critiques for, but I loved the premise of.
Total Books on Goodreads TBR List: 460
Change from Last Week: +4
---
Books Added to Reread List This Week: 1

Title: Childcraft: The How and Why Library 1984
Series Title: Childcraft: The How and Why Library 1984
Author: Childcraft International, World Book Inc.
Date Added: April 23, 2017
Childcraft right in the childhood!  As mentioned above The Writing Hufflpuff spurred on this moment of memory with this post.  Reminiscing about books read in our tenderer years, this collection immediately came up (along with the Nancy Drew mentioned above).  I'd love to find a set of these.  I used to sneak a book upstairs to my room to read after bedtime.  Yes…I was such a naughty girl.  I broke the rules to read.
Childcraft was part of the World Book Encyclopedias, something that the internet has far outdated.  All of the information in both is readily available on the Google, but I'd love to own the set still.
---
What are you currently reading and/or what's on your radar to read next?  What would you recommend based on my current and recently added?  As always I look forward to your comments and suggestions!
<–The State of the Reader: 4/19/17          The State of the Reader: 5/3/17–>
Save
Save
Save
Save
Save
Save
Save
Save