Look up.  Not at the ceiling, at the top of the page.  I should've done that a long time ago…put a link to all of the Final Fantasy Friday posts in addition to having links to the prior and next ones.  I'll remedy the latter hopefully soon.
Again, I don't have the time to post the wrathful rant I wish, so you'll have to accept this more peaceful offering.  Hopefully, next Friday I'll have the time to respond to something that's been on my radar for the last two weeks, but today I want to ask…
Who is the most underrated character?
---
********Slight spoilers for Final Fantasy VIII********
We (too) often hear about characters being overrated, and I kind of detest that term as a whole so there will never be a question about that here.  Say a character is annoying, useless, boring, etc. and make sure to give evidence and examples on why you think this way.  I find the term "overrated" thrown around in a very condescending manner usually to belittle the people who like the character and make them feel bad for their love.  I want my site to be a beacon of love for fandom and not a harbor of hatred for any, and many characters suffer from lack of such.
Kiros Seagill from Final Fantasy VIII is woefully underrated and forgotten, and he's just such a cool guy.
He's calm and collected to Laguna's frenetic foolishness, serving as a foil to the irrepressible, yet goodhearted buffoon who someone still manages to become the president of the most powerful nation in the world *cough, cough, hack, cough*  At least he's not a malicious clod, and he also surrounds himself with intelligent people.
Kiros wields dual blades called katals (I'm assuming that's the plural), and like every other Final Fantasy character he has awesome hair: long, beaded dreadlocks in the back, and dual hanging bangs in the front.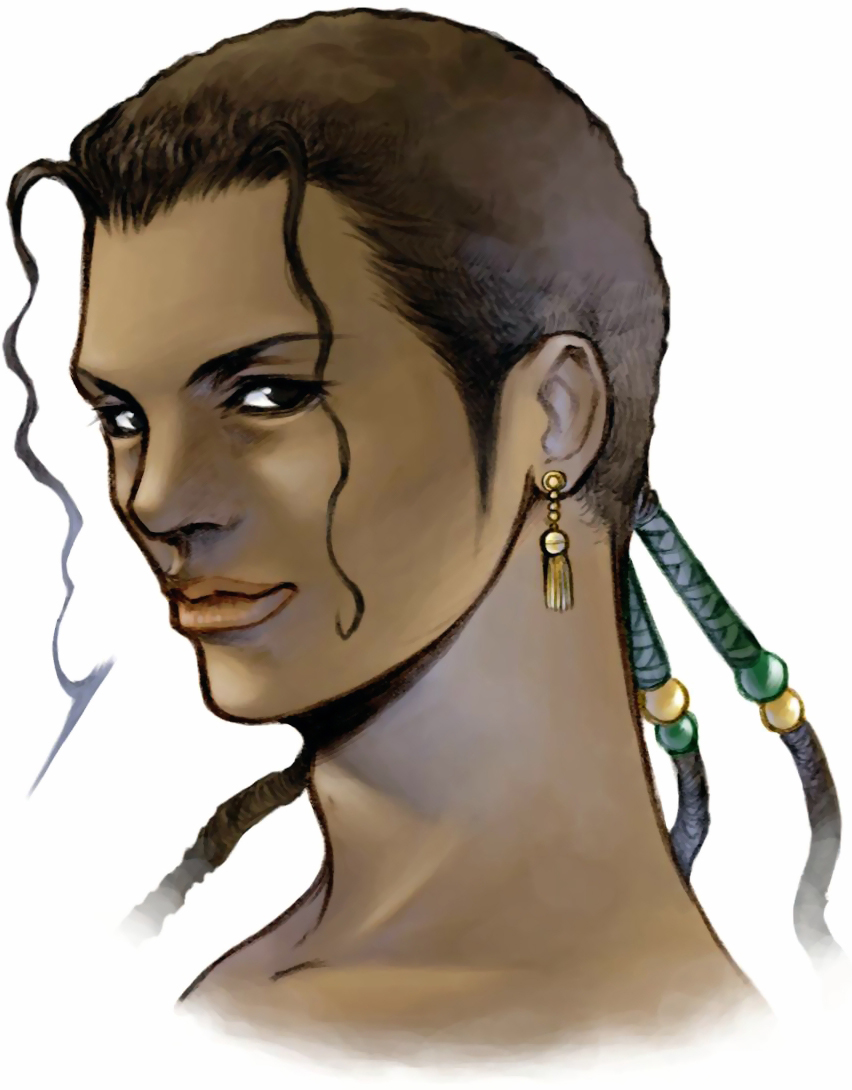 Squeenix also saw fit to not make him a walking stereotype like they did with FFVII's Barrett.  Ughhh, you guys know I love FFVII, and Barrett is a great character (I think he's the first known in-game father who survives to the end of the story, and his devotion to his daughter Marlene is legendary), but that's a major thing that dates the game back to the 90s when it was an unfortunate trend.
I'm pretty sure that not only would Laguna not be president of Esthar, but he'd probably have been killed in Galbadia by his own incompetence.
It really pays to have good people around you.  They not only help you attain a presidential position, but also help you be a good leader instead of chasing after the shiniest thing.
Who do you think is unfairly underrated and/or not given their fair due?  Whose face never graces fanart and whose name is rarely heard in fanfiction?
Save
Save