<–The State of the Reader: 5/31/17          The State of the Reader: 6/14/17–>
A weekly post updated every Wednesday detailing my current reading projects and where I am with them in addition to what new titles I've added to my to-read list.  Title links go to Goodreads to make it easier for interested parties to add any books that might strike their fancy.  I attempt to use the covers for the edition I'm reading, and I'll mention if this is not the case.  If you have a Goodreads account feel free to friend me!  I'd love to see what you're reading and/or planning to read.
---
Samples Read This Week
---
Books Purchased This Week: 2

Title: Saga, Volume 5
Series Title: Saga
Authors: Brian K. Vaughn & Fiona Staples
Date Added: June 6, 2017
Date Purchased: June 6, 2017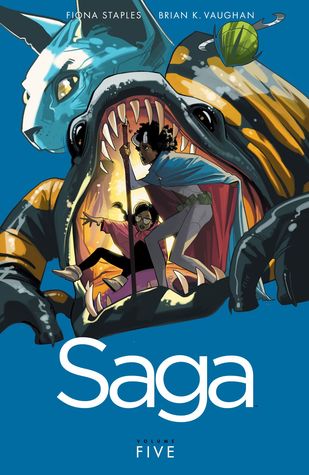 Media: Paperback
Price: $7.35
Retailer: Amazon
Title: The Crow Box
Series Title: Shadow and Ink
Author: Nikki Rae
Date Added: July 8, 2016
Date Purchased: June 7, 2017
Media: eBook/Kindle
Price: $1.99
Retailer: Amazon
Total: $9.34
Average Price: $4.67
---
Books Finished This Week: 2

Title: The Legend of Zelda: Hyrule Historia
Authors: Patrick Thorpe, Various Others, and Translators
Date Added: October 30, 2016
Date Started: April 11, 2017
Date Finished: June 4, 2017
Reading Duration: 54 days
I'd say this is a must read for any Zelda fan.  I know I said I wasn't going to write a legit review of it, but now I'm thinking I will.  It shouldn't take me too long, and the more reviews I write the better.

Title: Saga, Volume 3
Series Title: Saga
Authors: Brian K. Vaughn & Fiona Staples
Date Added: May 29, 2017
Date Started: June 1, 2017
Date Finished: June 5, 2017
Reading Duration: 4 days
This series is utterly breathtaking.  I realized at a particular point that the catalyst for Alana and Marco's story is another story.  I'll elaborate when I review.
---
Books Currently Reading: 6

Title: The Golden Bough
Author: Sir James George Frazer
Date Added: February 21, 2012
Date Started: June 6, 2017
This book is probably one of the ones I've had on my TBR list the longest.  It predates Joseph Campbell's Hero  by almost a century, deals with similar paradigms and archetypes including the "king must die" concept, which is the title of a Mary Renault book that also deals with the motif. Sir James's writing is lush and lovely, and I'm looking forward to reading this.  I know it's going to become one of my go-to references, and though I have it on Kindle, I know I'm going to want to own a physical copy.
Title: Half a King
Series Title: Shattered Sea
Author: Joe Abercrombie
Date Added: July 14, 2015
Date Started: May 27, 2017
Alright…I may need to eat the words I said last week.  There was a major upset in this book that I don't want to talk about, because spoilers galore, but the blurb does mention "betrayal," and holy shit is there a major betrayal.  The story has taken a completely different direction to say the least, and Yarvi is learning some well needed lessons.
Title: Silent Child
Author: Sarah A. Denzil
Date Added: March 13, 2017
Date Started: May 26, 2017
So I have some ideas about who might have kidnapped Aidan, and the story is now steering you in a particular direction to suspect a particular person.  I think it's a red herring, because it's too soon for us to know who the perpetrator is.  I'm now suspecting the person who's pushing Emma towards believing this other person is the kidnapper.  With books like this, the whole question is how good of a mystery writer is the author.  Are they able to think about what their readers are thinking/suspecting?  If they are, then they'll be one step ahead of us all the way.  There is another person I'm suspecting, so right now it's technically three.  I'm obviously being vague since I don't want to give anything away when I say whether or not I'm right or wrong lol.
Title: An Ember in the Ashes
Series Title: An Ember in the Ashes
Author: Sabaa Tahir
Date Added: December 30, 2015
Date Started: May 17, 2017
Media: Paperback
Progress: 54%
What strikes me about this novel is how it's a tale of soldiers, slaves, and how there's really not much of a difference between the two.  I also need to add the second book to my TBR list.
Title: The Poetic Edda: Stories of the Norse Gods and Heroes
Author: Anonymous
Date Added: June 19, 2016
Date Started: May 8, 2017
Media: Paperback
Progress: 40%
I like this, but I feel like I'd get more out of the Prose Edda.  The poems in the Poetic are all well and good, but there's not a lot of cohesion between them.  I'm not sure if the Prose version is similar.  Either way, reading both will give me a fuller picture.
Title: A Court of Mist and Fury
Series Title: A Court of Thorns and Roses
Author: Sarah J. Maas
Date Added: January 26, 2017
Date Started: May 1, 2017
Media: Hardback (Library)
Progress: 85%
I may have to eat crow on what I said about the first book in this series, though I wasn't wrong about not liking Tamlin; I just figured out too quickly that you're not supposed to (I've read too many stories), but I also didn't like Rhys either, which is exactly what Maas was going for before she did the huge reveal in this book.  There's a really good reason for everything he's doing/done, and I have to give the author props for portraying the character so well.
---
Fanfictions Finished: 0

Fanfictions Currently Reading: 2
Title: I'm the Darkness, You're the Starlight
Author: runicmagitek
Fandom: FFVI
Pairing: Celes Chere/Setzer Gabbiani
No update this week, though she has updated/posted other stories that I should check out.
Title: I Will Call You Home: A Recounting of the Fifth Blight
Author: AthenaTseta
Fandom: Dragon Age
Pairing: Leilana/Various
I haven't had a chance to read another chapter this week
---
Books Added to Goodreads TBR List This Week: 7

Title: Embassytown
Author: China Miéville
Date Added: June 3, 2017
Recommended by: Bookish Muggle
I was all in for a book about alien linguistics, but then half out when Bookish Muggle's review said the characters are pretty forgettable.  I added it anyway, because I can check out the sample and see if there's a big enough of a draw.  It reminds me of a combination of Arrival and District 9, neither of which I've seen.
Title: Practical Magic
Author: Alice Hoffman
Date Added: June 4, 2017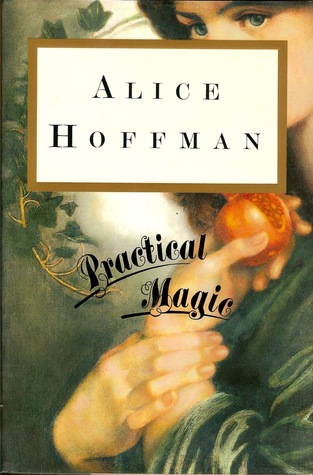 I'd put a recommended by, but the friend who did so doesn't have a blog on here.  I've seen the movie of course, but according to her save for character names and a few other spare details, the film and this book are nothing alike.  They're both good, but it seems like the filmmakers took some liberties.
Title: Saga, Volume 5
Series Title: Saga
Authors: Brian K. Vaughn & Fiona Staples
Date Added: June 6, 2017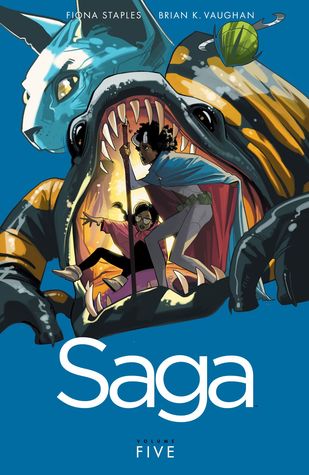 I finished the third volume, so it's time to purchase the fifth before I start the fourth so I can immediately start on five once I'm done with four.   Oh yes, I'm shotgunning this series before I start anything else.
Title: The Wicked + The Divine, Vol 1: The Faust Act
Series: The Wicked + The Divine
Authors: Kieron Gillen, Jamie McKelvie, Matt Wilson & Clayton Cowles
Date Added: June 6, 2017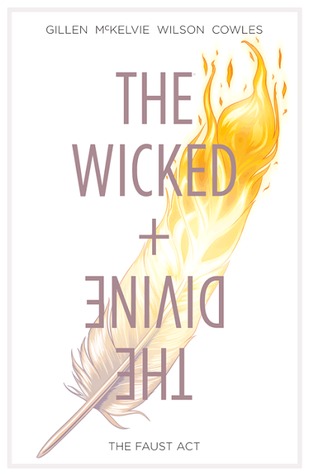 A friend has been bugging me to read this for a while, but I never added it to my TBR list, which means I won't ever remember/read it.  It's about twelve gods who reincarnate as humans every 90 years; they die in two, and I'm assuming the whole cycle starts over again.  I've never heard of it, so I have no clue what to expect.
Title: The Epic of Gilgamesh
Author: Anonymous, N. K. Sandars (Translator)
Date Added: June 6, 2017
Yet another classic I should've read a long time ago, referenced everywhere including my beloved Final Fantasy.
Title: I Found You
Author: Lisa Jewell
Date Added: June 7, 2017
Recommended By: By Hook or By Book
Disparate people and forces come together in this mystery novel, and how they do sounds like a grand adventure.
Title: A Torch Against the Night
Series Title: An Ember in the Ashes
Author: Sabaa Tahir
Date Added: June 7, 2017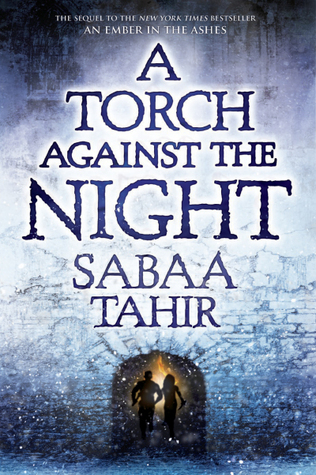 I love adding covers when I can't look at the blurb.  Blurbs for the second book in a series tend to give away what happens at the end of the first and so on and so forth.  I know I'll want to read the next novel in this series.
Total Books on Goodreads TBR List: 468
Change from Last Week: +3

---
Books Added to Reread List This Week: 1

Title: The Great Gatsby
Author: F. Scott Fitzgerald
Date Added: May 31, 2017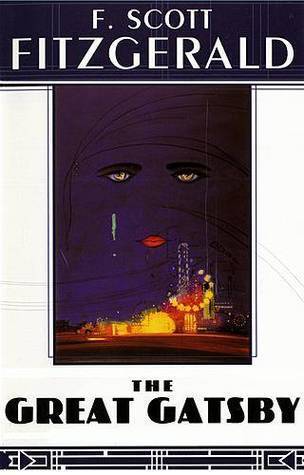 Oddly enough, it was a parody of this book that made me think of it again, and a Family Guy parody at that.  I read it years ago in college, not for any class, mind you, but on my own.  I wasn't as adept at symbolism, deeper meaning, and subtext as I am now, so I missed the finer points, but I've at least remedied that.  Many people still don't understand the point of the novel.  Fitzgerald wasn't praising Gatsby's life style; he was heavily critiquing it, but you'll find some folks throwing Gatsby-like parties or having Gatsby themed weddings when the novel's whole purpose was to show how such lavish displays were bereft of meaning.  Ah, well.  I'm done being presumptuous…for the nonce 😉
---
What are you currently reading and/or what's on your radar to read next?  What would you recommend based on my current and recently added?  As always I look forward to your comments and suggestions!
<–The State of the Reader: 5/31/17          The State of the Reader: 6/14/17–>
Save
Save
Save
Save
Save
Save
Save
Save
Save