<–The State of the Reader: 6/28/17          The State of the Reader: 7/12/17–>
A weekly post updated every Wednesday detailing my current reading projects and where I am with them in addition to what new titles I've added to my to-read list.  Title links go to Goodreads to make it easier for interested parties to add any books that might strike their fancy.  I attempt to use the covers for the edition I'm reading, and I'll mention if this is not the case.  If you have a Goodreads account feel free to friend me!  I'd love to see what you're reading and/or planning to read.
---
Samples Read This Week
---
Books Purchased This Week: 4

Title: The Daemoniac
Series Title: A Dominion Mystery
Author: Kat Ross
Date Added: October 13, 2016
Date Purchased: July 3, 2017
Media: eBook/Kindle
Price: $0.00
Retailer: Amazon
Title: The Metaphysical Detective
Series Title: Riga Hayworth
Author: Kirsten Weiss
Date Added: October 22, 2016
Date Purchased: July 3, 2017
Price: $0.00
Media: eBook/Kindle
Retailer: Amazon
Title: The Strange Case of Dr. Jekyll and Mr. Hyde
Author: Robert Louis Stevenson
Date Added: November 16, 2016
Date Purchased: July 3, 2017
Media: eBook/Kindle
Price: $0.99
Retailer: Amazon
Title: Never Never
Series Title: Never Never
Author: Colleen Hoover
Date Added: August 26, 2016
Date Purchased: July 5, 2017
Media: eBook/Kindle
Price: $0.99
Retailer: Amazon
Total: $1.98
Average Price: $0.50
---
Books Finished This Week: 3

Title: Stone & Iris
Author: Jonathan Ballagh
Illustrator: Ben J. Adams
Date Added: May 25, 2017
Date Started: July 1, 2017
Date Finished: July 5, 2017
Reading Duration: 4 days
I think I may have to reread this, but I'm not 100% sure what happened.  I'm wondering if it's a meta-simulation.  It's only 32 pages, so it shouldn't take me too long to reread.  It's also possible it's supposed to be up for interpretation.  Either way, the story definitely reminds me of SOMA and The Matrix.
Title: Saga, Volume 7
Series Title: Saga
Authors: Brian K. Vaughn & Fiona Staples
Date Added: June 11, 2017
Date Started: June 24, 2017
Date Finished: July 2, 2017
Reading Duration: 8 days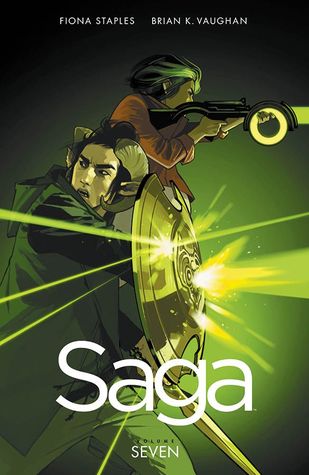 I can't.  I just have no words for the end of this volume, and not just because it would utterly spoil the installment.  There was something I knew was going to happen, and that was a gut punch on its own, but the way it ended…the final scenes were just harrowing.  If you are a fan of fantasy/sci-fi, space opera and the like and you are not reading or planning to read this graphic novel, you are doing yourself no favors.
Title: Talon
Series Title: Talon
Author: Julie Kagawa
Date Added: May 24, 2016
Date Started: June 10, 2017
Date Finished: July 1, 2017
Reading Duration: 21 days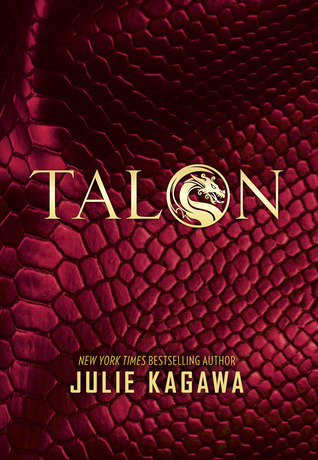 The end of this book is a whirlwind, roller coaster ride that I shotgunned through last Saturday morning.  I knew at some point Ember and Garrett would find out the truth about each other, and I pretty much guessed how it would happen.  I was a bit sad to see all the negative and disparaging reviews about this book.  While it didn't do anything particularly new in the genre of YA (at least in terms of the love triangles and teenage angst), I did like the dragon shifting angle in addition to the book's statement on why just doing things by rote and not ever questioning authority is so dangerous and detrimental.
Adults pass their mores on to the next generation, and they also attempt to instill in them the fear of questioning.  In a totalitarian government, which is what both Talon and St. George are, adherence to authority is absolutely necessary in order for that society to continue on as it is.  They follow the rule of teaching children what to think instead of teaching them how.  If you can indoctrinate them with your propaganda, they'll do the same to the next generation and the next one into perpetuity.  Until someone dares to break the cycle.
I'll talk more about it when I review of course.
---
DNF/Unfinished Books This Week: 1

Title: Nightshade City.
Series Title: Nightshade Chronicles
Author: Hilary Wagner
Date Added: May 17, 2016
Date Started: June 23, 2017
Date DNF: June 30, 2017
Reading Duration: 7 days
Media: Hardback (Library)
Final Progress: 28%
I really liked the premise of this story, but there was something about the writing style that just put me off.  It's not bad or poorly written, yet I can't put my finger on what just didn't jive with me.  Hopefully, I'll figure it out by the time I review, and I'll more than likely  check some other reviews and see if someone else can articulate it.
Even though this is YA there were some very heavy ideas in it.  Minister Killdeer, the authoritarian dictator of the Catacombs led a Bloody Coup that killed off a good portion of the rats who drove him out in the first place, and many of the ones who survived died later in the second Great Flood.  Killdeer then instituted the Kill Army, forcefully impressing any male rats of age and murdering any that refused.  That's what the main characters Vincent and Victor Nightshade are fleeing from in the beginning of the book.
Then there's Clover, the niece of one of the resistance leaders Juniper.  She's been pretending her grandfather is still alive and therefore can serve as her guardian, since unguarded female rats are forced to do what too many females in history have endured, and Clover is a special case, since she's been picked as one of Killdeer's "Chosen Ones," ugh.  It's the equivalent of a teenage girl being forced to marry a sixty year old man.
I'll definitely be discussing this and other things in my review.
---
Books Currently Reading: 6

Title: Locke and Key: Welcome to Lovecraft
Series Title: Locke and Key
Authors: Joe Hill & Gabriel Rodriguez
Date Added: September 28, 2016
Date Started: July 3, 2017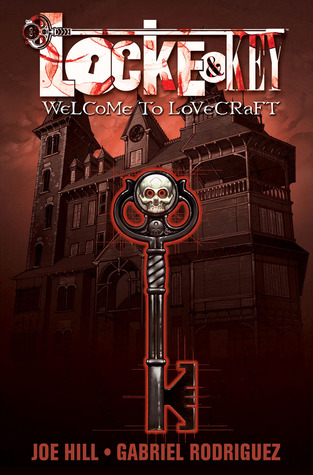 Media: Paperback
Progress: 25%
This book has some big shoes to fill, since the last graphic novel I read was Saga.  I was being very judgmental about the art style.  It's not bad, but I'm so used to Saga's oddly realistic one even in a science fantasy setting that seeing some of the characters here look a bit cartoonish was off putting.  I'm used to it now, and I'm very curious about what the MCs are going to find in the house.
The beginning was a bit confusing with how it went back and forth between the then and the now, but I'm pretty sure I have a good idea of what happened and the timeline.
Title: Incognito: The Secret Lives of the Brain
Author: David Eagleman
Date Added: May 7, 2017
Date Started: July 2, 2017
Media: Paperback
Progress: 18%
Let me tell you how this book isn't helping my feeling of duplication aka living in the Matrix.  This book is literally about the brain and how perception lies to you.  You're not actually seeing reality; you're seeing your brain's interpretation of it.  Sounds like a game I can't stop talking about…no the recent one, although that other one could fit that bill, too, in some parts.
Title: Gaslight Hades
Series Title: The Bonekeeper Chronicles
Author: Grace Draven
Date Added: June 11, 2017
Date Started: July 2, 2017
Media: eBook/Kindle
Progress: 30%
I'm enjoying the Steampunk setting of this, and yeah, I'm not going to try to deny the cover art didn't draw me.  Though I think I like the author's Wraith Kings series a little bit more.
Title: The Scorpion Rules
Series Title: Prisoners of Peace
Author: Erin Bow
Date Added: April 18, 2016
Date Started: June 29, 2017
Media: eBook/Kindle
Progress: 23%
I like how this book has minimal dialogue and how slowly, but surely, the horrible truth of the Children's existence is being revealed.  Think I, Robot if VICI had won.
Title: A Court of Wings and Ruin
Series Title: A Court of Thorns and Roses
Author: Sarah J. Maas
Date Added: May 26, 2017
Date Started: June 12, 2017
Please, please, please, let this have a happy ending.  I know there's no guarantee of that, but dear god, I just want them to live happily ever after like the true fairy tale story this isn't.
I'm still eating crow for my judgment of the first book, though really I shouldn't be.  I saw through Tamlin like a window, but fell through the ruse of Rhys.  The latter is what the author wanted, and now in this book, Tamlin is acting like the complete asshole ex who's slut shaming the woman who doesn't want to be with him.  It's truly laughable that he's trying to hold onto the idea that Rhys did something to her mind.  I read a fanfiction that had a similar motif where the so-called hero was trying to rationalize why his "ex" (but not really) was now involved with the "villain."  I never laughed so hard at someone's misfortune.  It gave me ideas for a similar jealousy mien of my own >:)
Title: The Poetic Edda: Stories of the Norse Gods and Heroes
Author: Anonymous
Date Added: June 19, 2016
Date Started: May 8, 2017
Media: Paperback
Progress: 70%
Not much more to read with this one.
---
Fanfictions Finished: 0

Fanfictions Currently Reading: 2
Title: I'm the Darkness, You're the Starlight
Author: runicmagitek
Fandom: FFVI
Pairing: Celes Chere/Setzer Gabbiani
No update and dammit, I still haven't checked tumblr where she tagged me.
Title: I Will Call You Home: A Recounting of the Fifth Blight
Author: AthenaTseta
Fandom: Dragon Age
Pairing: Leilana/Various
Progress: Chapter 23
I figured it would just be easier to take a note of my progress, so I'm not going back through chapters I've read or ones I haven't.  I can't wait to read the sexy time scenes between Leilana and Renya.
---
Books Added to Goodreads TBR List This Week: 5

Title: Winterspell
Series Title: Winterspell
Author: Claire Legrand
Date Added: June 30, 2017
I believe I said above that if you tell me a story of winter, I'll forever be entranced.  This is a retelling of The Nutcracker Suite, and if you really thinking about it, retold fairy tales and just fairy tale fanfictions.  I guess because these stories are considered public domain, no on bats an eye when they're reworked, but it's just as much someone else's work even when you don't know who that someone else is and/or if it was first conceived centuries ago.  Just because it's not a wholly original idea, and let's be honest, there is no such thing.  There are degrees of originality, and there are different ways to put story elements together, but there is no entirely original story, and there probably hasn't been once since human history first started to be recorded.
Title: Something from the Nightside
Series Title: Nightside
Author: Simon Green
Date Added: July 1, 2017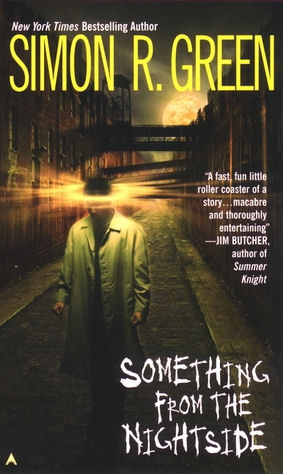 One of my IRL friends mentioned this book at the 4th party I attended on Saturday, and I swore I already had it on my TBR list.  I've certainly heard of it and the author, but apparently I forgot to add it.  It makes me think of Welcome to the Nightvale, probably due to the same number of syllables where the last word begins with "night," and it has that same "weird, dark town" vibe to it.  I'm also getting some inklings of Dresden Files.
Title: Saga: Volume 8
Series Title: Saga
Authors: Brian K. Vaughn & Fiona Staples
Date Added: July 2, 2017
I don't think I need to say anything about why I'm adding this.  It's not going to be out until January 2018.  That's a long time to wait 😦  Brian K. Vaughn did say that this installment would be a bit lighter than the last one, because they don't want to have two depressing volumes in a row.
Title: Angelfall
Series Title: Penryn & the End of Days
Author: Susan Ee
Date Added: July 2, 2017
Recommended by: Karen (Goodreads)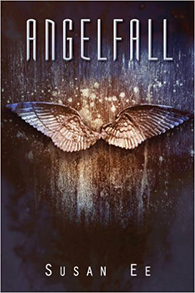 I'd seen this book before, but didn't add it because I'm very picky about my angel novels, and this one didn't really fit the bill.  It reminds me of another one I either added or sampled a little while ago, but damned if I can remember the same.  The female MC in that wound up shooting an angel in the face during the annual, heavenly kidnapping of people in their town.
This book has something similar without the shotgun.  MC Penryn is determined to get her sister back even if she has to make a deal with an enemy angel.  Like I stated, this is not my normal angel read.  I much prefer contrite dark or fallen angels (as I'm sure you all well know), but one of my Goodreads friends recommended it o me through the site, and it's at least worth a (sampled) shot.
Title: Heartborn
Author: Terry Maggert
Date Added: July 3, 2017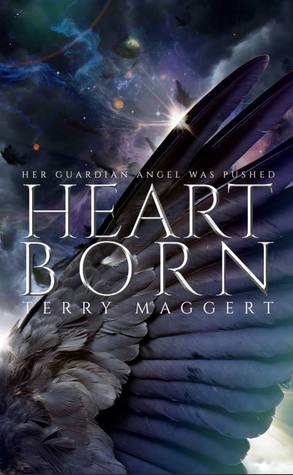 When I was adding Angelfall above, this popped up, too.  No wait *smacks forehead* it was when I was downloading a sample of another story called Moonborn, by one of my blogger friends D. F. Lovett.  I should really just buy his book, because even if I don't like it, I want to support a fellow writer (not that I'm thinking I won't like it, but regardless I'd rather buy it to support, and then leave a review as to why I don't like it).  The other Moonborn had an angel wing on it, so I was naturally interested.  Turns out it's the second book in the series (though neither Goodreads nor Amazon indicates a series).  This book is the first, and it's about a guardian angel who didn't fall from Heaven, rather he was pushed.  I really hope he's beautiful in the way I picture angels.  That's going to play a big part in whether or not I read it #nolie
Total Books on Goodreads TBR List: 467
Change from Last Week: -2

---
Books Added to Reread List This Week: 0

---
What are you currently reading and/or what's on your radar to read next?  What would you recommend based on my current and recently added?  As always I look forward to your comments and suggestions!
<–The State of the Reader: 6/28/17          The State of the Reader: 7/12/17–>
Save
Save
Save
Save
Save
Save