<–The State of the Reader: 8/23/17          The State of the Reader: 9/6/17–>
A weekly post updated every Wednesday detailing my current reading projects and where I am with them in addition to what new titles I've added to my to-read list.  Title links go to Goodreads to make it easier for interested parties to add any books that might strike their fancy.  I attempt to use the covers for the edition I'm reading, and I'll mention if this is not the case.  If you have a Goodreads account feel free to friend me!  I'd love to see what you're reading and/or planning to read.
---
Samples Read This Week
---
Books Purchased This Week: 2

Title: Master of Crows
Series Title: Master of Crows
Author: Grace Draven
Date Added: May 12, 2016
Date Purchased: August 26, 2017
Media: eBook/Kindle
Price: $3.99
Retailer: Amazon
---
Title: Eating Robots: And Other Stories
Author: Stephen Oram
Date Added: April 10, 2017
Date Purchased: August 27, 2017
Media: eBook/Kindle
Price: $2.99
Retailer: Amazon
Total Price: $6.98
Average Price: $3.49
---
Books DNF This Week: 1

Title: The Metaphysical Detective
Series Title: Riga Hayworth
Author: Kirsten Weiss
Date Added: October 22, 2016
Date Started: August 20, 2017
Date DNF: August 27, 2017
Reading Duration: 7 days
Media: eBook/Kindle
Percentage Read: 20%
The premise is interesting, a widow potentially murdered by her dead husband, but none of the characters really intrigued me, and I'm not interested enough in the mystery to get past that.
---
Books Finished This Week: 2

Title: Incognito: The Secret Lives of the Brain
Author: David Eagleman
Date Added: May 7, 2017
Date Started: July 2, 2017
Date Finished: August 25, 2017
Reading Duration: 54 days
Media: Paperback
I have so much to say about this book.  On one hand is was a marvelous venture and exploration into the literal stuff that makes us us, but on the other I have fairly egregious critiques.  I'm not even sure how I'm going to rate this.  The information presented and the insights it gave are invaluable, and the amount of notes I have on the subject show that, but I can't divest them from the biases of the source.  By the time I get around to reviewing this (and it's at the end of a 20 book list at this point), I'm sure I'll have had plenty of time to ruminate upon it.  Suffice it to say I do recommend this volume for anyone interested in the mysteries of consciousness, and by some lucky coincidence I happened to read this around the same time I was watching SOMA.
Title: The Archived
Series Title: The Archived
Author: Victoria Schwab
Date Added: July 12, 2016
Date Started: July 11, 2017
Date Finished: August 29, 2017
Reading Duration: 49 days
Media: Hardback/Library
This book was an absolute delight to read in terms of Ms. Schwab's prose.  I had very little problems with any of the plot (save for some annoyance at one of Mackenzie's foolish, yet understandable, decisions).  I was surprised that the love triangle produced two likable candidates, though one was obviously a bad choice, and I was playfully irritated at one of the villains, because (for me) it was just too expected.
---
Books Currently Reading: 7

Title: The City of Ember
Series Title: The Book of Ember
Author: Jeanne DuPrau
Date Added: June 28, 2016
Date Started: August 30, 2017
Media: eBook/Kindle (Library)
Progress: 8%
What a time to be alive!  I borrowed this from the library through Amazon Kindle.  I have it for 21 days (hopefully I can renew if necessary), and this means I don't have to make a trip to the library in order to borrow books.  It's a fantastic resource that will help people who have mobility, transportation, and/or any other issue that makes it difficult for them to be out and about.  This is why I love technology.  It can be a wonderful tool to provide ways and means for the entire population.
So far, I'm really liking this novel.  I just started it right before I left work, and it's the perfect example of when a prologue is valid.  Ember's mysterious builders needed the citizens to stay in the city for at least 200 years, but they provided a box on a timer that would open up on the appropriate date with instructions therein.  Each mayor had instructions about the box, and they were supposed to pass it on to their successor, but as things can often go, the information was lost and the box forgotten.  Now Ember is in trouble.  Food is growing scarce and famine is imminent.  The electricity is unstable, and if it goes out, the city will be left in utter darkness.  It's been 241 years, 41 since the box has been open, and time is running out.
Title: Abstract Clarity
Author: B. W. Ginsburg
Date Added: June 27, 2017
Date Started: August 28, 2017
Media: eBook/Kindle
Progress: 25%
This is a series of short stories by the blogger friend who also wrote Rest in Piece.  I've read two stories so far and the premise of each was very interesting.  Because we're in email communication, I'm probably going to send her one with my critiques before posting anything on Goodreads or Amazon.
Title: Chobits, Vol. 1
Series Title: Chobits
Author: CLAMP
Translator: Shirley Kubo
Date Added: August 27, 2017
Date Started: August 28, 2017
Media: Physical/Paperback
Progress: 17%
So far I haven't gotten beyond what I saw with the anime yet, but I do remember how messed up this story was haha.  Where Chi's "on" switch is located is quite…interesting *headdesk*  This was clearly written for a particular demographic, but I'm not giving up hope yet :p
Title: Popular Tales from Norse Mythology
Author: George Webbe Dasent
Date Added: June 19, 2016
Date Started: August 27, 2017
Media: Physical/Paperback
Progress: 5%
As much as I love Norse Mythology, the writing in this is really dry.  It's less of a story and more of a stating of information.  I've only read "The Story of Gram" so far, but I'm hoping the next ones are more prosaic, else this might end up in my DNF pile.  If it does, I'll just pick up The Prose Edda, and call it a day.
Title: Strange the Dreamer
Series Title: Strange the Dreamer
Author: Laini Taylor
Date Added: April 18, 2016
Date Started: August 26, 2017
Media: Physical/Hardback
Progress: 11%
I can't imagine a world where this book isn't going to receive five stars.  I love when authors hide cleverness in simplicity, and the title does just that.  Double entendres are one of my loves (I use them myself all the time), and I'm happy I figured out the one in the title before it was blatantly revealed in the text.  It's both describing the Dreamer as "strange" in a poetic way, and it's also giving the main character's name and title/description as (Lazlo) Strange, the Dreamer.  It's so simple, but so clever.  Also, I thought I'd already picked my Book of the Year for 2017, but I may have been wrong.  I love everything about this novel, and the more I read, the more I adore it.
Title: Dweller
Author: Jeff Strand
Date Added: February 13, 2017
Date Started: August 23, 2017
Media: eBook/Kindle
Percentage: 73%
I actually was close to declaring this DNF, because the writing seemed a bit too juvenile for me, but I realize it perfectly fit the character, and it "grew" as he did.  This is one of the most unique books I've ever read.  We've all heard of monster stories, but stories where the protagonist not only befriends, but is best friends with the monster is something new to me.  Some really fucked up stuff happens in this book, yet you can't help but sympathize with Toby and understand how in his loneliness he found a friend in the creature he named Owen.
I thought I figured out how this novel would end, but I now have no idea, and I love that: when an author makes you constantly reassess where you think a story is going.  I'm about three-quarters done, and the stakes could not be higher.
Title: The Winter's Tale
Author: William Shakespeare
Date Added: August 24, 2014
Date Started: August 14, 2017
I haven't reached the problematic part of this play yet (problematic in that it doesn't fit into Shakespeare's four categories of comedy, tragedy, history, or romance).  I'm quite invested in the story and am happy I'm adept enough at Shakespearean English to have little trouble comprehending it.
---
Books Removed from Goodreads TBR List This Week: 1

Title: Magicians of the God: The Forgotten Wisdom of Earth's Lost Civilizations
Author: Graham Hancock
Date Added: August 22, 2017
Date Removed: August 24, 2017
Yes, this is a new section.  I've removed quite a few books from my TBR list that I haven't mentioned, and I figured I ought to.  After talking with my mythology/theology/symbology expert friend, she more than agreed with my trepidation and misgivings about this volume and told me it wasn't worth my time even for the symbolism aspect.  She'd heard of the author who was, as I'd put it, a "History Channel aliens" type.  This conversation cropped up, because I specifically asked her for recommended reading on Venusian symbolism and wound up disclosing this addition.  She's the one who gave me the recommendations on the first two books added to my TBR list below.  So though I removed one; I added two.  No luck in clearing or even cutting down my list I suppose.
---
Books Added to Goodreads TBR List This Week: 6

Title: Lost Goddesses of Early Greece: A Collection of Pre-Hellenic Myths
Author: Charlene Spretnak
Date Added: August 24, 2017
Recommended By: Other
What the hell is this "other" recommendation, you ask?  Well, this and the book below it were suggested to me by an old, high school friend who doesn't have a blog.  I didn't want to put "N/A," because that wouldn't be true, but I guess I don't see the point in putting a name if there's no blog or site to link it to.
Title: Ancient Mirrors of Womanhood: A Treasury of Goddess and Heroine Lore from Around the World
Author: Merlin Stone
Illustrator: Cynthia Stone
Date Added: August 24, 2017
Recommended By: Other
I keep meaning to renew my Barnes and Noble membership card; its only $25 to do so, but I keep forgetting.  I desperately need to do another book run, because I have no graphic novels and I'm running out of (interesting) references to read.  Another recommendation by my erudite friend.  The knowledge of the ancients shall be mine mwahahaha.
Title: The Sun Is Also a Star
Author: Nicola Yoon
Date Added: August 25, 2017
Recommended By: N/A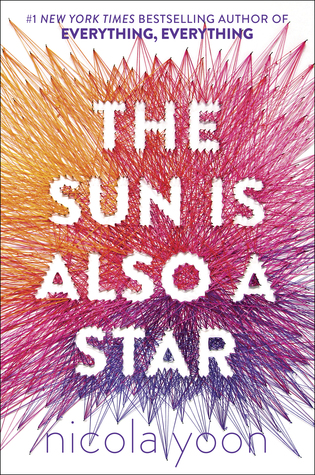 I swore I already had this on my list.  One of my blogger friends posted about it, and I commented such on their page, but then when I looked to verify, I found I inadvertently spoke falsehood.  Since I don't recall whose page I last saw it on, I can't add a proper "Recommended By," and, well, since it wasn't technically recommended to me by them, but rather reminded to me by them, it wouldn't be quite accurate anyway, would it?
A fate and the universe story.  I'm looking forward to seeing what all the hubbub is about.
Title: Unraveling Oliver
Author: Liz Nugent
Date Added: August 26, 2017
Recommended By: By Hook or By Book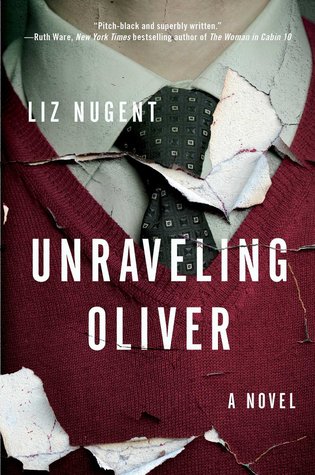 Dark and psychological with a 5 star review from someone I trust is all that's needed for me to add a novel.  The first line (or the line Kim used) still stays with me "I expected more of a reaction the first time I hit her."  It's terrifying and dangerous to plunge into the heart of darkness, because what you may find may shatter the light rather than be illuminated by it.
Title: Chobits, Vol. 1
Series Title: Chobits
Author: CLAMP
Date Added: August 27, 2017
Recommended By: N/A
This was a lapse on my part.  I've owned this book for years, but I must have missed it when I went through my bookshelf.  This is pretty perfect though, as I needed a graphic novel to read.  I've only seen parts of the anime, so it'll be nice to find out the rest or at least more of the story.
Title: Ubik
Author: Philip K. Dick
Date Added: August 29, 2017
Recommended By: Professional Moron
More existential horror for TSN!  I must be a glutton for punishment or perhaps I'm just willing to suffer for my art, which (still) seems to be the fashion.  Since I want to write cosmic and existential horror, it's crucial I read it.  This is considered one of the 100 greatest novels since 1923.  Let's see if it holds up to the test of (almost) a century.
Total Books on Goodreads TBR List: 489
Change from Last Week: -2

---
Books Added to Reread List This Week: 1

Title: The Name of the Wind
Series Title: The Kingkiller Chronicle
Author: Patrick Rothfus
Date Added: August 28, 2017
Not only have I read this before, but I've reviewed it, too.  Damn my supervisor/coworker for reminding me about it lol.  He came back from vacation and around Monday at 4:00 or so asked me if I'd read this and why the hell hadn't the author finished the third yet.  That started a conversation about Rothfuss and Martin, because they both published their last book in 2011, and nary a publishing peep has been heard from them since.  I said I should reread this, because it's almost as epic of a series as ASOIAF.
Total Books on Goodreads To Reread List: 69
Change from Last Week: +1

---
Fanfictions Finished This Week: 0

---
Fanfictions Currently Reading: 1

Title: I Will Call You Home: A Recounting of the Fifth Blight
Fandom: Dragon Age/Dragon Age: Origins
Pairing: Leliana & Various
Author: AthenaTseta
Date Started: March 16, 2017
Progress: Chapter 30
I have this scheduled to read on Mondays, but I don't think I got to it before I played Mario Kart with one of my Twitter friends.  I think I need to change the day I read it or add another day of the week (if possible).  I still have a lot of chapters to get through.  Maybe I'll be able to catch up on vacation.
---
Fanfictions On Hold: 2
Title: I'm the Darkness, You're the Starlight
Fandom: Final Fantasy VI
Pairing: Celes Chere & Setzer Gabbiani
Author: runicmagitek
Date Started: June 19, 2016
Last Update: February 18, 2017
Latest Chapter: Chapter 18
Title: The Broken Orrery
Fandom: Final Fantasy VII
Pairing: Sephiroth & Aeris
Author: CymbelinesHalo
Date Started:  April 1, 2015
Last Update: August 1, 2016
Latest Chapter: Chapter 39
---
Fanfictions Added to TBR List This Week: 0

---
What are you currently reading and/or what's on your radar to read next?  What would you recommend based on my current and recently added?  As always I look forward to your comments and suggestions!
<–The State of the Reader: 8/23/17          The State of the Reader: 9/6/17–>
Save
Save
Save
Save
Save
Save
Save
Save
Save
Save