<–The State of the Reader: 9/13/17          The State of the Reader: 9/27/17–>
A weekly post updated every Wednesday detailing my current reading projects and where I am with them in addition to what new titles I've added to my to-read list.  Title links go to Goodreads to make it easier for interested parties to add any books that might strike their fancy.  I attempt to use the covers for the edition I'm reading, and I'll mention if this is not the case.  If you have a Goodreads account feel free to friend me!  I'd love to see what you're reading and/or planning to read.
---
Samples Read This Week
---
Books Purchased This Week: 7

Title: Something from the Nightside
Series Title: Nightside
Author: Simon R. Green
Date Added: July 1, 2017
Date Purchased: September 17, 2017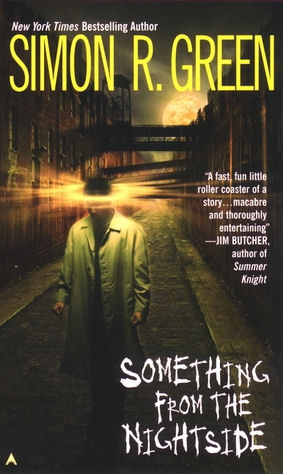 Media: eBook/Kindle
Price: $2.99
Retailer: Amazon
Series Title: Book of Ember
Author: Jeanne DuPrau
Dates Added: June 28, 2016 (City); September, 12, 2017 (Sparks); September 17, 2017 (Yonwood & Diamond)
Date Purchased: September 17, 2017
Media: Physical
Price: $19.16
Retailer: Amazon
Title: Angelfall
Series Title: Penryn & the End of Days
Author: Susan Ee
Date Added: July 2, 2017
Date Purchased: September 18, 2017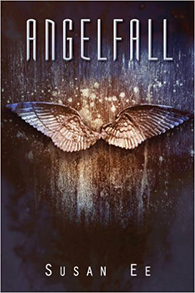 Media: eBook/Kindle
Price: $0.99
Retailer: Amazon
Title: Heartborn
Series Title: Shattered Skies
Author: Terry Maggert
Date Added: July 3, 2017
Date Purchased: September 19, 2017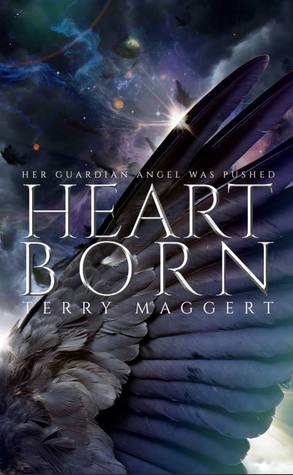 Media: eBook/Kindle
Price: $2.99
Retailer: Amazon
Total Price: $26.13
Average Price: $3.73

---
Books Finished This Week: 0

---
Books Currently Reading: 7

Title: Blink Once
Author: Cylin Busby
Date Added: July 22, 2016
Date Started: September 15, 2017
Media: Hardback (Library)
Progress: 11%
I've had this book on my list and radar for a long time.  It's one of those mysteries that would be solved if only the main character was in a healthier state.  I suspect Olivia is a ghost, but there are a number of things that stand in the way of that theory.  One, the (partially?) paralyzed main character hears her mother talking to her and then hears a nurse mention the mother.  Of course they could all just be hallucinations or Olivia could be the only real one.  I guess I'll just have to keep reading and find out.
Title: The Metamorphosis and Other Stories
Author: Franz Kafka
Date Added: June 12, 2017
Date Started: September 14, 2017
I'm currently on the eponymous story, and it's hilariously absurd, but not in a way that's directly hilarious.  It's hilarious because no one is acting rationally in the least.  Gregor, the main character, wakes up one morning turned into a gigantic bug, and shenanigans ensue.  What amuses me is how he'll start thinking mundane things, as he's laying in his bed as some monstrous beetle, and at one point he even told the manager who came to inquire why he wasn't at work that he was going to be on the next train even though he's now a gigantic bug!  Sometimes the classics can be a bit dry and tedious, but this is anything but.  I can't wait to finish this and Kafka's other works, and I'll probably seek out some articles on the underlying meaning after I formulate some ideas myself.
Title: Death Note, Vol. 1: Boredom
Series Title: Death Note
Author: Tsugumi Oba
Date Added: January 7, 2017
Date Started: September 11, 2017
Media: Paperback (Library)
Progress: 67%
It remains a interesting focal point that Light is not a good person even as he does what he believes to be noble and terrible acts.  I'm unsure if the author wants you to throw your sympathies towards him or L, because I'm torn between not caring if he's caught and wanting him to continue his death crusade.
Title: Moon Called
Series Title: Mercy Thompson
Author: Patricia Briggs
Date Added: August 23, 2016
Date Started: September 6, 2017
Media: eBook/Kindle
Progress: 71%
I realized something about this book: I love the character of Mercy, but I dislike the world she's in.   She's the only character in the book I like, and a lot of them seem to be throwaway.  I was under the impression that Tony would have a bigger presence since he was introduced really early, not a romantic one, but something.  I know this is an extensive series, so I'm sure a lot of these people will reappear.  I know I'm not fond of the supernatural lore, but I need to figure out how to put it into words.  I know it started to bug me when she interacted with the vampires, but I can't quite nail down what bothered me about it and the rest of it.
I actually just recently discovered that "alpha wolf" theory is bullshit.  Like…it doesn't exist, or at least it doesn't exist in the way we think of it.  The guy who researched and created it actually recanted his idea about 20 years later, when he realized there wasn't some random high wolf, but rather parent wolves and their pups.  This throws a gigantic wrench in every single werewolf story every created hehe.  I actually like it, because it means that there are new, truer paradigms to explore, and I'm hoping writers start to do that.
Title: Hands, Kings, & City-States: Analyzing a World of Ice and Fire
Author: Steven Attewell
Date Added: May 12, 2016
Date Started: September 5, 2017
Media: eBook/Kindle
Percentage: 13%
It's interesting to be both reading a volume about the mundane nature of politics while concurrently listening to podcasts about mythical astrology, and they're both for the same narrative.  It speaks to the epicness of Martin's work.
Title: Master of Crows
Series Title: Master of Crows
Author: Grace Draven
Date Added: May 12, 2016
Date Started: August 31, 2017
Media: eBook/Kindle
Percentage: 73%
I'm reaching the three-quarters mark and I'm pretty sure something huge is about to go down.  I have no clue how it's going to end, though I know how I want it to end, and it's not just Martise and Silhara together.  I like when romances do that: make you yearn for more than just the obvious desire of the genre.
Title: Strange the Dreamer
Series Title: Strange the Dreamer
Author: Laini Taylor
Date Added: April 18, 2016
Date Started: August 26, 2017
Media: Physical/Hardback
Progress: 33%
I the more I read of this, the more the two halves of the story intertwine.  There's a similarity to Martin in how both sides are painted sympathetic, and I'm already seeing another layer of meaning to the title.  There is more than one dreamer.
---
Books Added to Goodreads TBR List This Week: 21

Title: John Dies at the End
Series Title: John Dies at the End
Author: David Wong
Date Added: September 13, 2017
Recommended By: N/A
Someone reminded me of this…now I can't remember whom.  I think it might have been Kim of By Hook or By Book.  Let me check…yes, it was!  She reviewed the third book in the series, and it reminded me to add the first.  I'd seen this years ago on Cracked, because David Wong is a writer on there, and he was talking about the book, but I never remembered to add it.  It's horror and comedy, and it'll probably both terrify and amuse me.
Title: Ultraviolet
Series Title: Ultraviolet
Author: R. J. Anderson
Date Added: September 13, 2017
Recommended By: Pretty Deadly Blog
I added this due to it being on a top ten list and the premise being about a girl who can apparently disintegrate people.  I remember there was a movie of the same title, though I'm hoping this has nothing to do with that, or it's a much better story (though I really shouldn't speak poorly of it based solely on the reviews I've heard).
Title: Fight Club
Author: Chuck Palahniuk
Date Added: September 13, 2017
Recommended By: N/A
I'm not going to bore you by quoting the movie's most famous line.  That's my first rule.  I know that the end is different from the film, and I'm interested in doing a comparison, as I like to do from time to time 😉  I'm surprised I haven't read this book yet though, since I've read some of the author's others.  I also really wish I knew how to pronounce his name.
Title: Curses
Author: Calvin Dean
Date Added: September 13, 2017
Recommended By: By Hook or By Book
Not my normal style, but it was recommended to me, and the least I can do is give it a try.  It's a supernatural mystery where the main character's pursuit of of his widowed neighbor is forestalled by a sexy and jealous ghost.  It sounds pretty riotous.
Title: Preacher, Volume 1: Gone to Texas
Series Title: Preacher
Author: Garth Ennis
Date Added: September 13, 2017
Recommended By: Virtuanaut
I'm so appreciative of Virtuanaut for reminding me about this graphic novel.  It's something I've wanted to read for a while, but like so many other books, I don't always remember to add them.  I'm sure what I've forgotten could fill its own library.  I know there's a show for this (or I think there is), but it's much more likely I'll read the graphic novel before I ever get to it.  I'm much slower with shows than I am with books.
Title: Deadly Class
Series Title: Deadly Class
Author: Rick Remender
Date Added: September 13,  2017
Recommended By: Virtuanaut
Recommended to me in the same breath? post? comment? eh…as Preacher.  It's about assassins, and I love almost anything to do with assassins.  It's really surprising I haven't played or watched Assassin's Creed yet, yes I'm aware.  I didn't say I was quick with things, did I?  My beloved paranormal romance novel is about an assassin who's really a dark angel, which I'm sure I've talked about ad nauseaum, and I'm pretty sure a particular fallen angel could moonlight as an assassin if he were so inclined.
Title: Thus Spoke Zarathustra
Author: Friedrich Nietzsche
Date Added: September 14, 2017
Recommended By: N/A
I've been listening to so many theory videos in addition to reading many articles of intellectual interest that if I don't take a note on where I get the idea to add a particular book, I'm just not going to remember it.  Someone mentioned this volume as the seminal work of the great nihilistic philosopher, and I've never read anything by him before.
Title: Burntown
Author: Jennifer McMahon
Date Added: September 14, 2017
Recommended By: By Hook or By Book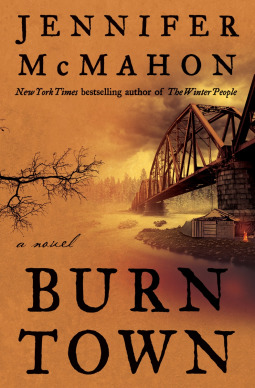 This seems like a strange, little novel about a machine that allows people to speak to loved ones long passed.  It was apparently stolen from Edison, which makes me sympathetic towards the characters already, since the so-called inventor was more of a prolific thief himself.  Not to say he wasn't intelligent, but he stood on the shoulders of giants and had no problem jamming his foot in their faces.
Title: Gyo
Series Title: Gyo
Author: Junji Ito
Date Added: September 14, 2017
Recommended By: Virtuanaut
I have never read a horror manga, so I'm overjoyed I found Virtuanaut's post about it, because, well, despite my self-proclaimed wuss puss status, I'm drawn to horror like a moth to the flame that will burn off its wings.  From what I'm reading of the blurb, evolution seems to be taking place in Okinawa as a legged fish crawls out of the sea, but something seems horribly wrong…
Title: The Adventures of Pinocchio
Author: Carlo Collodi
Date Added: September 14, 2017
Recommended By: Bookish Muggle
I know a little bit about the original story.  Like most fairy tales snatched by Disney, it's much darker than the House of Mouse presents.  I'm a bit annoyed at myself for not adding this soon.  I should just go through all the Disney animated movies so I can look for and add any relevant books.  I definitely need to read The Snow Queen, which I have in my Hans Christian Anderson compendium.
Title: Black Hammer , Vol 1: Secret Origins
Series Title: Black Hammer
Author: Jeff Lemire
Date Added: September 15, 2017
Recommended By: Jeowulf
The Shameful Narcissist Admits: It took me about five minutes to find the blog that my friend Jeowulf runs, and, for that, I am ashamed.  I know people and I know blogs, and sometimes the WordPress name and the blog name aren't the same thing.  Or maybe it's just the name I'm used to in chat.  I really wish WP would allow you to search by user name, or maybe it does, and I'm just inept at that as well hehe.  Anyway…I couldn't pass up this graphic novel recommendation about heroes who no longer are, but not because they lived long enough to become villains.  Rather they lived long enough to become obsolete.  Apparently, the world can evolve beyond heroes…or can it?
Title: All's Well That Ends Well
Author: William Shakespeare
Date Added: September 15, 2017
Recommended By: N/A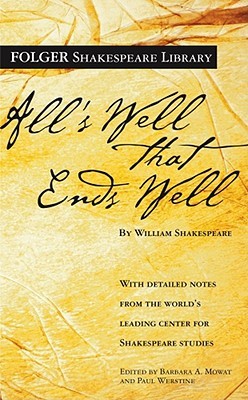 So the thing is I own all of the Bard's works, but initially I only had them on my TBR list as just that: Shakespeare's Collected Works.  Since I'm planning on reading a Shakespeare play between the other classics on my list, it just makes sense (and also pads my Read shelf) to have each one on the TBR list.  This is the first play in my Kindle compendium, and I'm just going to add them like that.  I'll also have to figure out how the hell I'm going to keep track of my progress percentage, since I have the full collection, and it just gives entire percentage.  I fear I shall have to use…MATH.
Title: Prometheus Rising
Author: Robert Anton Wilson
Date Added: September 15, 2017
Recommended By: Orchid's Lantern
I've been hearing a lot about Prometheus lately, since I've been listening to this fantastic ASOIAF theorist who talks about mythical astronomy and what might have caused the Long Night (hint: it's a meteor).  He's made me want to delve into Venusian symbology including of course Evening Star figures in order to garner more comparative material for that thing I talk about all the time (hint: it's Final Fantasy VII). 
The person who suggested this is someone whose writing is nothing less than phenomenal, and I feel we share similar ideas on metaphor, theme, and meaning.  This book is about how the human mind works, I'm guessing, in a more symbolic sense, and since I've recently read how it works in the structural sense, this will be a nice comparison.
Title: The First Fifteen Lives of Harry August
Author: Claire North
Date Added: September 15, 2017
Recommended By: Inkbiotic
The first thing I thought when I saw this title was, "Does a Harry August lead to a Bald September," and then I threw myself down the stairs in PUNishment.  To whiplash switch to a more serious and nostalgic mode, the premise of this book reminds me of what I believed as a child before the notion of Heaven and Hell was forced through: that after death, you just started over.  I'd wind up a baby again (in my mind) to the  same parents, because everything just plays on repeat.  I also thought that after you died you became an angel.  That's…not quite how that works, but I love stories about numerous lives.  It reminds me of the video for the song "I Don't Want to Wait" by Paula Cole whom my 90s heart still loves.
Title: The Prophet of Yonwood
Series Title: The Book of Ember
Author: Jeanne DuPrau
Date Added: September 17, 2017
Recommended By: N/A
The third book in The Book of Ember Series.  I usually add them one at a time, but since I bought the set, I had to add it since it's now on my physical shelf.  The cover of this prequel does confirm what I thought might be the disaster, so it's a bit spoilery I guess.  My only issue is I don't think nuclear fallout would clear in just 200 years, but I could be wrong.
Title: The Diamond of Darkhold
Series Title: The Book of Ember
Author: Jeanne DuPrau
Date Added: September 17, 2017
Recommended By: N/A
The last Book of Ember.  No real spoilers on the cover, at least not as far as I know.  It might spoil something after I read the second or third book, but for right now it's just a big shiny object.
Title: City of Embers
Series Title: Matched
Author: Cassandra Clare
Date Added: September 17, 2017
Recommended By: N/A
I found this when I was looking for all of the books in The Book of Ember Series, and I'm just breaking all of the rules now.  I already have Clare on my TBR list, and I usually only have one book per author unless I own the book, but this sounded really interesting.  The main character is a soldier in the war with mankind, but he's dating a human girl.  That's…brutal.  It would be like Sephiroth pursuing Aeris, the last Cetra and the only being on the Planet who can seal away or (arguably) destroy Jenova, while he's still trying to become a god and usurp the rule of Gaia while under its control.  That would be a ridiculous story to write.  There'd be all this angst, impossible choice, drama, and someone should definitely write it (if they haven't already).
Title: Gather the Daughters
Author: Jennie Melamed
Date Added: September 18, 2017
Recommended By: Cupcakes and Machetes
I almost didn't add this, because the premise is so fucked up.  It's post-apocalyptic/dystopian, but not a damn thing like any of the YA books I've read in that genre.  It has a Handmaid's Tale meets Lord of the Flies vibe to it ramped up beyond eleven.
Title: What Happened
Author: Hillary Rodham Clinton
Date Added: September 19, 2017
Recommended By: N/A
Not that I have to justify, but I'm interested, especially since most of the vitriol I hear about it is from men.
Title: What If?  Serious Scientific Answers to Absurd Hypothetical Questions
Author: Randall Munroe
Date Added: September 20, 2017
Recommended By: RTR Reviews
The "Recommended By" link goes to the audio book, which Wil Wheaton narrates, though I'm probably just going to read it.  This is not a slight against WW whom I never understood the hatred for on TNG, but I only listen to audio books of things I've read before.  I could see listening to it afterwards to experience the effect.
Title: The Myth of Sisyphus and Other Essays
Author: Alfred Camus
Date Added: September 20, 2017
Recommended By: Wisecrack!
This recommended link goes to YouTube Channel Wisecrack!'s theory video on Rick and Morty, one of the many they have that I've been listening to diligently for the past few days.  They discuss the philosophy and nihilism of the show and have referred to this author quite a few times.  Since I seem to be a on a philosophy/nihilism/psychology kick, I figured I'd add this to the pile of which I added a shit ton of books this week.
Total Books on Goodreads TBR List: 520
I forgot to mark the total and change in total down for the past few weeks, so I have no idea what the difference between today and last week's is.
---
Fanfictions Currently Reading: 1
Title: I Will Call You Home: A Recounting of the Fifth Blight
Fandom: Dragon Age/Dragon Age: Origins
Pairing: Leliana & Various
Author: AthenaTseta
Date Started: March 16, 2017
Progress: Chapter 33
Where the author really shines is in her riveting portrayals of conflict, not battle per se (which she's admitted she's not overly fond of writing), but conflict between two people.  I'm glued to every word.  There's an excellent example in the latest read chapter between Reyna and a templar, and I'm quite impressed with how she subtly mentions the concept of cognitive dissonance then proceeds to show it with that full blown bigotry.
---
Fanfictions On Hold: 2
Title: I'm the Darkness, You're the Starlight
Fandom: Final Fantasy VI
Pairing: Celes Chere & Setzer Gabbiani
Author: runicmagitek
Date Started: June 19, 2016
Last Update: February 18, 2017
Latest Chapter: Chapter 18
Title: The Broken Orrery
Fandom: Final Fantasy VII
Pairing: Sephiroth & Aeris
Author: CymbelinesHalo
Date Started:  April 1, 2015
Last Update: August 1, 2016
Latest Chapter: Chapter 39
---
What are you currently reading and/or what's on your radar to read next?  What would you recommend based on my current and recently added?  As always I look forward to your comments and suggestions!
<–The State of the Reader: 9/13/17          The State of the Reader: 9/27/17–>
Save
Save
Save
Save
Save
Save
Save
Save
Save
Save