<–The State of the Writer: 9/17/17          The State of the Writer: 10/1/17–>
A weekly post updated every Sunday discussing my current writing projects and where I stand with them.  This will include (but not be limited to) any and all work(s) in progress (WIPs) be they creative writing, essays/analyses, and reviews.  Additionally, this post will showcase what writing projects I've completed in the past week as a sort of weekly roundup, as I've seen other cooler bloggers do.
---
Finished This Week: 1
Project: Book Review
Title: A Court of Wings and Ruin
Author: Sarah J. Maas
Date Posted: September 21, 2017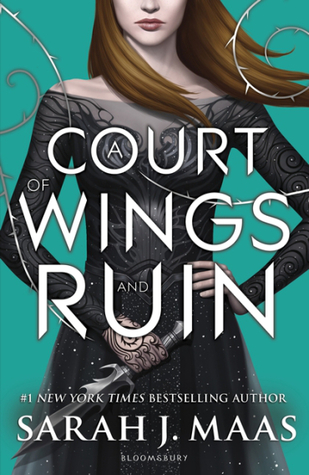 I'll hopefully be adding audio to this an my other book reviews soon.  I have one recorded for Gaslight Hades, but I need to edit it.  I'll obviously have to figure out a schedule for doing this as well, but I will say the recording process is enjoyable.
---
Project: Story
Title: The Broken Rose
Genre: Paranormal Romance
Type: Fanfiction (FFVII) Novel
Current Word Count: 260,329
Prior Word Count: 260,062
Word Difference: +267
Status: Editing/Planning Revision
Progress: First edit of Chapter 11
The above picture has pretty much been me for the past week, sipping coffee, taking notes…thinking, which is always a dangerous thing.  Even though I write fantasy, I'm actually quite a bit of a realist, which isn't really that anathema.  Fantasy worlds are only fantasy to us; they're quite real to their inhabitants, and one of the things that's always made Final Fantasy VII stand out is how closely it aligns to our own world.  With taking place in an analogue for New York City, focusing on our abuse of the Earth/Planet, delving into bioethics and warfare, and the subtext of man's hubris to name a paltry few.
I wrote The Broken Rose to be a realistic narrative about the aftermath of unspeakable abuse, and I used/borrowed the fantasy elements of the game to extend and increase the metaphor to horrific lengths.  I wanted to attempt to make the unimaginable imaginable in terms of having a character who couldn't die/was constantly brought back (for reasons that I explain later) and who was horrendously abused for over a century with no hope of escape until she's rescued by her once murderer.  I didn't do this for the shock value, nor did I do it for the irony (though I'll admit that's one of the factors I love about the Aeriseph pairing), but rather to better show how all victims of such assault should be treated.  Of course Aeris's situation after she's found by Sephiroth is beyond ideal in terms of status and resources, but the mental, emotional, and psychological support don't have to be, and, as mentioned before, this story was supposed to be a short precursor/practice for the original novel I'm planning to write during this year's NaNoWriMo (friend me if you're on the site!).
The problem is while I both insinuated and directly tackle some pretty horrific things, in many ways I equally sugarcoated more.  My realistic/logical brain kept needling me with this until my fingers were afire with writing out potential, more realistic situations and scenarios, and I'll tell you right now…they're not pretty.  It's much more raw and much more real though the main plot of the story doesn't change, just the details around it; however, I believe these details are important to fully show what poor Aeris goes through and is up against.
It was while I was editing Chapter 11, the second "letter" chapter that these thoughts really came to fruition, and I'm glad they did before Chapter 12 where something major and, arguably, the most controversial plot point of the story occurs.  Because I'm a "bottom up" writer in terms of the crafting (in terms of inception, I can and have thought of the ends of stories and how I'll get there, but I have to write in order), I have to have the foundation of what I'm going to say before I say it so I know how to say it (what to potentially imply without giving away and whatnot), and with that being stated, I've come to a bit of a crossroads.
Do I:
Continue with The Broken Rose as it is; edit and post Chapter 11 and work on changing/adding the more explicit details in prior posted chapters to update later?

Go back and update the earlier chapters and repost them with a beginning author's note to inform why they're being reposted and any additional necessary warnings?
I have to tell you…I'm learning towards the latter.  I have this sense of uncompletion, and it's bugging the hell out of me.  Of course I think about this a month and a half before the entire project goes on hiatus, and I attempt to write an original novel for NaNoWriMo, which I'm going to have to spend time prepping for in October so I'm ready for November.
So that's where I'm at with this project.  Now, you will not be required to reread the earlier chapters to understand the rest of it if you've already done so, and you can just continue on with Chapter 11 when I post it.  I'm also not entirely rewriting chapters (or I'm not planning to); I'm adding more details to flesh out more about Aeris's harrowing time, making the paradigm of hurt/comfort and showing the lengths Sephiroth will go to for her even more profound.
I do apologize if you were waiting for/looking forward to Chapter 11.  It's going to be a bit longer on that now of course, but I'll keep you updated with where I am and (mostly) what I'm doing with the story.  Though I don't want to say I live for your disappointment…
…the fact that anyone is anguished because they want to read my work makes me feel its even more worthwhile to work on 🙂
Quote: My general promises all the men living who hurt me will have their due.  Then something dark fills his emerald eyes.  It's like that mist that we both carry, but he doesn't want to look through his own.  He shuts them fast whenever that gathers to dispel it across the light, but I reach for it because it's a promise that what happened to me wasn't right.
---
Project: Book Review
Title: Locke & Key, Vol 1: Welcome to Lovecraft
Authors: Joe Hill & Gabriel Rodriguez
Current Word Count: 92
Status: Drafting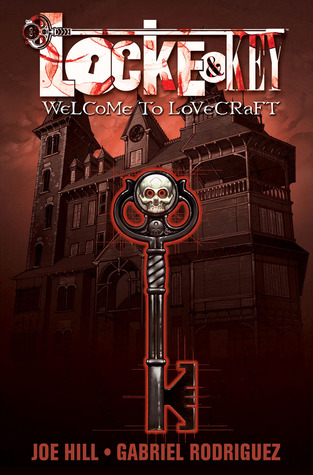 I really haven't started this; I've only set it up.  I'm not imagining it taking a long time to write up a review, and I should have it done before the end of the week.
Project: Book Reviews
Title: Various
Status: Upcoming
Just on review added this week:
Death Note, Vol 1: Boredom by Tsugumi Ohba & Takeshi Obata – I'm definitely continuing this series.  It's so…interesting.  I've never read a story where the main character is so reprehensible in their righteousness.  Light actually thinks he's going to become a god of a utopia he's going to create, and Ryuk, the shinigami's observational role in it is fascinating.  Light is pretty much just a specimen to him, an entertaining specimen, but one nonetheless, like a really interesting bug.  The story really seems to be a game of cat and mouse between Light and L, and it's less about rooting for one particular character and more about watching it all play out just like Ryuk.  The narrative essentially puts the reader into the same role as the shinigami, and that's all I'm going to say, because I'm starting to review/analyze it right here lol.
---
Project: Game Review
Title: SOMA
Developer:  Frictional Games
Let's Player: ChristopherOdd
Current Word Count: 5694
Prior Word Count: 4957
Word Difference: +737
Status: Drafting
I finally finished summarizing the story, and I posted a link to Chris Odd's last video, because the end of SOMA is absolutely gutting.  The analysis is up next, but before that I need to do a little bit of reading.  In my internet wanderings, I came across quite a lot of analyses and comparatives on this game, and some of the latter has given me food for thought and stories to read.   Either from the Reddit thread I found or the Defense of the WAU essay discovered through that, I need to…
Read Peter Watts' Blindsight and Malak

Look up the Greek letters for the names of the Sites and their symbolic significance.
…before I do my analysis.  This is probably going to be over 10k words, especially considering it took me more than 5500 to just summarize the story, which I might use to update the SOMA wiki if I'm so inclined.
---
Blog Updates
I'm going to use this space to talk about blog updates, since I think it will help keep me on the ball with them similar to my Weekly Status posts.  There's another huge blog project I want to start working on, and people in the know about it are already in the know, but I want to make sure my first house is clean before I build a new one, you know?  Updating this blog is a long term project that's going to occur over the space of several weeks if not months.  So with that being said.
Updates Finished This Past Week:
Picked a new default font d9d9d9 (a light grey) with the help of all of you 🙂

Cleaned up/organized the front page's main menu; specifically:

Consolidated and removed page links to leave only the follow – About the Shameful Narcissist, Contact, Fanfictions, Final Fantasy Friday, Essays, Poetry, Review, Visual Media.  There is an Archive page link planned…once I have time to work on an Archive page link that is.

Removed direct links to posts for all except for Reviews.  Links now go to pages, which show all of the associated links.  I just think this looks neater instead of attempting to scroll through what could be a very extensive menu (as is still the case with Reviews, which will talk about right now)
Updates Planned This Upcoming Week:
Reviews Page menu link – Like the others, I need to remove the direct links to each book review.  It makes so much more sense to link to just the pages which have all of the reviews available with their links.

Update default font to d9d9d9 – so I don't have to keep doing it manually on my posts.  CSS programing here I come!

Update About the Shameful Narcissist – It's been a while, and I should really review this at least once a year.

Update Contact – same as above
There are a lot more updates that are needed, but I'm trying to break the issues down piecemeal instead of tackling the beast all at once.
---
What are you currently working on?  Is it a creative writing project, essay, review, or something else?  Have you just started something new or are you wrapping up a long term project?
<–The State of the Writer: 9/17/17          The State of the Writer: 10/1/17–>
Save
Save
Save