<–The State of the Reader: 10/4/17          The State of the Reader: 10/18/17–>
A weekly post updated every Wednesday detailing my current reading projects and where I am with them in addition to what new titles I've added to my to-read list.  Title links go to Goodreads to make it easier for interested parties to add any books that might strike their fancy.  I attempt to use the covers for the edition I'm reading, and I'll mention if this is not the case.  If you have a Goodreads account feel free to friend me!  I'd love to see what you're reading and/or planning to read.
---
Samples Read This Week
---
Books Purchased This Week: 3

Title: The Stillness of the Sky
Series Title: Flipped Fairy Tale
Author: Starla Huchton
Date Added: August 16, 2017
Date Purchased: October 3, 2017
Media: eBook/Kindle
Price: $2.99
Retailer: Amazon
Title: The Boy Who Drew Monsters
Author: Keith Donohue
Date Added: August 17, 2017
Date Purchased: October 7, 2017
Media: eBook/Kindle
Price: $3.99
Retailer: Amazon
Title: Branded
Series Title: Fall of Angels
Author: Keary Taylor
Date Added: October 4, 2017
Date Purchased: October 11, 2017
Media: eBook/Kindle
Price: $0.00
Retailer: Amazon
Total Price: $6.98
Average Price: $2.33
---
Books Finished This Week: 1
Title: Promethea, Vol. 1
Series Title: Promethea
Author: Alan Moore
Date Added: March 8, 2014
Date Started: September 24, 2017
Date Finished: October 8, 2017
Reading Duration: 14 day
Media: Paperback (Library)
I almost forgot I finished this this week!  I only remembered when I went to update my progress, but there was no progress to update on Goodreads, because of that.  Well…I'd been promised that I'd run headfirst into the Qabalistic symbolism, and holy shit did I.  My second to last reading session I spent about an hour on this website talking about the 32nd path of the Tree of Life (which connects Malkuth to Yesod) in addition to pulling down my copy of The Mystical Qabalah (which I had to hunt for.  It was on the very top of my bookshelf…right next to Sephiroth haha, sorry, I can't help my Qabalah reference humor) to have it close by for reference.  I also think I figured out the Tree of Life's connection with the ankh, though it's tenuous at best and probably about as solid as my ideas about it and Jacob's Ladder.  The caduceus; however, is pretty well established, and it's why Promethea carries one as seen on the cover.
Promethea, as a concept/idea made flesh, originates from what's called the immateria, manifesting from mind to matter.  At one point Sophie (the main character) says that "the immateria is like The Promised Land," and I just can't.  I am going to have a field day with this in terms of not only the shared Final Fantasy VII references, but tarot symbolism as well.  I want to flip through the graphic novel at least once more before I return it to the library.  I also think this is going to be a purchase, because I want a copy of for my own.  It, of course, goes without saying that I'll continue the series.
---
Books DNF This Week: 1

Title: Hunting for Spring
Series Title: Philadelphia Coven Chronicles
Author: Katherine McIntyre
Date Added: January 13, 2016
Date Started: October 2, 2017
Date DNF: October 8, 2017
Reading Duration: 6 days
Percentage Read: 23%
Media: eBook/Kindle
I'm so picky picky about my urban fantasy.  The funniest thing is I'm currently betaing another book for KM that's an urban fantasy as well, and I absolutely adore it.  Who knows.  I just wasn't connecting with the characters for some reason, but it's not because they weren't good characters.  Brenna is a spitfire and Conor is like a sad puppy (which is kind of a hilarious description, given that he rescues a sad puppy in the beginning of the book), but there's more than just an opposites attract to the two of them.  While there's chemistry, the novel's focus isn't on that but rather on the duo catching the source of wight attacks (Night's King anyone?), who's also stolen something very important from Brenna.
---
Books Currently Reading: 7

Title: Heartborn
Series Title: Shattered Skies
Author: Terry Maggert
Date Added: July 3, 2017
Date Started: October 9, 2017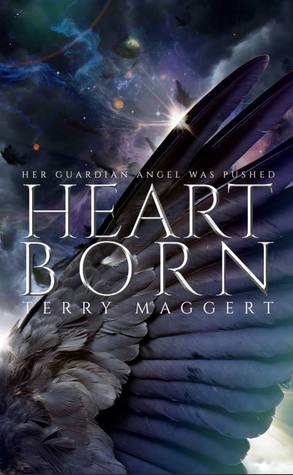 Media: eBook/Kindle
Progress: 9%
In case the cover didn't inform you, this is a paranormal romance about angels.  Something really cool, but horrifying, happens in the first chapter, and later we see how sweet the main female character is as a sort of juxtaposition perhaps.  I can't wait to see what happens when the two of them get together.
Title: Death Note, Vol. 2: Confluence
Series Title: Death Note
Author: Tsugumi Oba
Date Added: September 23, 2017
Date Started: October 8, 2017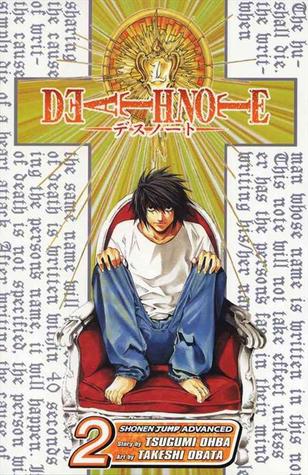 Media: Paperback (Library)
Progress: 24%
Almost forgot about this one, too.  Geez…I'm tired and didn't add information when the update occurred this week.  Things are going to change a bit here, because the way I'm doing this weekly post right now is too overwhelming, but I'll discuss that later.
I love this manga series, and I'm curious if the anime does it justice.  Light is becoming even more of a villain protagonist as he takes on more and more traits of a sociopath.  One of the people he killed actually bothered me, and it was appropriately the first tie an emotional response was shown in another character.  Prior, while we see horror and shock, it's more of the "holy shit, someone is killing all these people!" variety.  It is fascinating to watch Light find more ways to use the Death Note (ways not even Ryuk has figured out…which is interesting and horrifying), and I wonder if L realizes he's dealing with supernatural powers yet (I'm also wondering if L is Light's "opposite" twin.  I don't have any backing for this besides his alias being the same letter Light's name starts with.  I just…wonder).
Title: The Daemoniac
Series Title: A Dominion Mystery
Author: Kat Ross
Date Added: October 13, 2016
Date Started: September 28, 2017
Media: eBook/Kindle
Progress: 35%
The game is certainly afoot!  This book is #0.5 in the series, which suggests the first book was written before it (since you don't typically number in the halves unless you're writing in between something).  I'm wondering if I'll like Myrtle, Harry's sister, as much as I do her.  While the younger Miss Pell professes to not being as keen a mind as her Sherlockian sibling, she seems perfectly able to pull the semblance of it off.
Title: Blink Once
Author: Cylin Busby
Date Added: July 22, 2016
Date Started: September 15, 2017
Media: Hardback (Library)
Progress: 59%
Something weird is going on with this, but I can't figure out what.  Olivia never shows up when anyone else is around, but I know she exists or existed since her mother comes to the hospital, which means she has to be alive in some capacity.  You don't visit the hospital to mourn the dead.  My prevailing theory is that she's in a coma, and West is seeing her "ghost/spirit," but that doesn't explain how she can put him into his wheelchair and roll him down to the TV room, unless those situations are part of his own elaborate dreams/hallucinations.
Title: The Metamorphosis and Other Stories
Author: Franz Kafka
Date Added: June 12, 2017
Date Started: September 14, 2017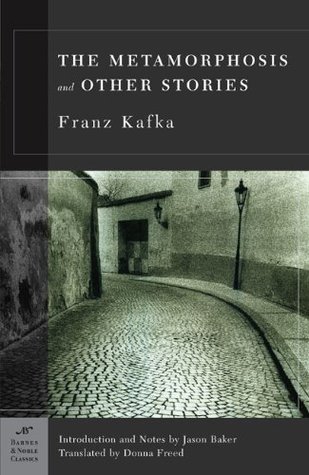 Media: Paperback
Progress: 32%
I finished The Metamorphosis, and I have quite a bit to say about it.  Kafka's writing is so surreal and almost dreamlike.  Things happen that are (of course) out of the realm of reality or sometimes just a bit off, but while people might treat a happenstance like their son or sibling turning to a giant bug as terrible, it's seen as more of an unfortunate inconvenience to the family.  In Judgment the father was so erratic and nonsensical, but the son didn't point this out; it was just accepted behavior.  It's as though Kafka writes in a world that's slightly askew to our own.  It's not quite bizarro, but it's definitely bizarre.
Title: Hands, Kings, & City-States: Analyzing a World of Ice and Fire
Author: Steven Attewell
Date Added: May 12, 2016
Date Started: September 5, 2017
Media: eBook/Kindle
Percentage: 25%
Tick off another percentage.  This is slow reading, not because I'm uninterested.  Attewell thoroughly breaks down the interworkings of Westeros's feudal government and references numerous relevant works like the writing of Machiavelli that a quick reading just isn't possible.  Though this is obviously a fictional/fantastic government, Martin crafted it based on true feudalism, sparing no detail for his world building.
Title: Strange the Dreamer
Series Title: Strange the Dreamer
Author: Laini Taylor
Date Added: April 18, 2016
Date Started: August 26, 2017
Media: Physical/Hardback
Progress: 48%
I went back and reread the prologue to this after I read a chapter tonight, because I have some ideas in my head about that.  I'm wondering if Taylor is pulling a bait and switch (for lack of a better term), and though the happenings are under the Prologue, if what occurs isn't actually in the future.  She clearly gives the month and date, and I recall reading a date in the main body of the story, but I'd have to locate that information.
---
Books Added to Goodreads TBR List This Week: 7

Title: Druids, Gods & Heroes from Celtic Mythology
Series Title: The World Mythology
Author: Anne Ross
Date Added: October 5, 2017
Recommended By: Eyes of Seraphim
You know a book is old when the picture of the cover is literally a picture of the cover.  I was listening to a video on YouTube that attempted to divine why Irish Mythology wasn't as well known as others.  While Classical Mythology is the most popular, most people still have some passing knowledge of Egyptian, Norse, and others.  Hell, there's even a comic book pantheon devoted to Norse (oh hai Loki ♥).  According to the linked video, Irish Mythology doesn't have a definite "starting point" aka creation myth, and the magic just seems to happen haphazardly.  I know a little bit about it.  I'm familiar with Cú Chulainn, though I couldn't tell you any specific stories about him.  He's an incarnation of the god Lugh, whom I read a story about way back in high school called Riders of the Sidhe.  Ahahaha, I guess I do know about Irish Mythology after all; I just didn't know that I know hehe.  It's also often lumped in with Celtic Mythology  Riders has been on my to-reread list for years now.  It's the first book in a trilogy retelling of Celtic legend.
So, listening to the video prompted me to look for books on Irish Mythology, and this one was recommended by one of my Irish/Scottish go tos and IRL friend.  The next four books are all Irish Mythology compendiums, recommended by my other go to for mythology and religious symbolism.
Title: On the Edge of a Dream: The Women of Celtic Myth and Legend
Author: Jennifer Heath
Date Added: October 5, 2017
Recommended By: Other
A goddess centered book on Irish/Celtic Mythology.
Title: Mythologies
Author: W. B. Yeats
Date Added: October 5, 2017
Recommended By: Other
I was pretty stoked to see one of the recommendations was by my favorite poet and probably favorite male mystic.
Title: Myths and Folklore of Ireland
Author: Jeremiah Curtain
Date Added: October 5, 2017
Recommended By: Other
I should mention that my recommending friend also expressed some surprise that she initially didn't know any good Irish Mythology books off the top of her head, and she actually added some of the ones she recommended to me to her own wish list.  FYI – If you ever want to buy me a present, give me books or give me the means to obtain books.
Title: Ireland's Immortals: A History of the Gods of Irish Myth
Author: Mark Williams
Date Added: October 5, 2017
Recommended By: Other
Of course Morrigan is from Irish Mythology!  See, I know it, but I just don't know I know it.
Title: Manga Classics: The Stories of Edgar Allen Poe
Series Title: Manga Classics
Author: Stacy King
Date Added: October 9, 2017
Recommended By: Touch My Spine Book Reviews
While I want to read the original stories before the graphic novel versions, I couldn't pass up adding this.  There's a bunch in the series including Sense and Sensibility, Les Mis, which I'm very interested in, Great Expectations, and more.  I've never read Jane Austen, so I might do the same thing I'm planning with Poe, and read the original classics first.
Title: Wytches, Volume 1
Series Title: Wytches
Author: Scott Snyder
Date Added: October 9, 2017
Recommended By: Ignited Moth
The review on IM's page is a bit bare bones, because saying too much will give it a way.  The blurb on Goodreads doesn't offer much more other than to say that what you think you know about witches is wrong.
Total Books on Goodreads TBR List: 535
Difference from Last Week: +5
---
Fanfictions Currently Reading: 1
Title: I Will Call You Home: A Recounting of the Fifth Blight
Fandom: Dragon Age/Dragon Age: Origins
Pairing: Leliana & Various
Author: AthenaTseta
Date Started: March 16, 2017
Progress: Chapter 37
There is much to be said about the power of dreams ;_;
---
Fanfictions Added This Week: 0

---
Fanfictions On Hold: 2
Title: I'm the Darkness, You're the Starlight
Fandom: Final Fantasy VI
Pairing: Celes Chere & Setzer Gabbiani
Author: runicmagitek
Date Started: June 19, 2016
Last Update: February 18, 2017
Latest Chapter: Chapter 18
Title: The Broken Orrery
Fandom: Final Fantasy VII
Pairing: Sephiroth & Aeris
Author: CymbelinesHalo
Date Started:  April 1, 2015
Last Update: August 1, 2016
Latest Chapter: Chapter 39
---
What are you currently reading and/or what's on your radar to read next?  What would you recommend based on my current and recently added?  As always I look forward to your comments and suggestions!
<–The State of the Reader: 10/4/17          The State of the Reader: 10/18/17–>
Save
Save
Save
Save
Save
Save
Save
Save