<–The State of the Reader: 10/18/17          The State of the Reader: 12/6/17–>
---
Books Purchased This Week: 2

Title: Icefall
Series Title: The Clearsky Chronicles
Authors: Walt Stone & Mica Stone
Date Added: August 31, 2017
Date Purchased: October 19, 2017
Media: eBook/Kindle
Price: $1.99
Retailer: Amazon
Title: The Thirteenth Gate
Series Title: Dominion Mysteries
Author: Kat Ross
Date Added: October 25, 2017
Date Purchased: October 25, 2017
Media: eBook/Kindle
Price: $2.99
Retailer: Amazon
An easy buy after finishing The Daemonaic.  I thoroughly enjoyed the first book, and the prospects for this one look good, too.
Total Price: $4.98
Average Price: $2.49
---
Books Finished This Week: 4

Title: Death Note, Vol. 2: Confluence
Series Title: Death Note
Author: Tsugumi Oba
Date Added: September 23, 2017
Date Started: October 8, 2017
Date Finished: October 21, 2017
Reading Duration: 13 days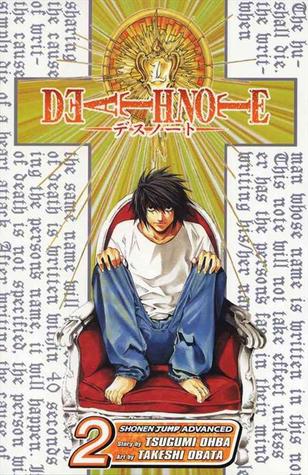 Media: Paperback (Library)
This volume focused more on the enigmatic L, which makes sense since the first volume did an excellent job establishing the rules of the Death Note and how it works.  Confluence stayed true to its title showing the merger of numerous factors and how the two rivals L and Light move closer together though they don't yet know it.  What strikes me most about this series is how young they both are.  L looks like a messy teenager with gigantic eyes rimmed in either eyeliner or the need for sleep.  I'm honestly not sure which it is, though artistically, it looks more like the former.  Though Light definitely displays traits of a cold, calculating sociopath, catching him seems more like a game or diversion to L, as opposed to the polices' reasons i.e. to stop a dangerous criminal.  I'm hoping the next book is available for pickup by the time I need to go back to library (spoiler alert: it was).
Title: Blink Once
Author: Cylin Busby
Date Added: July 22, 2016
Date Started: September 15, 2017
Date Finished: October 21, 2017
Reading Duration: 36 days
Media: Hardback (Library)
I don't think the ending of this book could have been more satisfying, and this is the type of book that must have a satisfying ending otherwise everything falls apart (I'm looking at you Never Never...).  While it does force you to consider how expansive the human consciousness is, it's not unrealistic to the point of breaking the suspension of disbelief, nor is it wholly unbelievable in real world terms.  The more I think about it, the more I love how Busby handled this subject matter.
Title: The People of Sparks
Series Title: The Book of Ember
Author: Jeanne DuPrau
Date Added: September 12, 2017
Date Started: October 22, 2017
Date Finished: October 23, 2017
Reading Duration: 1 day
Media: Paperback
I just couldn't put this one down.  One, it's mid-grade so very easy to read, and two, the story is compelling and dynamic.  There were no boring or filler chapters, and everything that happened was interesting.  I'm trying to figure out if the gripes I have with it are with the way its written or with the people of Sparks themselves, because omg did they piss me off.  My guess is this is what the author was going for, but there are potential issues with their portrayal and certain things about the world as it current is.
Title: The Daemoniac
Series Title: A Dominion Mystery
Author: Kat Ross
Date Added: October 13, 2016
Date Started: September 28, 2017
Date Finished: October 25, 2017
Reading Duration: 27 days
Media: eBook/Kindle
I loved this book.  There was never a dull moment; the characters were all well written, unique, and didn't descend into trite stereotypes despite the author clearly taking great inspiration from Sherlock Holmes.  The author of that famous series is even featured in this novel as Harry's uncle, and it seems as though Ross has made the Pell sister dynamic similar to the one between the Holmes' brothers (at least from what I've seen on the modern BBC edition).  I did eventually have some trouble keeping certain characters straight, and while the end was satisfying and well explained, I struggled a bit to remember the notoriety of James Moran, which is a shame since he's clearly supposed to represent the infamous Moriarty.  I'm curious whether or not this tale is a parallel to any of Sir Arthur Conan Doyle's stories, and it'll be interesting to pick up the specific elements Ross used when I finally do read them.
---
Books Currently Reading: 5

Title: Low, Vol.1: The Delirium of Hope
Series Title: Low
Author: Rick Remender & Greg Toccini
Date Added: September 4, 2017
Date Started: October 25, 2017
Media: Paperback (Library)
Progress: 17%
The theme of this week must be nihilism, which keeps popping up probably because it's one of the focuses of the essay I'm working on.  The author's note in the beginning speaks to Remender's own upon discovering the sun will super nova one day, scorching the earth beyond recognition (if humanity hasn't already).  If we haven't discovered a new home amongst the stars by then (or possibly a way to stop it), our species will be rendered extinct, and though of course this day is billions of years away, it still reminds you that everything is temporary and nothing will last.  If that's not a recipe for nihilism, I don't know what is.  Of course the ephemeral qualities of the universe could imbue it with meaning to some, though when one thinks of the nature of memory and how there needs to be someone around to remember, this argument falls apart.
Low is about the sun going super nova far sooner than expected, and humanity taking refuge beneath the waves, while sending probes out into space to search for a new home.  It has more of a Rapture (BioShock) vibe to it insofar as there's a city under the sea (seemingly not as corrupt) as opposed to SOMA, a derelict facility.   The first volume already had huge implications for the main characters, so it's off to a good start.
Title: The Bonesetter's Daughter
Author: Amy Tan
Date Added: August 16, 2012
Date Started: October 19, 2017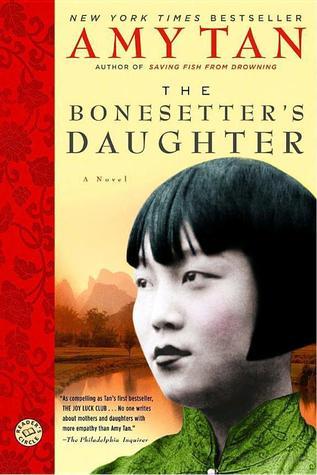 Media: eBook/Kindle
Progress: 23%
It's been years since I've read an Amy Tan novel.  She was one of my go-to authors for a long time, and her books have tremendous reread value.  She's an expert at weaving themes together, and I love what she's doing with the idea of silence.
Title: The Metamorphosis and Other Stories
Author: Franz Kafka
Date Added: June 12, 2017
Date Started: September 14, 2017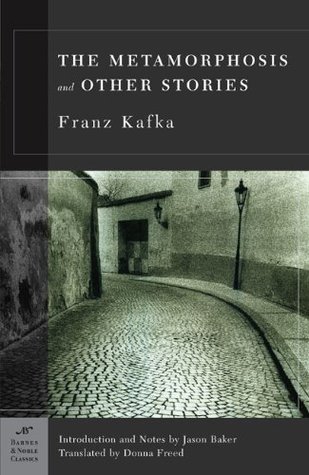 Media: Paperback
Progress: 47%
I'm absolutely riveted by "In the Penal Colony" right now.  There is definite themes of alienation and injustice in all of Kafka's stories.
Title: Hands, Kings, & City-States: Analyzing a World of Ice and Fire
Author: Steven Attewell
Date Added: May 12, 2016
Date Started: September 5, 2017
Media: eBook/Kindle
Percentage: 34%
This book could have the alternative title "Lessons on Governing."  Even though it's about fictional systems, Attewell is using real world examples of comparison, and Martin was no fool in showing action and result.
Title: Strange the Dreamer
Series Title: Strange the Dreamer
Author: Laini Taylor
Date Added: April 18, 2016
Date Started: August 26, 2017
Media: Physical/Hardback
Progress: 58%
In a way the main characters of both sides have met.  It's going to be interesting reviewing this book.  Anything I say will be spoilerific since the blurb gives you so little.  There is both horror and beauty in it, nor does either side hold all the claims to vengeance and fury.
---
Books Added to Goodreads TBR List This Week

Total Books on Goodreads TBR List: 541
Difference from Last Week: 0
---
Fanfictions Currently Reading: 1
Title: I Will Call You Home: A Recounting of the Fifth Blight
Fandom: Dragon Age/Dragon Age: Origins
Pairing: Leliana & Various
Author: AthenaTseta
Date Started: March 16, 2017
Progress: Chapter 39
I had a conversation with the author about certain character changes she did for the betterment of the story, and I couldn't agree more.  If you decide to read this, and you're more familiar with Dragon Age than I am, I'm sure you'll notice the slight variation in Alistair.  I like that while he retains his signature silliness and bantering nature for the most part, serious situations bring out a more realistic attitude.  There is always something that will sober the most jovial.
Title: I'm the Darkness, You're the Starlight
Fandom: Final Fantasy VI
Pairing: Celes Chere & Setzer Gabbiani
Author: runicmagitek
Date Started: June 19, 2016
Progress: Chapter 18
She updated!  I haven't had time to read it yet, but I want to do it before the week ends so I don't fall behind.
---
Fanfictions Added This Week: 0

---
Fanfictions On Hold: 1
Title: The Broken Orrery
Fandom: Final Fantasy VII
Pairing: Sephiroth & Aeris
Author: CymbelinesHalo
Date Started:  April 1, 2015
Last Update: August 1, 2016
Latest Chapter: Chapter 39
---
What are you currently reading and/or what's on your radar to read next?  What would you recommend based on my current and recently added?  As always I look forward to your comments and suggestions!
<–The State of the Reader: 10/18/17          The State of the Reader: 12/6/17–>
Save
Save
Save
Save
Save
Save