<–The State of the Writer: 12/17/17          The State of the Writer: 1/14/18–>
---
Finished Projects: 4
Project: Recipe
Title: Chocolate Chip Cookies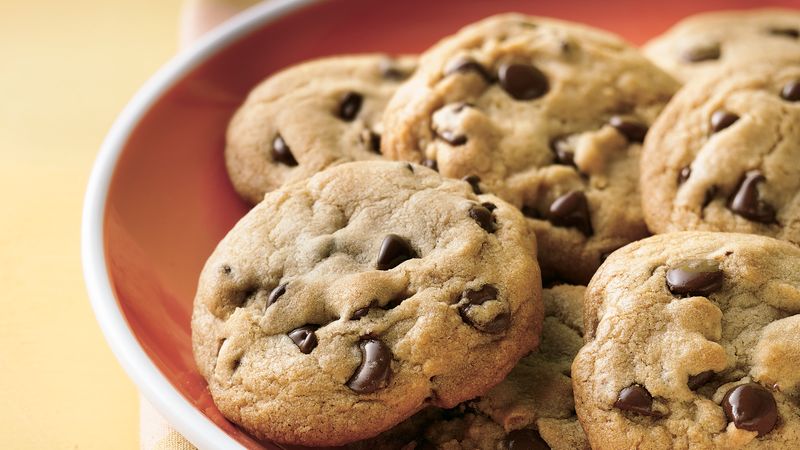 I think this was the first time I ever posted a recipe on this site, and it seemed to go over quite well.  I'm actually in the process of making these right now (well…I made the dough; my husband is going to bake them.  I didn't get enough sleep, so the fatigue is bad today, which is unfortunate since I have NYE plans).  I, er, ate the ones I was supposed to give to my brother, and when TSN makes cookie promises, she keeps them!  I'm making the last cookies of the season before I head out to a NYE party, though I'm not sure if I'm even going to make it to midnight *yawn*
Project: Blogger Tags
Name: The Christmas Tag
I managed to make some progress in my saved Blogger Tags (I still have a bunch more though) thanks to Ignited Moth's festive post!  Though…well, I didn't have it before, so really I added another tag even as I completed it, so, it's a zero sum equation?  Like how a Christmas tree affects the environment o.O  Oh well, there's nothing wrong with adding a little more merriness.
Project: Book Review
Title: The Poetic Edda
This was a quick and easy review of a bit of a convoluted compendium, but seeing as it was an attempt at related what was once only an oral tradition, I can't be too harsh.
Project: Blogger Collaboration
Title: Creative Christmas
Thank you to Later Levels for allowing little ole me to participate in this with so many other wonderful bloggers!  I believe there's one more day after this for the New Year, and I'm hoping I can be a part of more collabs 🙂
---
Project: Story
Title: The Broken Rose
Genre: Paranormal Romance
Type: Fanfiction (FFVII) Novel
Current Word Count: 259,476
Prior Word Count: 259,206
Word Difference: +270
Status: Revising
Progress: Chapter 2
This seems to be two weeks of managing to wedge some work on of a variety of projects.  It was only one night, but I did some revising of TBR, which I consider a cause for celebration.
---
Reviews
Project: Book Reviews
Title: Various
Status: Upcoming
More reviews added, but I'm pretty happy about it.  The book I finished was phenomenal, and in a balancing juxtaposition, I didn't finish another book, declaring it DNF.  I'm might try to bang out a few DNF reviews all in one day, spacing how they're scheduled.
Project: Game Reviews
Title: Various
Status: Upcoming
And another heart-wrenching game has been completed.  The Let's Player really does have a most appropriate truncation for his name.
---
What are you currently working on?  Is it a creative writing project, essay, review, or something else?  Have you just started something new or are you wrapping up a long term project?  Are you doing anything for NYE celebrations?
---
<–The State of the Writer: 12/17/17          The State of the Writer: 1/14/18–>