<–The State of the Reader: 2/14/18          The State of the Reader: 3/14/18–>
---
Books Purchased: 1
---
Finished: 3
Title: The Diamond of Darkhold
Series Title: The Book of Ember
Author: Jeanne DuPrau
Date Added: September 17, 2017
Date Started: January 14, 2018
Date Finished: February 19, 2018
Reading Duration: 36 days
Media: Paperback
It wasn't as good as the first or second book, but it was better than the prequel The Prophet of Yonwood.  What diminished it was the ending where the author just pulled something completely out of left field, and it was a space flea out of nowhere, though she did try to set it up earlier, but there just wasn't enough.  It's possible I missed something from Prophet, since I didn't read that, but even so, it's completely unnecessary to the series as a whole.  I'll obviously be discussing it when I do my review.
Title: James the Dragon
Series: The Farloft Chronicles
Author: Theresa Snyder
Date Added: February 23,2016
Date Started: February 15, 2017
Date Finished: February 19, 2017
Reading Duration: 4 days
Media: eBook/Kindle
This was a cute, little story.  I really liked what the author did with dragons tropes and the wizard's schemes.  I understood his position though; he had every right to his anger, but he was placing the blame in the wrong place.  I added the second book to my TBR list, and I'd recommend it as a quick, interesting read.
Title: Death Note, Vol. 9: Contact
Series Title: Death Note
Author: Tsugumi Ohba
Date Added: January 21, 2018
Date Started: February 11, 2018
Date Finished: February 25, 2018
Reading Duration: 14 days
Media: Paperback (Library)
The series was so much better when it was just the original L.  Near is started to grow on me a little bit more, but Mello is still annoying, and I hope he dies soon.
---
Currently Reading: 3
Title: The Golden Apple
Series Title: The Dark Forest
Author: Michelle Diener
Date Added: February 25, 2016
Date Started: February 20, 2018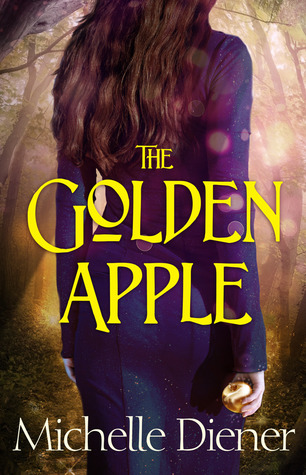 Media: eBook/Kindle
Progress: 43%
This is so much better than I thought it was going to be.  Not that I thought it was going to be bad, but I'm very impressed with how it differentiates itself from other fairy tale retellings and romances.  Both the characters are capable in various ways.  Kayla is not just a spoiled princess, and the stakes are a mile high for Rane, woodsman turned jewel thief in the quest to save his brother.
Title: All's Well That Ends Well
Author: William Shakespeare
Date Added: September 15, 2017
Date Started: January 26, 2018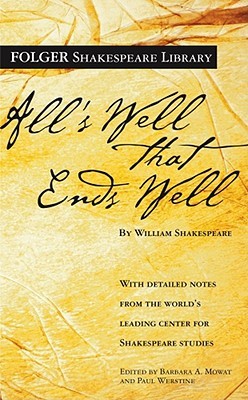 Media: eBook/Kindle
Progress: ?
If I wasn't intent on reading all of Shakespeare, I'd probably have declared this one DNF a while ago.
Title: The Vagrant
Series Title: The Vagrant
Author: Peter Newman
Date Added: March 20, 2017
Date Started: December 30, 2017
Media: Paperback
Progress: 72%
Every time I think about putting this aside, something keeps me going.  I have some issues with the book, but I will say the story is compelling enough to continue.  I doubt I'll keep up with the series, though, and I'll have more to say about it when I finish and review.
---
I vowed to post that minimalist picture of Kin-mei my coworker made, and I keep my promises.
I absolutely love this.  It reminds me of the Obama hope posters or at least it looks like he has the same expression.  It's based on the picture below.
I'm better, as in feeling less guilty.  We received his ashes in a box, which gives me…feelings, not ones I'm willing or even ready to talk about here.  However, we are planning on going to the kitty cafe we frequent to look for a kitten.  My Cid needs a little friend, because he has been so up our butts for the past few weeks.  He is so needy (and "kneady") of attention.  I pretty much wake up every morning with him on my husband's pillow watching me and waiting for attention.  If I don't pet him fast enough, he paws at me and makes his little purr-meow noise.  Then he'll get his mousy for me to throw…all while I'm trying to get dressed for work.  God forbid I work from home, because unless he's sleeping, I don't have a moment that he's not begging for attention or for me to play Fetch-the-Mousy.  It's quite adorable, but I think he needs a little friend who's as playful as he is, plus…I want a tiny baby to spoil.  I wish I could foster, but I'm not home enough to do so.  I think the best way to honor my grumpy old man's memory would be to give another kitty a good home and life, and I'm already thinking of what products I want to buy for both my Cid and the new little one ♥
So reading stuff!  I'm one book ahead of my schedule so I"m pretty happy.  I'll probably finish The Vagrant fairly soon.  I have the next Death Note book to start, a few more added to the TBR to download, and I'm steadily working on my Kindle books in order of their addition.  I suppose things are going pretty well with my reading.  How about you?  Sound off in the comments!  Also, if you have any pet pictures, you would like to share, I will never not want to see pet pictures #truth
<–The State of the Reader: 2/14/18          The State of the Reader: 3/14/18–>