<–The State of the Reader: 2/28/18          The State of the Reader: 3/28/18–>
---
Books Purchased: 2
---
Books DNF: 1
Title: All's Well That Ends Well
Author: William Shakespeare
Date Added: September 15, 2017
Date Started: January 26, 2018
Date DNF: March 2, 2018
Reading Duration: 35 days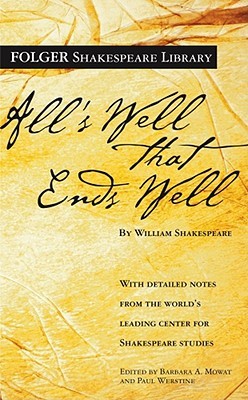 Media: eBook/Kindle
Shelved.  Too many books to read to spend time on one that doesn't interest me, even if it is by The Bard.  He has numerous other plays that I've enjoyed, and I'm sure I'll find more as I continue to go through.
---
Books Finished: 3
Title: Deletion
Series Title: Death Note
Author: Tsugumi Ohba
Date Added: March 1, 2018
Date Started: March 1, 2018
Date Finished: March 8, 2018
Reading Duration: 7 days
I liked this one a bit better than the past few…but I still hate Misa.  I'll review the entire series when I finish the last two.
Title: The Golden Apple
Series Title: The Dark Forest
Author: Michelle Diener
Date Added: February 25, 2016
Date Started: February 20, 2018
Date Finished: March 12, 2018
Reading Duration: 20 days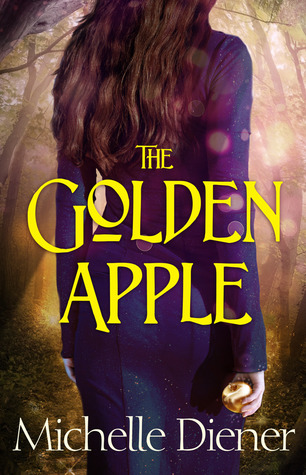 I was impressed that this wasn't the standard fairy tale retelling as in doing nothing to combat the typical "prince rescues princess" story.  The two main characters were much more of a team instead of Kayla being dependent on Rane for protection.  In quite a few cases it was the other way around, and the princess actually succeeded in completing tasks the (non-prince) woodsman fell short on.  Both major characters were flawed and complex, though it was a bit difficult to keep track of some of the minor ones.  I didn't care that much about the romance between them, and the author could've done a bit more in the chemistry department, but the action of the story and the obstacles standing in Kayla and Rane's way were more than enough to make this a pleasant read.  I added the next book The Silver Pear to my TBR list, as well.
Title: Opal
Series Title: The Raven Cycle
Author: Maggie Stiefvater
Date Added: February 28, 2018
Date Started: March 13, 2018
Date Finished: March 14, 2018
Reading Duration: 1 day
This showcases the author's exquisite and eloquent writing style.  Opal wasn't really one of my favorite characters (I didn't even remember who she was until I started reading), but her way of thinking/speaking was not only quaint, it forced you to figure out what was going on due to its simplicity and misunderstanding of all the details of the "animal world."  At $0.99, it's well worth the read if you enjoyed The Raven Cycle.  It's quick enough that my minor issues with it didn't have enough to maturate and irritate me.
---
Currently Reading: 3
Title: Strange Luck
Series Title: Strange Luck
Author: Amie Irene Winters
Date Added: February 26, 2016
Date Started: March 13, 2017
Media: eBook/Kindle
Progress: 8%
This story is really promising.  The main character works in an oddity's shop; she wants to go to school in London to be a writer, but familial obligation currently keeps her where she is.  I'm sure something is about to change very soon since status quo never remains the same in a good story.
Title: Dune
Series Title: Dune Chronicles
Author: Frank Herbert
Date Added: September 4, 2013
Date Started: March 6, 2018
I've finally given this another chance.  My husband gave it to me for Christmas around five years ago, and I tried to get into it but couldn't.  Something about the more sci-fi oriented writing turned me off.  At the time I was more used to fantasy eloquence, but in the interim, I've read a bit more sci-fi (though Dune is much more science fantasy, which tbh should've made it easy for me since my favorite stories are the same), and I'm reading it as a classic instead of my primary fiction/fantasy.  So far I'm pretty invested and curious about this epic that forms the foundation of many a modern yarn.
Title: The Vagrant
Series Title: The Vagrant
Author: Peter Newman
Date Added: March 20, 2017
Date Started: December 30, 2017
Media: Paperback
Progress: 88%
I'm just happy I'm almost done.  The biggest issue with this story I think is it has too many villains without enough story for all of them.  I know the author is trying to show how desperate the situation is by having so many antagonists at every front to assail the titular character, but they all kind of get lost in the pages.  There was an integral reveal in one of the flashback chapters that ties the current events together, but be that as it may, I probably won't be continuing this series.
---
I was going to post pictures of my new little fuzzkin Princess Garnet, but it took me much longer than I thought to get this status post completed.  If you want to see her, there are pictures on both my Instagram (thequeenofsevens) and my Twitter (@ash1rose), so feel free to check them out!  Spoiler: she's adorable :3
<–The State of the Reader: 2/28/18          The State of the Reader: 3/28/18–>