Here we have another awesome tag I saved a long time ago from Ignited Moth.  Using Goodreads (or whatever TBR list you have), you pick a book based on the letters in you name.  Like the lovely blogger I from which I borrowed this, I'm going to use my blogging name as well, but you can do whatever you choose if you choose to participate 🙂
---
I'm pretty sure I went out and bought this right after I read the sample.  It has that eloquent language I love, and within just a few pages, it presented characters you couldn't help but care about.  Definitely a book I can't wait to read.
I accidentally bought the second book in this series and started reading it.  I couldn't get into it and was going to declare DNF until I realized my error.  Then I found out the author is one of the few mainstream published Black fantasy writers, so I was all the more eager to read the entire trilogy.  I own a copy of this now, as well.
This book has been surprisingly hard to find.  Neither Amazon nor my local library had it, though now it appears to be on the former for a reasonable price.  I don't know if it's just out of print, extremely rare or both, but this novel is apparently seminal in the fantasy realm with George R. R. Martin referring to it a lot in his own epic.  I've never read Moorcock before, and I've been debating using part of my Amazon gift card to purchase this.
This book reminded me so hard of Mary Renault's work when I read the sample (The King Must Die, The Bull from the Sea, The Last of the Wine), so it was an easy purchase during one of my mad bookstore dashes.  Come to think of it, it's time for another one of those.
An alien masquerading as a human studying humans?  Sign me up!
This is by one of my favorite YouTubers.  It says "Ashley" on the cover, but she goes by Ash.  Since I consider myself an ally among other things, this is up there on my non-fiction/reference to-read.
I cannot wait for this to come out.  It's the sequel to Strange the Dreamer which is absolutely amazing.  I think this is slated for an October publishing date this year.  I need to see if it's available for pre-order.
I think it was YouTube once again that got me to add this one.  Wisecrack on Channel Federator to be exact, because they're not shy about dipping into philosophy.
This is one of those books whose titles pulled me in.  That's not enough to get me to read something, but it will get me to check it out.  It's dystopian/post-apocalyptic with genetic experimentation.  Now that was enough for an add.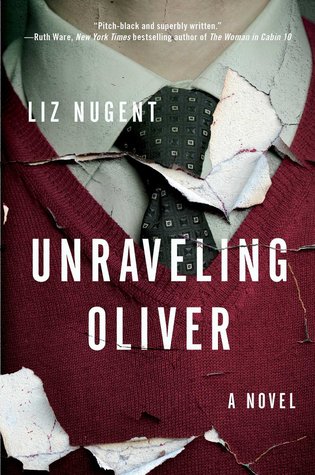 One of the more fucked up books on my TBR list where the titular character is an abusive monster.
I'm a sucker for eloquent language.  Add on disabled representation and I'm all in.
I added this because I thought the cover was beautiful and cool.  Many of my favorite stories have a drowning motif.  Then when I downloaded the sample, I realized the book was definitely worth my time.  The main character purposely goes missing, making the title a bit of an enigma.
This sounds like a more current version of Chobits, and it'a book I'm going to be reading soon since it's on my To-Read-Next shelf, and I'm going to request it from the library.
Update:  The request came in and I should be picking it up next week.
One of my most anticipated reads.  It comes out next month, and I really need to pre-order it so I get it as soon as it's out.
Update: I was going to pre-order from Amazon but decided I needed to give Barnes and Noble some love.  Turns out I showed up too early, because the book doesn't come out until the 12th, so guess where I'll be next Tuesday?
I never read science fiction growing up, and I'm trying to remedy that now.  I've heard great things about this, since Arthur C. Clarke is one of the mainstays of the genre.
This was a recent add and find, referenced in one of the many YouTube videos I watch.  I can't remember which one, but the subject was psychology, and the novel above tries to provide yet another metaphor for consciousness.
This is probably going to be one of those books that brings the waterworks because something awful will happen to the poor dog.  It comes off as more than just a "sad dog" story though, but just reading the blurb makes me want to prepare my tissues.
You cannot find this book anywhere.  It's not on Amazon or any other website, and there's no information about what's going on with it.  I suspect the author has had some issue with the publisher, but the last update to her site was in 2014.  The blurb and the cover to this novel make it enticing enough without adding in the mystery of where the hell it is.
I picked this up from the bookstore about a year ago (yeah…my turnaround for reading novels is really bad), and I've never seen a "novel" like this.  It's written more like a series of files, briefings, and interviews between the two characters.  The premise is so immediately engaging.  The blurb starts out as typical dramatic YA with a couple breaking up then their planet is attacked by aliens so you have teenage shenanigans on top of world ending horror.
This is another book sitting on my shelf, er, floor.  The main character has silver hair and cat eyes so of course I had to buy it immediately.
After reading his Metamorphosis (and other stories), I wanted more of Kafka.  There's a brilliance in his morbid absurdity.
---
It probably would've been easier to use my real name lol…so long as I only stuck with my first.  If I went the whole way, I'd have had 24 letters instead of 18.  I also don't want to admit how many times I had to ensure I spelled my name right (spoiler: I originally had two "L's" like a dumb ass).
Have fun with it if you decide to do it!