<–The State of the Reader: 7/18/18          The State of the Reader: 8/15/18–>
---
Books Purchased: 4
---
Books Finished: 0
---
Currently Reading
Title: Two Hearts
Series Title: The Last Unicorn
Author: Peter S. Beagle
Date Added: August 24, 2014
Date Started: July 27. 2018
Media: Online
Progress: Unknown
If there was one work of fiction or fantasy I'd recommend to everyone, it would The Last Unicorn.  Ahead of it's time and meta before meta was cool, this is not your typical fairy tale.  Two Hearts may very well be the longest interval between the original and its sequel written by the same author, but I'm too caution to take bets on that.  If it's available online, I plan to purchase it since Mr. Beagle is still living and certainly deserves the credit.  The mien is exactly the same as the first book even though TLU is third person and TH is first.  Fans of the first will immediately recognize their favorite characters before they're named and wonder about the fates of others.  It seems to take place some years/decades after the unicorn's adventure when an antagonist even worse than the Red Bull terrorizes the land.
Title: Black Butler, Vol. 1
Series Title: Black Butler
Author: Yana Toboso
Date Added: January 8, 2018
Date Started: July 26. 2018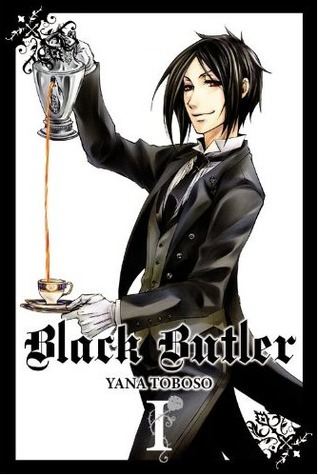 Media: Paperback (Library)
Progress: 50%
I'm halfway through and my opinion is that everyone who isn't Sebastian or Ciel is annoying as fuck.  While I obviously don't condone violence against girls and women, I find it hard to blame Ciel for wanting to slap Elizabeth for taking his ring.  She reminds me of Death Note's Misa.  I haven't read a lot of manga, but I've watched quite a bit of anime, and I absolutely hate that type of female character who's some combination of pushy, annoying, and kawaii, but the cuteness in no way negates the fact that I want them dead.  This…may perfectly explain my feelings for Aeris in Crisis Core.  I'm hoping the second half of the book will hold my interest.  I know what's going on from the blurb, but so far there hasn't been any explicit sign.
Title: Ireland's Immortals: A History of the Gods of Irish Myth
Author: Mark Williams
Date Added: October 5, 2017
Date Started: July 6, 2018
Even though this is a highly academic book with references, footnotes et al, it's surprisingly engaging…I suppose if you have an interest in Irish Mythology.  But the author hasn't even talked about the myths themselves, rather the history around them, which is still enough to hold my attention.  His style of presenting information is direct and clear, nor does he linger too long on less interesting topics.
Title: Dolor and Shadow
Series Title: Tales of the Drui
Author: Angela B. Chrysler
Date Added: June 16, 2016
Date Started: July 4, 2018
Media: eBook/Kindle
Progress: 68%
I need to rant about something.  Kallan comes off as cartoonishly ignorant of so many things.  At one point she and Rune arrive at an army camp full of men (they're Alfar or elves currently trying to get across Midgard), and she wants to walk right through when she sees what she believes is a familiar sign on a standard.  Why wouldn't she consider that the sigil means something else in this foreign land?  Even if it is an elf sign, wouldn't she consider the possible risks?  Nope.  Rune has to remind her.  Kallan has literally been at war her entire life.  She inherited her father's.  How the hell does she not know to be careful in unfamiliar territory?  Why would she assume that every sing/symbol means the same thing?  And even if it does, it could be a trap!  Considering the dire straits she was in before, you'd think she'd be more cautious, and it's not like she wasn't warned about men either.  She was told they're looking for Drui, which she is.  So this is another reason to be cautious that she just blatantly ignores.
It's like the author wants to portray her as this ignorant, little girl who'd be utterly lost without Rune to guide her, a paradigm I was worried about after he does indeed rescue her.  If Chrysler had portrayed her as such from the beginning, I'd have less of an issue, but she's a fucking war queen!  This is something a warrior would understand.  She also seems to have no grasp on politics and on how strife in other kingdoms could affect her own.  This is also nonsensical since, again, she's been involved in her realm's affairs since she was young.  There's more stuff that bothers me with this, but it's a fairly easy read; I want to find out what happens; and I'm almost done anyway.
Title: A Reaper at the Gates
Series Title: An Ember in the Ashes
Author: Sabaa Tahir
Dated Added: August 23, 2017
Date Started: July 2, 2018
I literally stopped reading this only to do this state post.  I'll probably go back tonight (if I'm not too tired), because I need to know how it ends, though I know there's a fourth novel forthcoming.   This is easily the best book I'm reading at the moment.
---
I need to start planning stuff for my two week vacation in September.  I try to do more than my usual like write an essay or start a big project then, but I plan for it at least a few weeks in advance.  I also end up overextending myself and then being disappointed, so I think I'm going to just pick one essay to concentrate on and the other big project.  I'm planning to take another hiatus in November to once more attempt NaNoWriMo with the same story as last year.
What's the best book you've read so far this year?  Reaper is definitely a contender for me, but so is Peddling Doomsday.
---
<–The State of the Reader: 7/18/18          The State of the Reader: 8/15/18–>