<–The State of the Reader: 9/12/18          The State of the Reader: 10/10/18–>
---
Books Purchased: 3
---
Books Finished: 2
Title: The First Fifteen Lives of Harry August
Author: Claire North
Date Added: September 15, 2017
Date Started: August 23, 2018
Date Finished: September 21, 2018
Reading Duration: 29 days
Media: eBook/Kindle
This is in the running for best/favorite book of the year, and I've added another one of the author's novels to my ever growing list.
Title: The Graveyard Book
Author: Neil Gaiman
Date Added: April 13, 2013
Date Started: August 9, 2018
Date Finished: September 13, 2018
Reading Duration: 35 days
Media: Paperback
I enjoyed this.  It's not my favorite Neil Gaiman novel, but it was a nice homage to The Jungle Book.
---
Currently Reading
Title: The Gentleman's Guide to Vice and Virtue
Series Title: Montague Siblings
Author: Mackenzi Lee
Date Added: August 18, 2018
Date Started: September 24, 2018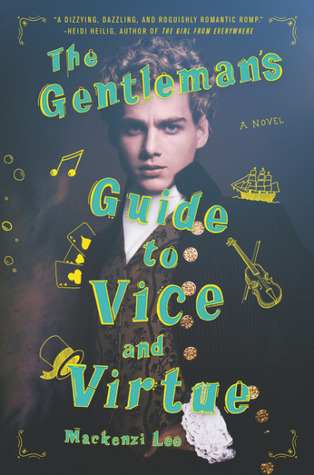 Media: eBook/Kindle
Progress: 16%
It might be between this and Harry August for my Best Book of the Year.  After finishing Claire North's novel on my Kindle, I looked at what was next per when I added it, but nothing was striking my fancy.  I've been eyeing Vice and Virtue for some time and was able to buy it at a discount so I figured now was the time.  It was the best decision I could've made.
So Henry Montague or "Monty" as he prefers to be called has been allowed one last hurrah before he's forced to learn how to run his abusive father's estate in England.  (I think this is supposed to be the seventeen or eighteen hundreds…though a google search puts Louis XIV, the "Louis" I think they're referencing, and Versailles in the 18th century.)  Monty doesn't want any part of this like, but he doesn't have a choice, especially now that his mother's given birth to another son, which gives his dick head father the option to disinherit him and still keep his estates in the family name.  He also doesn't have any other means of support, and his father is more than willing to cut him off if he's caught "mucking around with boys" again.  Oh yeah, Monty is bi and in love with his best friend Percy Newton, but our main character has woken up in many a lord and lady's bed.  Percy is half-Barbadian and a ward of his aunt and uncle since his father returned from the island with him before promptly dying.  It's initially subtle how differently he's treated because Monty doesn't, but when they get to Versailles holy shit…
So I've read less than 20% of this book and the author has brought so many salient points to the fore.  Monty and Percy dance around the subject of intricacies with Monty terrified he's misreading where friendship ends and romantic interest begins.  Besides the chaperone his father sprung upon him at the last moment before his tour of Europe who's obviously there to make sure he doesn't do anything "unseemly."
The amazing and frankly sad thing about this novel is shit like this still happens.  Parents still disinherit/disown their children for being LGBTQ+, and people still say ignorant shit to minorities.  It doesn't matter what time period you write a novel in.  Humans will never change.
Title: Childhood's End
Author: Arthur C. Clarke
Date Added: April 19, 2017
Date Started: September 13, 2018
Media: Paperback (Library)
Progress: 31%
This is a very different take from your standard alien invasion, and it is hella progressive for something written in 1953.  Now some of Clarke's opinions about that progression are a bit interesting.  Exploring a seemingly benevolent alien invasion is somehow more menacing than one that's violent from the start.  We don't know the Overlords' intentions and by the time we do it may be too late.
Title: Gone Girl
Author: Gillian Flynn
Date Added: June 14, 2013
Date Started: September 8, 2018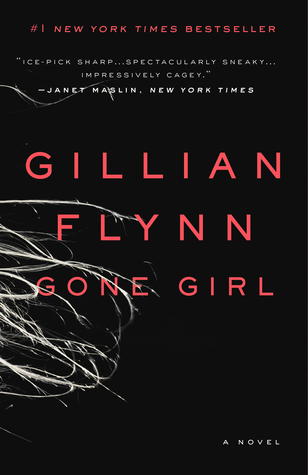 Media: Paperback
Progress: 34%
The back and forth between present day Nick and past Amy makes for a riveting narrative.  When hers starts it's bright and happy, detailing how she and him met, their whirlwind romance and subsequent marriage, but as it goes along, you see her unhappiness grow and also get insight into things Nick won't talk about like how it's Amy who's tending to his ailing parents even though that was the whole reason Nick moved them out there.  It's…fucked up and you start to see how much he shirks responsibility, though that was obvious in the arguments him and Amy have.
I'm pretty certain we're reading the "villain" point of view with this novel.
Title: Ireland's Immortals: A History of the Gods of Irish Myth
Author: Mark Williams
Date Added: October 5, 2017
Date Started: July 6, 2018
One of the sagas related literally could've replaced the woman with a sexy lamp and it wouldn't have made a lick of difference.  If I wasn't so tired I'd relay it to you, but if you want to look it up, it's called "The Wooing of Étain."
---
This has been a slow week for progress.  I haven't worked on either book or game reviews and my essay research has been pretty stifled.  I'm going to try to do some catch up now, but I don't have any brewed coffee and that's making me very sad.
---
<–The State of the Reader: 9/12/18          The State of the Reader: 10/10/18–>