What's this?
I apologize for nothing.  It's fall.  It's almost October.  They're selling candy corn and mellowcreme pumpkins.  That pretty much means it's spooky time.
The sad part is this post isn't even about Halloween.  It's about listing things in threes and I yoinked it from Cupcakes and Machetes.  So let's get into it without any further distractions.
---
3 READ ONCE & LOVED AUTHORS: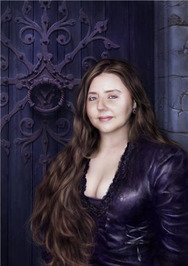 Grace Draven is the author of the Wraith Kings series, which is this fantastic paranormal romance.  It was my top series last year, and I can't wait for the third book to come out.  I actually just got an email from Goodreads and Amazon about her newest release Phoenix Unbound that I downloaded a sample of.  As my newest favorite author, I can't wait to see what else she puts out.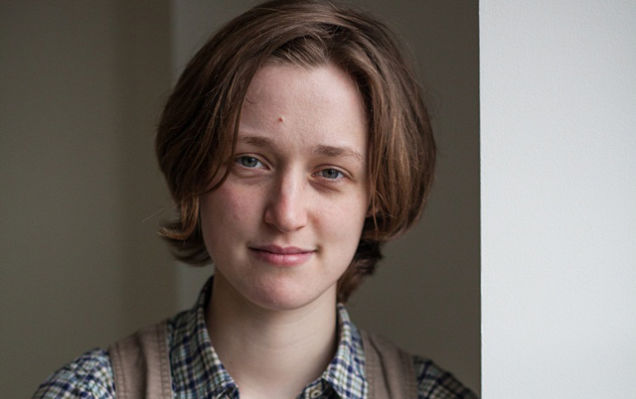 Claire North is the author of The First Fifteen Lives of Harry August, and holy shit is that book amazing.  I'm thinking I found my Favorite Book of the Year.  My notes on the novel are comparable to what I'd take in an astrophysics class.  She presents so many amazing theoretical puzzles, and you'll find yourself just sitting there thinking about time, space, and quantum physics.  I just added The Sudden Appearance of Hope to my TBR list, so I'll see if it's as brilliant as Harry August.
Jonathan Ballagh is an author I'm lucky enough to have personally corresponded with.  His mid-grade/YA Quantum Worlds series is amazing and Stone & Iris, which he was kind enough to send me, required two full reads to understand the depth and magnitude (it's short so this didn't take too much time).  I'm finding myself drawn more to the speculative fiction side of the sci-fi/fantasy spectrum, and it takes great authors to make someone want to stay.
3 TITLES I'VE WATCHED BUT HAVEN'T READ:
3 CHARACTERS YOU LOVE:
Petrichor from Saga.  She's a fucking bad ass who dispenses with hard earned wisdom when it's needed most.   She's also not relegated to walking stereotype as a trans woman, which is sadly some of the only representation that demographic receives, though I'm not the person to be speaking for how good Petrichor is in that area.  There is an interesting parallel to be made between her and Hazel, but Petri doesn't just exist to make that parallel.
Tyrion Lannister from A Song of Ice and Fire.  Now I've heard some valid criticism from people with dwarfism about some things with him, and, well, I listen to people when it comes to representation when its their demographic in question.  While much of Tyrion's life and treatment have been defined by his dwarfism, that's not the only feature he has.  I think Martin's point is to not discount and treat people like shit because they're disabled.
Nathaniel Gordon from Gaslight Hades by Grace Draven.  First I love that novel anyway, and Nathaniel is just the type of person who will always do what needs to be done, even if it puts his own "life" in danger and/or breaks the rules.  I was on the fence with whether I'd use this novel or Draven's other series Wraith Kings, but I'd have to pick both the main characters for that.
3 BINGED SERIES:
3 UNPOPULAR BOOKISH OPINIONS:
I don't think Harry Potter is the paragon of mid-grade/young adult series.
I judge people who don't read.  I'm really working on this, because it's classist/elitist AF.
Except for ASOIAF I really can't read grimdark.
3 CURRENT FAVORITE BOOKS COVERS:
3 GOALS FOR THE YEAR:
Get my nose pierced.  I've been trying to do that since my birthday in April, but I either have no money, no time, or neither.
Take another swing at NaNoWriMo next month.  Since I'll be working on the same story I attempted last year, hopefully things will work out (better).
Read 50 books to complete my Goodreads challenge.  I only have 12 to go, and I should be able to knock out at least two this month.
---
Ah, well that's it.  Feel free to tag yourselves and have some fun with it!