<–The State of the Reader: 9/26/18          The State of the Reader: 10/24/18–>
A weekly post updated every other Wednesday detailing my current reading projects and what new titles I've added to my to-read list.  Title links go to Goodreads, and if you have an account there feel free to friend me!  I'd love to see what you're reading and/or planning to read.
---
Books Purchased: 6
---
Books DNF: 1
Title: The Book of the Unnamed Midwife
Series Title: Road to Nowhere
Author: Meg Elison
Date Added: September 22, 2018
Date Started: September 28, 2018
Date DNF: October 3, 2018
I did not DNF this book because it's poorly written.  I DNFed it because it is too fucking real and I couldn't handle it.  Meg Elison (whom I didn't realize I followed on Twitter until I started reading this) has written the most realistic depiction of the world after an apocalyptic pandemic where 98% of the population dies and the ration of men to women is 10:1.  It's fucking nightmarish if you're a woman, and yet nothing in either history or current events makes it ring untrue.  It is exactly what would happen and the main character, our unnamed midwife, does everything she can to avoid the horrific fate of other uterus bearers by pretending to be a man, stocking up on weapons, and hiding.  She carries thousands of birth control shots with her to administer to those who can't escape assault, and it was after a recounting of a horrific childbirth that I knew I had to call it quits.  It was too triggering for me.  So if you're set off or bothered by that, rape/sexual assault, genital mutilation, suicide, disease, and just general grimdark, this is not the book for you.  It's an important book that needs to be in the zeitgeist, but no one should potentially harm themselves by reading something potentially damaging.
Yes, I'm aware I'm writing/editing a fanfic that has basically the same things, but there were and are still parts that I need to take a breather on afterwards, and for whatever reason, it's different when it's your own words.
So this is one of those rare books that I didn't finish, but highly recommend if you're able to stomach it.
---
Books Finished: 2
Title: Gone Girl
Author: Gillian Flynn
Date Added: June 14, 2013
Date Started: September 8, 2018
Date Finished: October 3, 2018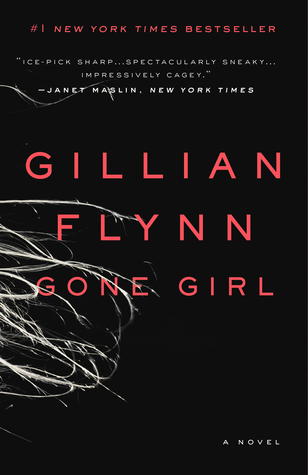 Media: Paperback
Y'all…
I nearly set shit on fire after finishing this book.  I.  Cannot.  Stand.  When.  *spoiler* People.  Don't.  Get.  Their.  Comeuppance.  *end spoiler*
It pissed me off in The Lovely Bones, and it enrages me here.  I was all set to give this book five stars because it was brilliant in how it set everything up.  I truly thought I'd solved or at least had some decent theories about the situation right before the end of the first part, but the second part flipped everything on its ear.  It was ingenious even though I suspected something was off all along.
Reading Gillian Flynn's explanation for it just made me angrier.  While the end split readers down the middle, I'm shocked a writer aka someone who's supposed to understand people (fuck, she's writing about them) was shocked that so many people didn't like that.  I think that's what irritated me the most.  Far be it from me to assume I'm going to know everything any reader I might have is going to think of my work, but this was something that should've been obvious.  You should expect people to have certain standards and want certain things out of a story.  This isn't to say a novel can't have a downer ending, but it should at least be satisfying, and this was not.
Title: Saga, Vol. 9
Series Title: Saga
Author: Brian K. Vaughn
Illustrator: Fiona Staples
Date Added: February 8, 2018
Date Started: October 4, 2018
Date Finished: October 7, 2018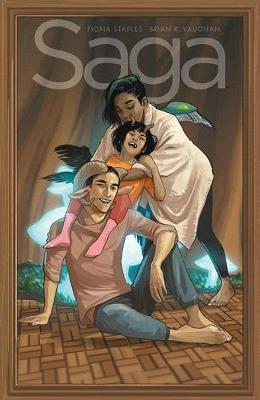 Speaking of things with downer endings.  Not saying that this one does, but some of the volumes end on a not so great note.  We find out some pretty incriminating stuff about both the Landfallians and the people of Wreath.  Robot and Petrichor make a major life decision, and Hazel and her family get some relaxation time at the beach.  Obviously tons of shit goes down as can be expected, but this series just keeps giving the awesome without holding back.
War can't be ended any more than the rain.  All we can do is help each other stay dry.
I don't know if I believe that, but it certainly seems that way.
---
Currently Reading
Title: Muse of Nightmares
Series Title: Strange the Dreamer
Author: Laini Taylor
Date Added: December 20, 2017
Date Started: October 6, 2018
Of course I started reading this as soon as I finished Gone Girl.  I pre-ordered it along with Saga, Vol. 9 (though I honestly forgot I pre-ordered Saga, though I'm glad I did.  When is Volume 10 coming out??), which I obviously read in just a few days.  This book picks up right where Strange left off, and Minya is being the biggest bitch.  The author is playing a sympathy angle with her, and yeah, I understand why she's like this, but it doesn't excuse it.
Title: The Gentleman's Guide to Vice and Virtue
Series Title: Montague Siblings
Author: Mackenzi Lee
Date Added: August 18, 2018
Date Started: September 24, 2018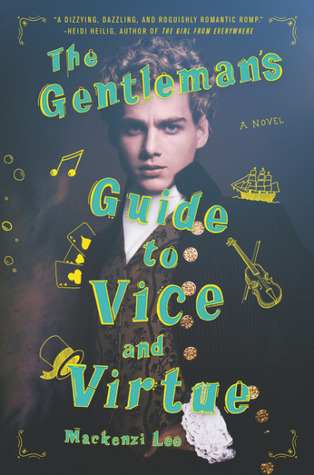 Media: eBook/Kindle
Progress: 62%
This novel is a lot heavier than you'd expect from the title and the blurb, but it deals with issues around sexism/gender roles, race/racism, sexual orientation/homophobia, disability, and alchemy to say the least.  Monty and crew find themselves in one of the most unlikely situations involving Spanish siblings, and the future Viscount just wants a way to save his best friend.
Title: Childhood's End
Author: Arthur C. Clarke
Date Added: April 19, 2017
Date Started: September 13, 2018
Media: Paperback (Library)
Progress: 54%
I really wasn't expecting a book written in the 50's to have a black protagonist, but Clarke established a precedent in this world and stuck with it.  There are some…less inviting things that I'll discuss when I review, but the story is gripping, and I'm excited to see what's going to happen next.
Title: Ireland's Immortals: A History of the Gods of Irish Myth
Author: Mark Williams
Date Added: October 5, 2017
Date Started: July 6, 2018
This is going slow, which I knew it would.  Sometimes I only read two or three pages a sessions because I have to take notes.  It is what it is when you're reading for research as opposed to leisure.
---
I have twelve more books left to read before the end of the year.  Goodreads says I'm one book ahead of schedule, but I don't know if I'm going to make my fifty.  If I do, awesome; if not, eh.  I have some graphic novels I can throw in to bump up my totals, and honestly, I could count some of my DNFs as partials and put them together.  
If you did a reading challenge, how many books do you have to read, and are  you close to your goal?
---
<–The State of the Reader: 9/26/18          The State of the Reader: 10/24/18–>