<–The State of the Writer: 12/16/18          The State of the Writer: 1/13/19–>
A post updated every other Sunday discussing my current writing projects and any completed the prior two weeks.
---
Finished Projects: 2
---
Project: Story
Title: The Broken Rose
Genre: Paranormal Romance
Type: Fanfiction (FFVII) Novel
Current Word Count: 256,067
Prior Word Count: 256,065
Word Difference: +2
Status: Editing
Progress: Chapter 13 Second Edit
If things go well, I should have the second edit of this chapter by the end of this week.  I don't think I'll need a third.
Project: Story Audio Recording
Title: Northern Lights
Genre: Paranormal Romance
Type: Fanfiction (FFVII) Novel
Status: Recording
Progress: Recording Chapter 1
I was going to redo the second recording just like the first in finishing the chapter, but I was too tired so I got to a few paragraphs near the end where the action happens.  I'd rather read that with a fresh voice, and since I'm off on Wednesday, as well as New Year's Day, I'll do it then.
Project: Story
Working Title: The High Archon
Genre: Paranormal Romance
Type: Original Novel
Current Word Count: 2379
Prior Word Count: 2379
Word Difference: -29
Status: Notes and Planning
Progress: Restarting Chapter 1
I figured out how I'm going to start.  I just have some scattered notes right now, but I'm going to have the main character out and about with a friend.  It fixes the issues of her just going through things in her head and not really having anything to do on her way to do something.  Frankly, reading what I wrote was boring, which is never a good sign.  I'm not sure when I'm going to start writing it, but I want to set some time aside to hash it out.  I've already written some dialogue that's worlds better than what I had before.  It was so difficult because I didn't really have a focus for the chapter, and now I do.  I'm actually excited to write the first chapter instead of seeing it as a hurdle to overcome.
---
In Progress
Final Fantasy Character Assessment: Kain Highwind – I didn't get a chance to work on Kain these past two weeks, but holidays *shrug*
Book Review: Death Note – This is my first time reviewing a series all at once.  It's an interesting challenge.  Hoping to finish before the end of this week.
Video Book Review: Incognito – I guess I should've been including this here.  I've been working on a video book review for several months.  I recorded it back in October and just completed my first rewatch a few days ago.  I need to look up sources to some of the things I said.  I'm literally in the process of installing DaVinci Resolve right now, which I heard about from one of the YouTubers I follow Joe Scott.  He does sciency videos and stuff in a way a layperson can understand.
---
I literally went back in time to post this since yesterday I didn't get home until nearly 11 in the evening.  One of my friends was visiting form Japan, and I only get to see her once a year.  She's a fellow Taurus and my unofficial daughter.  She also has the cutest child known to humankind.  She's half-Japanese (the baby) because Julia (the friend) moved to Japan originally to teach.  Now she sells stuffed llamas and cleans houses I think?  Lol, one of the best things about Julia is if I don't have anything to say, she'll talk, but it's not annoying like I never think, "Omg Jules shut up," because she's hilarious.  We both have this random ass and often morbid humor.  I took her and her younger sister to Wholefoods, which I've never been to, and Target, where I basically live.  Jules doesn't drive and has zero desire to do so :p  I mean she doesn't need to have a car here since she lives in Japan, but even if she did reside in the states, she still wouldn't want to.  Thankfully, Uber exists and I gave her my brother's card, since he not only works for them but also does his own sort of ride side business.  Okay…what was I saying?  Ah yes, why I had to go back in time.  I was tired AF and I had to work today (thankfully I was able to do so from home), but I had to bail again on my physical therapy because I wasn't feeling well (again).
Anyway today is New Year's Eve and I'm keeping my New Year's self right at home.  My hubby doesn't feel that well either, and I don't really need much of an excuse not to go out.  We just ordered Chinese food, and I have cake and wine.  What more does a Narcissist need?  
If you do decide to go out tonight, take care of yourself and each other, don't do anything your friendly, neighborhood Shameful Narcissist wouldn't do.  Hopefully, I'll have my year end roundup posts out this week.  Alas I didn't finish Octopath Traveler, but I've made peace with that.  I think I'll finish one more LP tonight.  I was able to get my Wii (yep the old one) working (not that it was broken; I just needed to know what "channel" I needed it on) so I can start playing Just Dance and Wii DDR et al.  I'm going to spend tomorrow cleaning after I come home from brunch with friends.  Aren't I fun?  At least I know tonight any loud noises I hear will be fireworks and not gunshots #lolsob #America  (not that I get that where I live.  KOP is so hoighty-toighty.  They won't even allow a 24 hour-diner here because they don't want to attract the "wrong crowd" ughhhh.  Save me from classism D:)
I hope you all have a Happy New Year no matter how you decide to ring it in! If you'd like to comment what you did, that would be lovely 🙂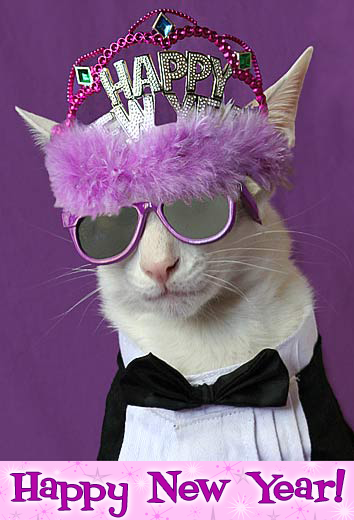 <–The State of the Writer: 12/16/18          The State of the Writer: 1/13/19–>