<–The State of the Reader: 2/27/19         The State of the Reader: 3/27/19–>
A weekly post updated every other Wednesday detailing my current reading projects and what new titles I've added to my to-read list.  Title links go to Goodreads, and if you have an account there feel free to friend me!  I'd love to see what you're reading and/or planning to read.
---
Books Obtained: 5
---
Books Finished: 0
---
Currently Reading
Title: Leviathan Wakes
Series Title: The Expanse
Author: James S. A. Corey
Date Added: June 6, 2018
Date Started: February 19, 2019
Media: eBook/Kindle
Progress: 39%
Someone is clearly pulling the strings of the galaxy in order to obtain…something.  We don't know what yet, and the authorities still think this is beef between the Belt and Mars, when it's fairly obvious someone is manipulating the narrative to seem so.
Title: Tigana
Author: Guy Gavriel Kay
Date Added: February 9, 2016
Date Started: December 8, 2018
Media: Paperback
Progress: 51%
This novel never ceases to surprise or impress me.  Every time I pick it up, another layer to the world of the Palm is added.
Title: The Hero With a Thousand Faces
Author: Joseph Campbell
Date Added: April 24, 2014
Date Started: December 3, 2018
The next few chapters are about "woman as temptress," which is going to piss me off.   Even though it's symbolism, the basis of it is due to the virgin/whore paradigms, which is still fucking people over today.  One interesting thing about re-visiting this book is now that I'm older, I don't just take everything Campbell says as gospel.  I consider the position he's coming from and consider that in terms of what he's saying.  While he's obviously brilliant, I think his whole "we are one" motif can come off as a little bit too "kum by ya," which is something teenage/early twenties me would've loved, but critical, cranky almost 40 me is like:
Title: The Phantom of the Opera
Author: Gaston Leroux
Date Added: November 29, 2018
Date Started: December 2, 2018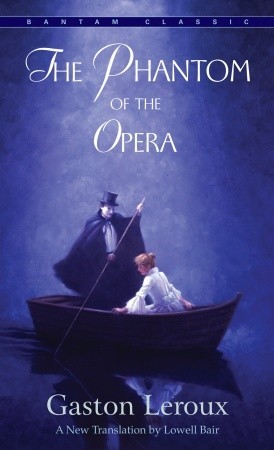 Media: Paperback
Progress: 82%
This ridiculous novel…
---
So with the power of time travel I posted this on Wednesday from Thursday *poof*  Magic y'all.  I left work a little early yesterday, came home, and passed out.  I celebrated National Nap Day a bit too hard and didn't have the time (or energy really) to post this then.  (Oh shit son!  NND was on Monday!  Oh well…I was celebrating it late.)  It didn't take me as long as I feared.  I haven't finished anything or started anything new.  I do need to figure out how I'm going to do my classics since I planned to alternate Shakespeare in between.  I also want to do some re-reads this year as well as continue with certain series.  I suppose I'll have to…plan ahead.
Are you a napper?  I literally live for them.  Me and my bed have a very comfortable relationship during the day, but we often fight at night.
---
<–The State of the Reader: 2/27/19         The State of the Reader: 3/27/19–>