<–The State of the Reader: 3/13/19         The State of the Reader: 4/10/19–>
A weekly post updated every other Wednesday detailing my current reading projects and what new titles I've added to my to-read list.  Title links go to Goodreads, and if you have an account there feel free to friend me!  I'd love to see what you're reading and/or planning to read.
---
Books Obtained: 1
---
Books Finished: 0
---
Currently Reading
Title: Leviathan Wakes
Series Title: The Expanse
Author: James S. A. Corey
Date Added: June 6, 2018
Date Started: February 19, 2019
Media: eBook/Kindle
Progress: 76%
This is one of those books I almost DNFed, but I'm so glad I didn't.  The shit hit the fan, and while the degree is astronomical, it's nothing that humans haven't done before.  Grimdark in space this might be, but it's the same old shit we've been doing to each other for millennium.
Title: Tigana
Author: Guy Gavriel Kay
Date Added: February 9, 2016
Date Started: December 8, 2018
Media: Paperback
Progress: 55%
I was pleasantly surprised to find out Kay has written other novels, series even, when I answered a discussion question on Facebook about books.  I'm definitely reading more of his works.
Title: The Hero With a Thousand Faces
Author: Joseph Campbell
Date Added: April 24, 2014
Date Started: December 3, 2018
The last few chapters have annoyed me as I knew, but at least it gives me plenty of fodder for notes.
Title: The Phantom of the Opera
Author: Gaston Leroux
Date Added: November 29, 2018
Date Started: December 2, 2018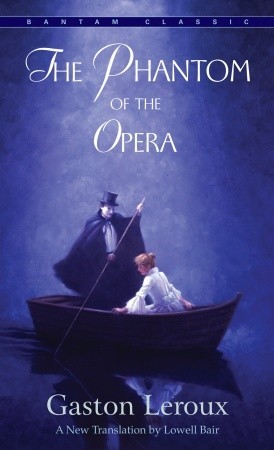 Media: Paperback
Progress: 71%
Omg this novel.  I'm hoping to finish it within the next two weeks.
---
I'm chugging Java Monster energy drink because so sleepy.  I don't really have much else to say except I'm hoping to have at least one of these finished by next status update.
---
<–The State of the Reader: 3/13/19         The State of the Reader: 4/10/19–>