<–The State of the Reader: 3/27/19         The State of the Reader: 4/24/19–>
A biweekly post updated every other Wednesday detailing my current reading projects and what new titles I've added to my to-read list.  Title links go to Goodreads, and if you have an account there feel free to friend me!  I'd love to see what you're reading and/or planning to read.
---
Books Obtained: 0
---
Books Finished: 2
Title: Leviathan Wakes
Series Title: The Expanse
Author: James S. A. Corey
Date Added: June 6, 2018
Date Started: February 19, 2019
Date Finished: April 4, 2019
Media: eBook/Kindle
This book was so much more than its flawed characters who were so for a reason.  It doesn't mean they can't become icons if you're willing to make some sacrifices.
Title: Sins of the Father
Author: Anthony Vicino
Date Added: December 12, 2017
Date Started: April 5, 2019
Date Finished: April 9, 2019
Media: eBook/Kindle
Writing a short story is often harder than writing a full novel, because you have less words to convey a compelling story, but the author does an amazing job with this.  It's gripping from the jump and never ceases.  Even though I surmised what was going on and how it was going to end, that did nothing to lesson how impressed I was.
---
Currently Reading
Title: Coal
Series Title: Everleaf
Author: Constance Burris
Date Added: April 23, 2017
Date Started: April 10, 2019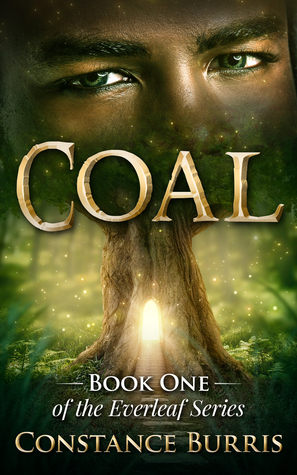 Media: eBook/Kindle
Progress: 8%
Fantastical racism is always a toss up in stories, because it can either reinforce real world racism e.g. Lord of the Rings or challenge it.  This novel seems like the latter, which isn't surprising since the author is a Black woman.  Both main characters are Black, but where Coal is a human, Princess Chalcedony is elven royalty, and fey view humans as "trash."  I'm excited to see where this goes and how these issues are handled.
Title: Tigana
Author: Guy Gavriel Kay
Date Added: February 9, 2016
Date Started: December 8, 2018
Media: Paperback
Progress: 60%
Reading this book makes me want to write.  It has the type of language I love, and it puts me in the mind frame to wax poetic.
Title: The Hero With a Thousand Faces
Author: Joseph Campbell
Date Added: April 24, 2014
Date Started: December 3, 2018
The last chapters have been fairly long so I haven't been able to read them in one setting as I was before.  I'm currently on one entitled "Apotheosis," which is yielding lots of notes to fuel future FFVII essays.
Title: The Phantom of the Opera
Author: Gaston Leroux
Date Added: November 29, 2018
Date Started: December 2, 2018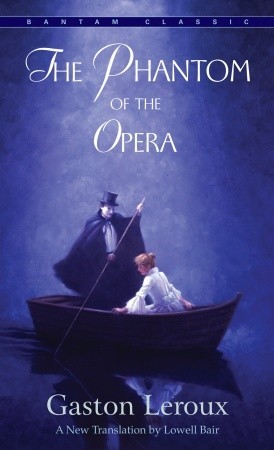 Media: Paperback
Progress: 87%
The past few chapters have actually been pretty excited, because it centers on the Persian instead of whiny Raoul.  While the Viscount is still involved (the fore mentioned Persian is leading him through the basements of the opera house), it's more in the other's point of view.  They just found the torture chamber, so things are a-happening.
---
I really need to do those re-reads and series continuations I told myself I would at the beginning of the year.  It's only two months until June.  The year is just flying by isn't it?
How many books have you read so far this year?  Are you on track with your challenges?
---
<–The State of the Reader: 3/27/19         The State of the Reader: 4/24/19–>