<–The State of the Reader: 4/10/19         The State of the Reader: 5/8/19–>
A biweekly post updated every other Wednesday detailing my current reading projects and what new titles I've added to my to-read list.  Title links go to Goodreads, and if you have an account there feel free to friend me!  I'd love to see what you're reading and/or planning to read.
---
Books Obtained: 2
---
Books Finished: 1
Title: The Phantom of the Opera
Author: Gaston Leroux
Date Added: November 29, 2018
Date Started: December 2, 2018
Date Finished: April 18, 2019
Reading Duration: 137 days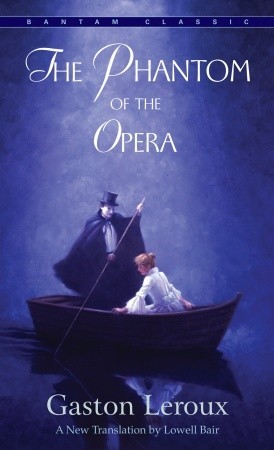 Media: Paperback
Thank…god I'm finished with this novel.  Raoul was a complete waste of space, and Christine could've easily been replaced with a sexy, singing lamp for all the agency she had.  The most interesting character was the Persian who didn't even have a name.  This is one of those stories that became better in adaptation.
---
Currently Reading
Title: Black Hammer, Vol. 3: Age of Doom Part One
Series Title: Black Hammer
Author: Jeff Lemire
Date Added: August 19, 2018
Date Started: April 22, 2019
Media: Paperback
Progress: 40%
I still haven't quite figured out how to work graphic novels/manga into my rotation nor library books, especially since I often request the latter and pick them up when they're available, which means I don't know when I'll be in reading something else.  I should just start doing it again and figure it out from there hehe.  Anyway…right before Lucy is about to reveal what the fuck is going on, she disappears, and I really suspect Captain Weird considering what he did in the last volume.  It gets even stranger when Gail and Barbalien can't corroborate Lucy's findings at the library, which makes me suspect the place they're trapped is some sort of simulation that only contains as much as needed; however, since Lucy saw that all the history books in the library were blank, "it" filled the books in so the other characters wouldn't suspect.   We'll see how right or wrong I am.
Title: Coal
Series Title: Everleaf
Author: Constance Burris
Date Added: April 23, 2017
Date Started: April 10, 2019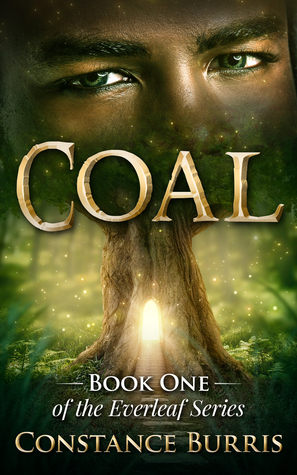 Media: eBook/Kindle
Progress: 70%
I love Coal but Chalcedony is careless, irresponsible and doesn't think about the consequences of her actions…or she doesn't care.  As much as she wants/needs to rule, her fear of looking weak leads her to make terrible decisions.  Coal is better leader material than she is because he does what's right regardless of the consequences.  I also think Chaley is lying to him about more than what's already been revealed.  He was apparently abandoned by his mother when she found him in the human realm, but I'm no longer buying that.
Title: Tigana
Author: Guy Gavriel Kay
Date Added: February 9, 2016
Date Started: December 8, 2018
Media: Paperback
Progress: 64%
This is my favorite book out of all the fiction/fantasy I'm reading, yet I think I only got to read it once (aka today) in the past two weeks.  I should have more time now.
Title: The Hero With a Thousand Faces
Author: Joseph Campbell
Date Added: April 24, 2014
Date Started: December 3, 2018
I had cause to rejoice that I'm currently reading this.  I watched a video critique of Jordan Peterson where the YouTuber posted clips, and it literally sounds like JP skimmed Campbell and now uses him to provide nonsensical word vomit for alt-right white boys to lap up (that's pretty much what I commented).  This isn't me being critical of anti-intellectualism; it's far more pernicious than that.  Anti-intellectualism is bad, but pseudo-intellectualism is worse, because the uninformed take it as sound.  Not everyone is able to read or grasp complex concepts, and they shouldn't be shunned for that.   just read a post on this today, and I agree, especially because my own elitism is something I have to work on dismantling daily (so much cringe reading FB memory posts…), but hucksters and cons take advantage of ignorance to spread their own toxic messages with the knowledge that most people don't question authority.  They themselves may not even buy into their own bullshit, but they know how to make it smell sweet.
---
I promised a Game of Thrones death/predictions post on Facebook, so I need to work on that tomorrow in hopes of having it completed by Sunday before the show.  I got the idea when I saw some asinine comments on an FFVII video…lots of asinine comments this week.  Don't worry, all shall be revealed :p
What shows are you currently watching?  I need to get back into The Dragon Prince, but it's one of those where I have to pay attention in order to take notes, and I've been too tired for that.  I just finished Russian Doll, which was phenomenal.  I may re-watch it and write up my thoughts/review.  I'd love to do a State of the Watcher post, but when the hell would I do that?  Maybe Mondays…
---
<–The State of the Reader: 4/10/19         The State of the Reader: 5/8/19–>