<–The State of the Reader: 4/24/19         The State of the Reader: 5/22/19–>
A biweekly post updated every other Wednesday detailing my current reading projects and what new titles I've added to my to-read list.  Title links go to Goodreads, and if you have an account there feel free to friend me!  I'd love to see what you're reading and/or planning to read.
---
Books Obtained: 2
---
Books Finished: 2
Title: Coal
Series Title: Everleaf
Author: Constance Burris
Date Added: April 23, 2017
Date Started: April 10, 2019
Date Finished: April 30, 2019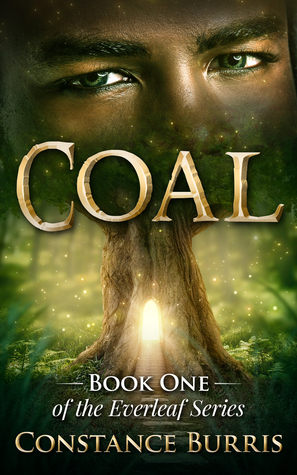 Media: eBook/Kindle
By the end, I couldn't stand Chalcedony.  She's immature and needs to understand actions have consequences.  She's supposed to be a ruler, and while I understand perceptions of power are vital, she just keeps making mistakes in order to maintain her image, which causes her to look worse.  Coal, the "weak" human, is much better at making decisions than her.  He's not afraid to do what needs to be done even at the risk of his own life.  Even though the next book has the princess's name, it seems to start with Coal (unfairly facing consequences for Chalcedony's actions), so I'm interested in continuing.
Title: Black Hammer, Vol. 3: Age of Doom Part One
Series Title: Black Hammer
Author: Jeff Lemire
Date Added: August 19, 2018
Date Started: April 22, 2019
Date Finished: May 2, 2019
Media: Paperback
I can't wait for the next one to come out, and it's supposed to this November.  This is a fantastic series.
---
Currently Reading
Title: The Color of Magic
Series Title: Discworld, Rincewind
Author: Terry Pratchett
Date Added: February 21, 2012
Date Started: May 7, 2019
Media: Paperback – Library
Progress: 10%
There are only a few books that have made me laugh uproariously aloud.  The Hitchhiker's Guide to the Galaxy is one of them, and the prologue to this accomplished the same with one of the best astronomical sex jokes ever.
Title: Tigana
Author: Guy Gavriel Kay
Date Added: February 9, 2016
Date Started: December 8, 2018
Media: Paperback
Progress: 67%
There is more at stake in this novel than what the heart desires, where revenge may not be as sweet as a murderer's love.
Title: The Hero With a Thousand Faces
Author: Joseph Campbell
Date Added: April 24, 2014
Date Started: December 3, 2018
This book references Odin quite a bit in its examples, and I think about how it's not so much that Norse Mythology went away.  It just got absorbed into more modern traditions, which don't even have the decency to give credit.
---
I really hope I find time to talk about how disappointed I am with Season 8 of Game of Thrones and how it's so important to maintain thematic and symbolic consistency.  I genuinely feel like we've all been ghosted.  Anyway…I decided to alternate my Kindle with a library book, which is why all the books I'm ready now are "real."  It's been a while since I've been to the library, and I wanted to figure out how to mix it in.  I also want to go to the bookstore this weekend, though I really shouldn't since it'll just be more shit to move in August.
---
<–The State of the Reader: 4/24/19         The State of the Reader: 5/22/19–>