A biweekly post updated every other Saturday detailing my continual struggle to complete my extensive movie, show, and anime list.
---
Movies: 2
John Wick
I'd been seeing a revival of memes about this in comparison to Game of Thrones and another Jo(h)n's horrendous treatment of his dog (poor Ghost, though he did finally get his pets in the end).  I initially had no idea the catalyst for the titular character's killing spree was the murder of his dog, but it was so much deeper than that when I watched it.  First, it was a puppy, a PUPPY.
Second, this puppy was the last gift from his dead wife that she gave him posthumously because she knew he needed something to love.  So when Iosef (Alfie Allen) and his crew break into Wick's house, steal his care, and murder that sweet doggo, John does what any rational being would.
We all know Theon isn't known for making good decisions,
but he woke the dragon so hard, his own father, the Russian mob boss, was willing to throw him under the bus.
If they'd just stolen his car and left his dog alone, #JohnWick would've let us slide.

— TheCompassionateNihilist¯\_(ツ)_/¯ (@Ash1rose) May 20, 2019
https://platform.twitter.com/widgets.js
Or in the words of my big brother, "There'd have been no smoke!"
It was super satisfying watching Keanu shoot people in the face as they attempted to say, "It's just a fucking dog," because I would literally raze a city for these two goofballs.
Yeah, I wouldn't survive prison, but it would be worth it.
What I loved about the movie's presentation was how it didn't waste any time.  You knew John wasn't someone to fuck with by how all the characters reacted to his mere mention let alone his presence.  There was no need to spend precious moments explaining that John Wick was a bad ass.  It's clear from the jump that he is.  The only verbal explanation we get is from Viggo Tarasov, mob boss and father of the doomed Iosef, who says that John is who you call when you want to kill the boogeyman.  It makes the underground crime world seem bigger than what we're shown, which makes it even more intriguing.
I rented the movie from Amazon Prime for $3.99, since it wasn't on any other streaming service, and I want to watch the second one before I see the third.
The Incredibles 2
This movie picks up right where the first one left off over a decade ago.  What I love about these films is they show that nothing exists in a vacuum and actions have consequences.  While Avengers: Age of Ultron and Batman vs. Superman (the latter of which I didn't see, which is why I'm only giving a sweeping overview) definitely dealt with the consequences of people with super powers and the fallout thereof, The Incredibles breaks it down into personal chunks, showing not only what it means to live in a world with supers, but also what it means to be a super who has the ability to facilitate change, but can't because of bureaucracy.  This was also a major point in the first.  In the sequel we see Bob Par/Mr. Incredible having to hold down the fort and be a house spouse while his wife Ellen/Elastigirl is given the chance to prove superheroes shouldn't be illegal.
What's delightful about these movies is they're not only kick ass cool entertaining, but they bring up awesome questions that don't have easy answers.  I love that they're directed towards kids as well as adults because while the littler ones won't pick up the deeper meaning, it's still fodder for older babies to think about the implications.  The villain was pretty obvious, but their motivations were utterly understandable.
I watched this one on Netflix where it's streaming…for now…until Disney gets their service up :p
---
TV Shows: 1
Game of Thrones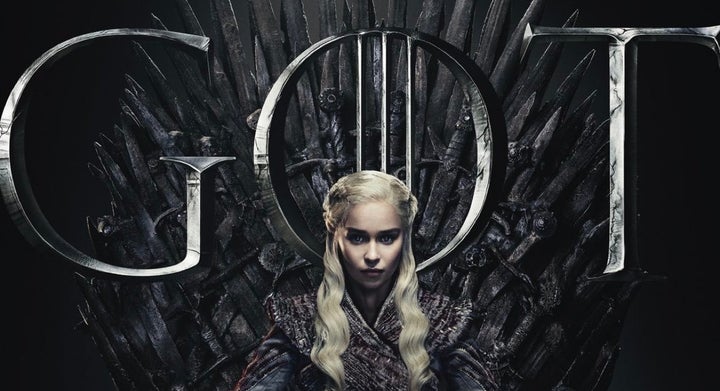 BIG FUCKING SIGH.  I'm not going to go into all of my issues with this final season, especially the penultimate episode.  I'm only going to say FFVII did it better and continue to work on my essay/analysis of the same.  Like many fans, I was highly disappointed, though I was less upset with the final episode.  It's like…getting a palatable hamburger when you know you're not getting that seven course meal you were expecting.  It's not what you wanted, but it's acceptable for the situation as it is.
---
What do you think of my new State post?  I made good on my promise and will try to do this biweekly along with my others.  Have you seen any of the movies or shows I talked about?  What did you think?  If I'd started this sooner, I could've talked about Russian Doll, which is fucking awesome.  I intend to re-watch and review that at some point.  I fucking love Nadia, the main character, who goes through a series of Groundhog Day like epiphanies, snarking through them all.  She deals with pain, loss, and mommy issues the same way that I do: disassociation and morbid humor.  
If you have any recommendations for me (and where I could potentially find them), leave them in the comments along with anything else you'd like to discuss!
---