<–The State of the Gamer: 7/1/21           The State of the Gamer: 7/29/21–>
A weekly post updated every other Thursday detailing my current gaming projects.  I have an account at Grouvee, which is a site you can use to keep track of your backlog, so please feel free to friend me there!
---
What I Purchased
Sky: Children of the Light – $0.00 @ Nintendo eShop
Discolored – $9.99 @ Nintendo eShop
Total: $9.99
---
What I Finished
Title: Discolored
System: Nintendo Switch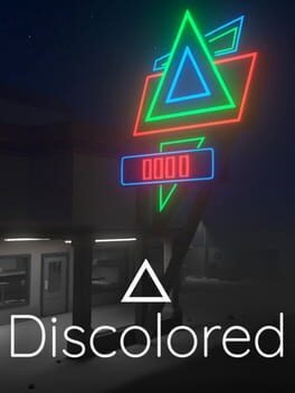 Date Started: July 13, 2021
Date Finished: July 14, 2021
This was such a quick and fun play.  I wish it were a little bit longer, but I have a feeling they're going to make more; the ending certainly teased it (a little too cruelly if you ask me).  I was a little worried it was going to be a scary game, and I'll be honest, near the end it gets the slightest bit creepy, but that's only because I'm a wuss puss who's been watching too many horror LPs.  It only takes about two hours to complete, and there's a robust hint system if you get lost.  I used it more than I wanted to, but that's totally on me.  I'll be looking for more items from Godbey Games.
Oh, and I demoed this, too, but I figured since I played it in full I didn't have to put it in that section.
---
What I Demoed
Ys IX: Monstrum Nox – I'm on the fence about whether or not to pick this one up.  I'm actually getting better about this type of action combat, and this game was pretty intuitive.  Also with demos they tend to drop you in with greater difficulty (Bravely Default II did just that) so it's not quite what you'll get in the full game, but I wish they'd shown some of the non-combat gameplay, since that's a big part of JRPGs, too.  I just asked an expert lol.  He's no longer really on WP so I had to do the Twitter thing.  Maybe I should play the Ys where one of the playable characters is this jacked dude with silver hair hmmmm….
---
What I'm Playing
Title: Tales of Vesperia
Series: Tales
System: Nintendo Switch
Date Started: May 23, 2021
I…think I'm nearing the end?  Sites that tell you how long games take to finish say this one is about 70 hours, but I'm past my 90th lol.  Granted, I do often sit there and catalogue things I need to do in my notes or on a spreadsheet, so that might add to my time.  I do think I'm nearing the end.  I know who the Big Bad of the game is.  Like…it's not shocking once you remember JRPG tropes lol.  One thing I'm really happy about is I don't just like silve haired villians.  They have to have some depth to them or something I can relate to, so maybe I'm not as bad of a person as I fear.
I know there's more after the current dungeon I'm in because there are things I can't do yet.
---
What I Played
---
What I Watched
CJUGames – more horror let's plays!

The Glass Staircase – this did a really good job setting the vibe, especially with the music that goes in and out of tune in the beginning.  There's honestly nothing creepier than out of tune/distorted music.  It's just…off settling and a sure fire way to get me to nope the fuck out of there.  This game reminded me of old school PlayStation era horror games like Silent Hill.  It has similar graphics (by choice), and they serve it really well.
Delirium – the monster in this is creepy AF.  Mr. Many-Faces *shivers*   He has a set pattern, but that doesn't make him any less terrifying when you're exploring an abandond mine.
Precipice – CJU (I think his name is Chris?) kept saying how this was a PT clone.  I had no idea what PT was so I looked it up.  It's apparently a Kojima game done in collab with Guillermo del Toro.  Wasn't Death Stranding the same??  I'll need to watch PT at some point.
Reminiscence – the monsters in this remind me of the Silence from Doctor Who.
Suite 776 – One of those "haunted by my dead mom" stories #lolsob
Forgotton Hill Series – I watched like all of these and loved them.  They're point-and-click/puzzle horror games and they were just a ton of fun.  I think there were four or five?
Misery Mansion – I'm still in the midst of this one.  You explore an abandoned, creepy mansion and figure out what the hell happened to make it like that.

Olizandri – no horror games for Sam lol.  He's said the scariest game he'll play is Metroid, which I can't even stand to watch.  Mother Brain scares the absolutely loving FUCK out of me even now as an adult.

Scarlet Nexus – "This will hurt much more than it did in training." Wait. What? Others are monsters that eat human brains. WHAT. You're getting such an info dump from NPCs and it's horrifying. The Others that dropped into the city had human legs. Stereotypical woman legs with high heels. Sooo are Others monsters that mutated from humans? I'm looking at it more closely and it's like legs with high heels and a bouquet of flowers. It's…really weird. So are the advanced OSF members all albinos? So the Others do eat human brains. Are…they like the brain bug in Starship Troopers? What is that about?  I really like the graphics/animation in this.  It's anime like, but with an interesting style.  I was debating playing it myself since I'm getting more used to this action RPG nonsense, but I think I'm going to leave it as a watch for now.
Tales of Vesperia – I don't think I have to worry about my watching catching up with my playing lol.  I'm just at Caer Bocram with the watching, which is only like the third or fourth dungeon?
Phoenix Wright: Ace Attorney – Spirit of Justice
---
I want more point-and-click puzzle games lol.  I still need to buy The Room VR, but it's such a chore to not have something I can play on my Switch (I'm a lazy ass) or even my Vita.  I probably have a bunch on my backlog that I don't even know about, but a bitch is greedy :p
---
<–The State of the Gamer: 7/1/21           The State of the Gamer: 7/29/21–>