<–The State of the Gamer: 9/22/22           The State of the Gamer: 10/20/22–>
A weekly post updated every other Thursday detailing my current gaming projects.  I have an account at Grouvee, which is a site you can use to keep track of your backlog, so please feel free to friend me there!
---
Games Demoed: 2
Harvestella – I wanted to include this again as a game demoed because I hadn't decided on whether or not I was going to buy it, and now I've made a decision: YES.  First off I'm mad it doesn't come out until 11/4/22 because I am all in.  I was getting into the rhythm of it with the action RPG elements and the farming ones.  It's a really good balance.  I'm both invested in the story and my crops, and the music is of course *chef's kiss*  I've already pre-ordered it, because after I finished the demo I didn't know WHAT to do.  The data transfers over, which is really awesome, and I like that they give you 15 in game days.  It's just the right amount to get you hooked.
Sword Art Online: Alicization Lycoris – This is another one I'm not sure about, but I'm leaning towards yes.  You can set the battle options to semi-auto to enjoy the story, and I am intrigued.  I know literally nothing about SAO, my only experience with it an AMV crossover with Advent Children I saw years ago that was fucking seamless.  I still have more demo to play so I'm hoping they'll show more game elements like cooking et al.
---
Games Purchased: 2
Picross S8 – $9.99 @ Nintendo eShop
Regular Factory: Escape Room – $3.99 @ Nintendo eShop
---
Games Finished: 1
Title: My Brother Rabbit
Developer: Artifex Mundi
System: Nintendo Switch
Date Started: September 26, 2022
Date Finished: September 29, 2022
I almost gave up on this because I suck at finding things lol, but I'm glad I stuck with it.  It's a poignant metaphor about a little boy trying to help his sick sister through his imagination.  He's the rabbit and she's a little, sick plant.  The puzzles are pretty intuitive, though I'm not ashamed to admit I needed a little help with finding some of the elements.  It was actually quite addictive.  I'll probably write up a quick review for it at some point.
---
Games On Hold: 1
Title: Voice of Cards: The Forsaken Maiden
Series: Voice of Cards
Developer: Square Enix
System: Nintendo Switch
Date Started: August 23, 2022
I hope I'll come back to this at some point.  I'm just not in the headspace for it right now, though I do love the card game lol.
---
Games DNF: 4
These are all games I DNF'd a long time ago, but I had them on my hold list.
Breath of Fire – I was playing this while I was in between games.  I think once I started playing The Fafnir Knight, I put BOF on the backburner.  I might see if anyone has an LP of it.  It also looks like there are quite a few of them, so I'm wondering if the newer ones are more my speed.
Etrian Odyssey 2 Untold: The Fafnir Knight – I think I got stuck on a really hard boss in this one and that's why I DNF'd it?  I probably didn't feel like grinding in order to beat her (I'm pretty sure it was Harpuia).
The Innsmouth Case – Initially I was impressed with this because they did an acknowledgement of what a piece of shit H. P. Lovecraft was.  It's a text based "game" of 35 chapters, game in quotes because it's more of a visual novel with some "choices" that all pretty much lead to the same conclusion.  I started feeling the same way about this as I did The Lion's Song.  I just wasn't engaged enough, but it had a five star review on Grouvee (just one) so I kept it on hold, but after I didn't save my progress after reading Chapter 1 after it said it did I called it quits.  I could see watching someone else play this (and The Lion's Song), while I play another game or something, but it's just not enough stimulation for me on its own.
Old Man's Journey – This was cute, but again it wound up being a game I was playing in between something else.  It's a cute little point-and-click with small puzzle elements.
---
Currently Playing: 5
Title: Regular Factory: Escape Room
Series: Escape Room
Developer: mc2games
System: Nintendo Switch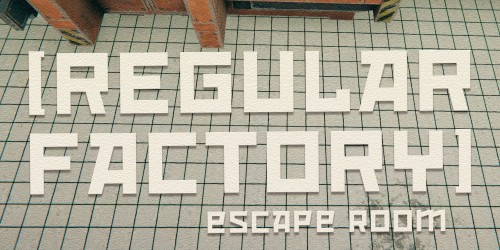 Date Started: October 3, 2022
I've used guides a bit too much for someone who's supposed to be smart lol.  Oh well, we all have our off days.  I really do like this game, but the music is creepy so I don't listen to it.  The game itself isn't scary, but I guess they're trying to have some kind of spooky vibe?  If anything winds up jump scaring me, I'm noping right out.  The puzzles are intuitive for the most part; they're just a bit more advanced than the other games I've been playing.
Title: Bear With Me: The Lost Robots
Series: Bear With Me
Developer: Exordium Games
System: Nintendo Switch
Date Started: October 2, 2022
I forgot how much I loved the demo to this.  That'll happen a lot.  I love the demo.  Buy the game and then forget about it.  The voice acting is really good, and though I'm not exactly sure about the details of the world (teddy bear detectives and robot bosses), I do enjoy how you're sort of thrown in.  This is apparently an update to an older game with "The Lost Robots" being the addition.
Title: I Am Setsuna
Developer: Tokyo RPG Factory
System: Nintendo Switch
Date Started: October 1, 2022
I've had this game for such a long time, and it's just another one in my recent "see what sticks."  I'm interested in the story and the battle system is decent.  I stopped at the first place where I can buy equipment because I need to figure out what I want to spend my money on.
Title: Earthlock
Developer: SnowCastle Games
System: Nintendo Switch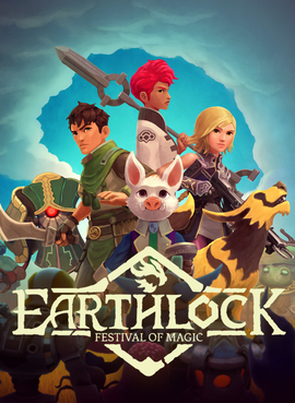 Date Started: September 27, 2022
I'm not sure if I'm going to keep playing this now since I'm playing I Am Setsuna.  I also read a pretty scathing review of it, but I remember enjoying the demo and it was cheap at $10 when I bought it.  I might put it on the backburner until I finish up with Setsuna.
Title: The Darkside Detective
Series: The Darkside Detective
Developer: Spooky Doorway
System: Nintendo Switch
Date Started: September 25, 2022
This is a great game to play for Halloween time.  I did the first case but haven't had time to pick it up again.  Since it's a little spoopy I don't like to play at night lol.  I will say I haven't had to look anything up on the internet, though I think I did use the in game hint system.
---
Games Played
Of course I've been playing Picross S8.  I couldn't buy that fast enough when I saw it was available.  I pretty much just play the mega and color puzzles now.  The regular ones just aren't stimulating enough, and I'm usually doing it while I watch/listen to something.
I'm also still playing the card game in Voice of Cards: The Forsaken Maiden pretty often even though I put the game on hold.
---
Let's Plays Watched:
Olizandri

Legend of Heroes: Trails from Zero – I know I should finish up the Trails of Cold Steel series, but apparently this one is in the middle chronologically, and it won't ruing TOCS if I watch it.

CJUGames

Lighthouse of Madness – Lovecraft FTW for Halloween time!
The Town of Light – This is honestly the most haunting of the games I've watched because it's not horror in terms of jump scares, but rather the horror that humans do to each other.  Taking place in an actual former asylum that the devs painstakingly recreated, while the story being told isn't true, it's most certainly things that have happened.
Go Home Annie – I think this was just a demo, but it has potential.
Lazaret – I didn't think I would've liked this as much as I did.  Taking place in a distressed ship, you are the only member of the rescue crew who made it, and what you find is pretty horrifying.  This is why mannequins are scary o.O
SCP Secret Files – I remember when he played the demo to this.  Now there are more episodes being released with a different SCP for each one.
---
I was pretty much throwing games at the wall (metaphorically of course) to see which ones would stick.  I'm probably going to put Earthlock on hold for the time being; try to play the episodes of Darkside Detective more regularly, and keep going with Setsuna and Bear With Me.  I probably am playing too many games, but I'm finding it helpful for my concentration to switch between them.
I've been listening to scary stories, creepy pastas from this YouTube channel Lighthouse Horror.  None of them have been too scary.  They're interesting, but nothing that would stop me from sleeping at night lol.  I still only do it during the day (for the most part).  I'm not taking any chances!
---
<–The State of the Gamer: 9/22/22           The State of the Gamer: 10/20/22–>