<–The State of the Gamer: 10/6/22           The State of the Gamer: 11/3/22–>
A weekly post updated every other Thursday detailing my current gaming projects.  I have an account at Grouvee, which is a site you can use to keep track of your backlog, so please feel free to friend me there!
---
Games Demoed: 0
---
Games Purchased: 1
Dinogotchi – $1.99 @ Nintendo eShop
Total: $1.99
---
Games Finished: 2
Title: The Journey Down: Chapter One
Series: The Journey Down
Developer: Skygoblin
Date Started: October 18, 2022
Date Finished: October 20, 2022
I finished this so quickly it didn't even make it to a Currently Playing.  The world of this game is really interesting, and I like how it weaves in the lore without beating you over the head with it.  You get enough information to make you really curious.  Like what is the Edge?  Is it some sort of Discworld situation?  What is Underland?  What's there that's so dangerous and why is the Armando Power Company so interested in it?  They're giving me Shinra Electric Company vibes tbh especially since they're controlling everything and looking for something in this weird, off-limits place.  All the characters' faces are more like masks, and there's a section in the game where you can see that's exactly what they are.  Bwana and Kito, the main characters, have faces inspired by real African masks.  More than inspired by actually.  Their faces were based off the masks.  I was afraid the game was going to end once I finished up with the airplane lol.  I'm definitely getting the next chapter.  Oh, and the music slaps.
Title: Bear With Me: The Lost Robots
Series: Bear With Me
Developer: Exordium Games
System: Nintendo Switch
Date Started: October 2, 2022
Date Finished: October 12, 2022
This game was fucking excellent, and it's another point-and-click series I'm going to have to continue.  Like The Journey Down, the next game is only $10.
---
Games On Hold: 3
Title: I Am Setsuna
Developer: Tokyo RPG Factory
System: Nintendo Switch
Date Started: October 1, 2022
I don't know…it's just not drawing me.  I also think stopping right before I have to do a task I don't want to do was a bad plan lol.  I might find a let's play to watch if I don't come back to it.
Title: Earthlock
Developer: SnowCastle Games
System: Nintendo Switch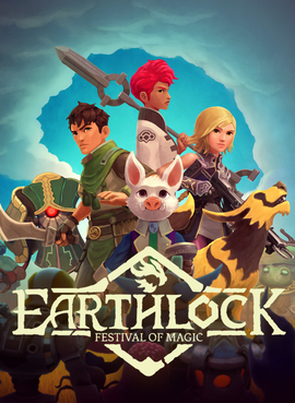 Date Started: September 27, 2022
I'm done with this for now, too.  I just don't have the motivation to fire it back up.
Title: The Darkside Detective
Series: The Darkside Detective
Developer: Spooky Doorway
System: Nintendo Switch
Date Started: September 25, 2022
This one I really liked.  The problem is it's kind of spooky so I don't want to play it at night…which is usually when I have time to play games.
---
Games DNF: 1
Title: Regular Factory: Escape Room
Series: Escape Room
Developer: mc2games
System: Nintendo Switch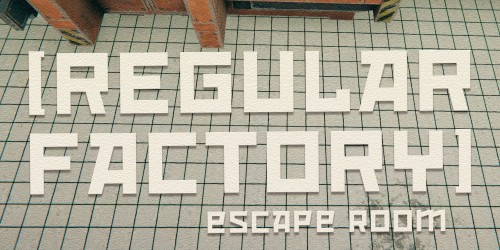 Date Started: October 3, 2022
I pretty much expected to start DNFing or putting games on hold since I was playing what five?  This one was fun but I was using a walkthrough too much, and I need one in the next section, too.  I thought I'd be done after the last but I wasn't.
---
Currently Playing: 0
---
Games Played
I'm still going through the Mega Puzzles on Picross S8.  The color ones are all done sadly.
---
I know I usually put the let's plays I've watched, but I'm already post dating this after midnight Saturday into Sunday.  I'd have to go through my YouTube history because I haven't been noting it down anymore, and I'm just tired.  It's been a stressful week.  You notice I went from playing five games to playing none.  I'm supposed to play Final Fantasy VII next in my great Final Fantasy play and review project, but the remaster of Crisis Core is coming out this December and I'll see so much of that in fan spaces that I'll feel weird and out of the loop if I don't play it.  Plus it comes chronologically first in addition to showing Sephiroth before his downfall ♥  Anyway…this doesn't even consider if I'll have time to play anything…I'll eventually go into detail.
I'm going to try to find something to play.  It's not like I don't have a ton of games on my Switch, and I really just need something to tide me over until Harvestella comes out on the 4th of next month.
Also really glad Dinogotchi only cost like $2.  I did not like it lol.
---
<–The State of the Gamer: 10/6/22           The State of the Gamer: 11/3/22–>