<–The State of the Gamer: 10/20/22           The State of the Gamer: 11/17/22–>
A weekly post updated every other Thursday detailing my current gaming projects.  I have an account at Grouvee, which is a site you can use to keep track of your backlog, so please feel free to friend me there!
---
Games Demoed: 0
---
Games Purchased: 3
Harvestella – $59.99 @ Nintendo eShop
The Journey Down: Chapter Two – $11.24 @ Nintendo eShop
Bear With Me: The Complete Collection – $9.99 @ Nintendo eShop
Total: $81.22
---
Games Finished: 0
---
Games On Hold: 1
Title: Cris Tales
System: Nintendo Switch
Date Started: October 24, 2022
On one hand I should make my own decisions about games and not follow the comments/critiques.  On the other hand I was already meh on this game anyway.  It's very pretty; cel shading holds up so well (see Legend of Zelda: The Windwaker), but graphics to me are like icing on the cake for other people (I…love icing; it's better than cake for me lol).  It's a nice addition (no one has heard me complain about FFVIIR's aesthetic), but it won't keep me interesting in a game.
---
Games DNF: 1
Title: Choices That Matter: And the Sun Went Out
Series: Choices That Matter
System: Nintendo Switch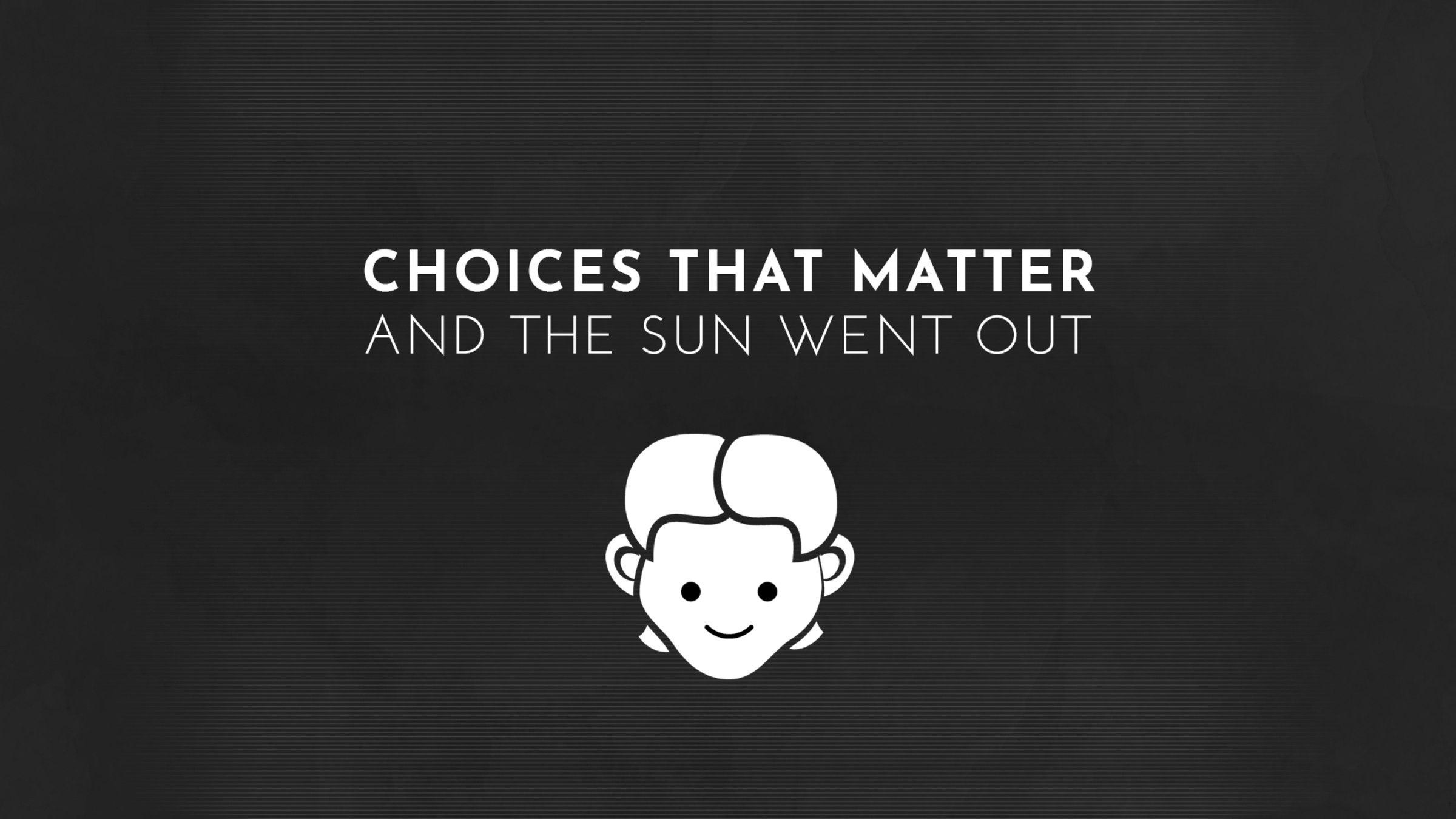 Date Started: October 25, 2022
This game suffers from the same thing The Innsmouth Case did.  It would work better as a "choose your own adventure" book for me.  I know there's a lot of discourse around what is/isn't a game (or at least there has been) with many saying ones like Dear Easter, its spiritual sequel Everybody's Gone to the Rapture, Virginia, and even SOMA aren't actually games but "walking simulators," which may be true, but I find them much more engaging than a text based game, which, for an avid reading and writer is fucking weird I know lol.  Also I believe the ones I listed are still games.  I'm going to sound like a hypocrite since I just said graphics won't keep me playing an unengaging game; however, I find the fore mentioned (besides Virginia, which I haven't played yet) to be engaging so the visual aspects only enhance.  So even if they aren't technically games, they still have that mien of discover.  I would have no problem reading something like Choices That Matter, but a text based game with no visual stimuli just doesn't hold my interest.  I guess because I already have so many things on my book and game backlog that combining them is just too much.  I will say the story presented by this is interesting, so if you're into text based choice games, you might want to give it a go.  It wasn't very expensive and it's available on the Nintendo Switch.
---
Currently Playing: 0
---
Games Played
I played a little bit of Picross S8 and some Uno this week.  Uno is great to play while doing my desk elliptical and Picross isn't bad either.
---
So I'm still not playing anything but that should change before next update.  I broke and bought both The Journey Down: Chapter Two and Bear With Me: The Complete Collection even though I knew I'd be getting Harvestella by the end of this week when it'll be available.  In an additional bid to torture me, it downloaded the day I bought it, but it won't open until the 4th.  I honestly should've just bought the two point-and-click games since the first installments took me around two days a-piece to finish, and I could've had them knocked out before tomorrow.  I'm in that weird position where I know how much I was itching to play Harvestella after I finished the demo, but now that it's been a while, I have to gear myself up to play it again because it's going to take up a lot of my time, and circumstances have currently made me have less of that.   Anyway, at least I have stuff to play again 😀
---
<–The State of the Gamer: 10/20/22           The State of the Gamer: 11/17/22–>