<–The State of the Reader: 10/25/17          The State of the Reader: 12/20/17–>
---
Do people like reading news/updates in the beginning or end of regular posts?  I think I like the beginning so I immediately know what's going on, but I'm sure some of you might prefer just reading the weekly, and then dealing with any news.  Well, as mentioned in my End of Hiatus post, I'm not going to be doing this weekly anymore, but rather biweekly.  I'm also cutting down on the number of books I read at once.  Instead of two Kindles, I'll be reading one and only on on weekdays during my lunch break if I'm at work.  Instead of reading a classic and a non-fiction/reference, I'll alternate between the two.  Since I just finished reading a classic and I'm already in the midst of a reference, the latter's reading days will be moved to the former's.  Once I finish the  non-fiction, I'll read another classic and so on.  Then I'll read one physical fiction/fantasy, which could be a book borrowed from the library; however, I'm not necessarily going to read an additional book from the library anymore.  I was going to keep it at three, but graphic novels/manga are really easy to breeze through.  Cutting down from seven books to four is going to help tremendously (it already has), especially considering I have a shit ton of reviews to catch up on.  So that's my update.  Biweekly SOTR posts and less books at a time.
---
Books Purchased This Month: 0

---
---
Books Finished This Month: 5

Title: The Bonesetter's Daughter
Author: Amy Tan
Date Added: August 16, 2012
Date Started: October 19, 2017
Date Finished: November 12, 2017
Reading Duration: 24 days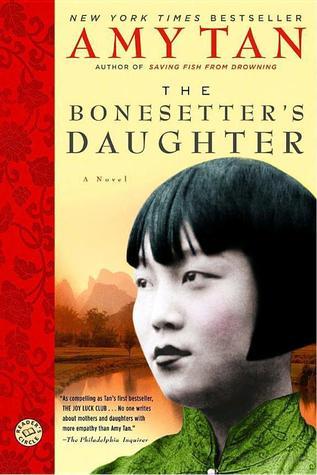 Media: eBook/Kindle
I think I might have read this book before, but forgot I'd finished it, so didn't include it on my Read shelf.  Regardless, like Amy Tan's other books, I adored it.  She tends to write about mother-daughter relationships using some of the most eloquent language possible, and I've been reading her novels since high school.