Title: The Missing Orchid
Series Title: Submissive Beth Mysteries
Author: Fia Black
Date Added: February 2, 2017
Date Started: February 8, 2017
Date Finished: February 20, 2017
Genre(s): Mystery, BDSM, Erotica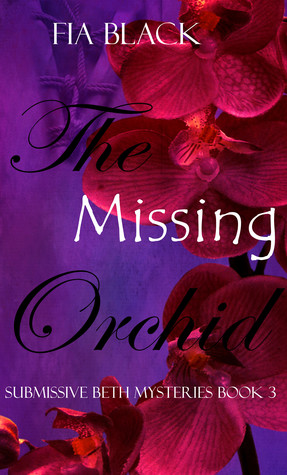 Pages: 122
Publication Date: February 3, 2017
Media: Kindle
Lily aka Mistress Orchid needs Beth to help her find the daughter she was forced to give up when she was sixteen. With the help of Jason and Lily, Beth tries to find the girl only to learn she was searching for Lily too. But the happy ending turns tragic when they find the girl only to learn she is missing. Beth and Jason become determined to bring Lily the closure she needs even if that means solving two missing person cases.
---
This is the third book in Ms. Black's Submissive Beth series, and I'm happy to say she continues to impress with her mystery, erotica novels.  Each iteration has done something new, but still upholds her paradigm of Beth, the BDSM worker turned successful PI.   The Missing Orchid hits a bit close to home with several characters and their familial issues, and I like where Beth and Jason are heading in terms of a potential partnership.
The end reveal is psychologically sound, and the author seems to be making a great effort to not become stale, formulaic, or boring.  I was half-expecting a particular ending, so I was happy and impressed when that did not occur.
The only issues with the novel are some grammar and spelling errors that could be taken care of with a careful edit.  The Missing Orchid is a swift, fast-paced read that perfect intersperses Beth's work at the Club with her work on her cases.  It does BDSM the right way in terms of ensuring consent, going over the rules, and participating in after care.  I've said before I'm not remotely an expert on that lifestyle, but I understand the basics, and the author is far better at the basics than a certain, unfortunately popular series out there that's giving many people wrong information.  I want them to read this instead since it's better written and doesn't promote abusive relationships.  Ms. Black also manages to leave a little bit of mystery and addition to an overarching theme that I'm sure will be explored in novels to come.
I linked Fia Black's WordPress site above under her author name, and she has an excerpt for the next book right here (Warning: Graphic descriptions of torture).
4 stars.
Save
Save