Title: Heartborn
Series Title: Shattered Skies
Date Added: July 3, 2017
Date Started: October 9, 2017
Date DNF: October 18, 2017
Reading Duration: 9 days
Genre: Fantasy, Paranormal Romance, Young Adult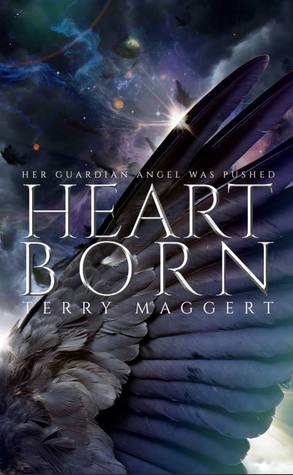 Pages: 239
Publication Date: September 1, 2016
Publisher: Self
Media: eBook/Kindle
---
Her guardian angel was pushed.
Keiron was never meant to be anything other than a hero. Born high above in a place of war and deception, he is Heartborn, a being of purity and goodness in a place where violence and deceit are just around every corner.
His disappearance will spark a war he cannot see, for Keiron has pierced the light of days to save a girl he has never met, for reasons he cannot understand. Livvy Foster is seventeen, brave, and broken. With half a heart, she bears the scars of a lifetime of pain and little hope of survival.
Until Keiron arrives.
In the middle of a brewing war and Livvy's failing heart, Keiron will risk everything for Livvy, because a Heartborn's life can only end in one way: Sacrifice.
Fall with Livvy and Keiron as they seek the truth about her heart, and his power, and what it means to love someone who will give their very life to save you.
---
Before the end of Heartborn's first chapter, the main character's brother cuts off his wings and pushes him out of "heaven," and I was so ready for the promises of Paradise Lost references with a heavy helping of Revelations.  The chapter ends with Keiron's fate unknown, and I didn't miss another possible homophone reference in his name with Charon, the ferryman of the river Styx, who not only dwells in between but also serves as a sort of guide for those thrust into that liminal state.  Since this novel's blurb indicates Keiron as a "guardian angel," it's a cleverly benevolent subversion to the original, darker paradigm.